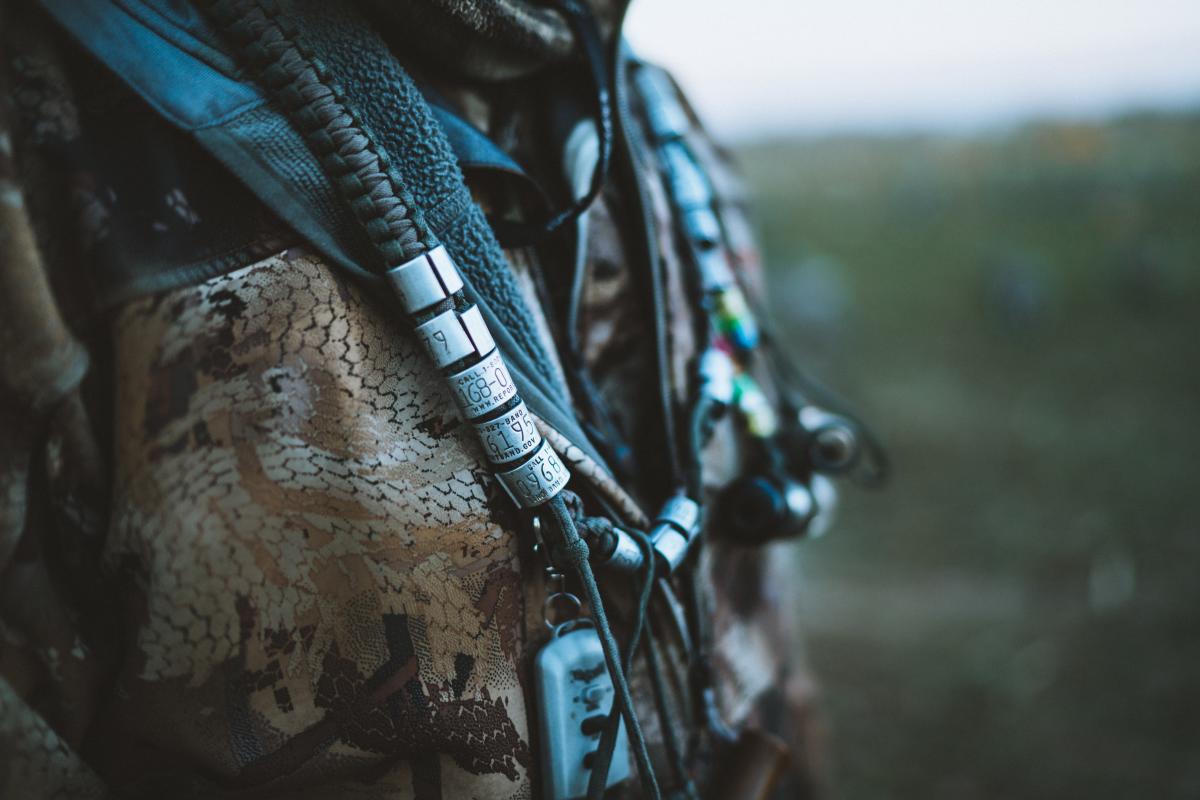 Kansas waterfowl hunting gets serious in mid-November. Gone are the warm days and crowds of fair-weather hunters. Thousands have traded wetland camo for blaze orange pheasant vests. Many others have chosen tree stands over duck blinds.
Now, all this wonderful waterfowling state has to offer is left for those of us willing to earn the best duck and goose hunting of the seasons. The possibilities seem almost as endless as the vast flocks of ducks and geese that fill our skies.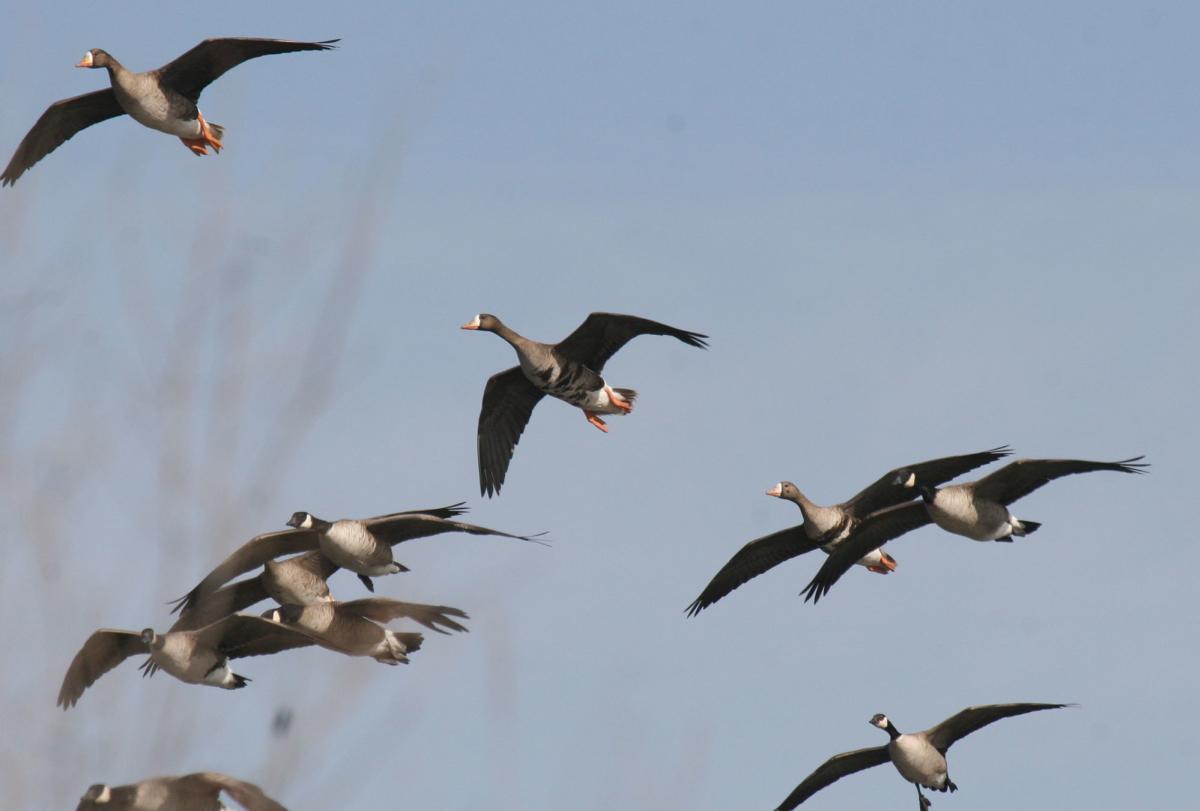 From rare lakes on the high plains to the largest rivers of eastern Kansas, duck and goose season is finally open statewide. Vagabound duckaholics follow the flocks of migrating mallards at this reservoir or that public marsh.
Some brave the icy waters with boats, headed to a remote section of shoreline and driftwood hides. Using special boat blinds, others quickly erect an island of camo where scouting showed the X on our version of a duck hunter's treasure map.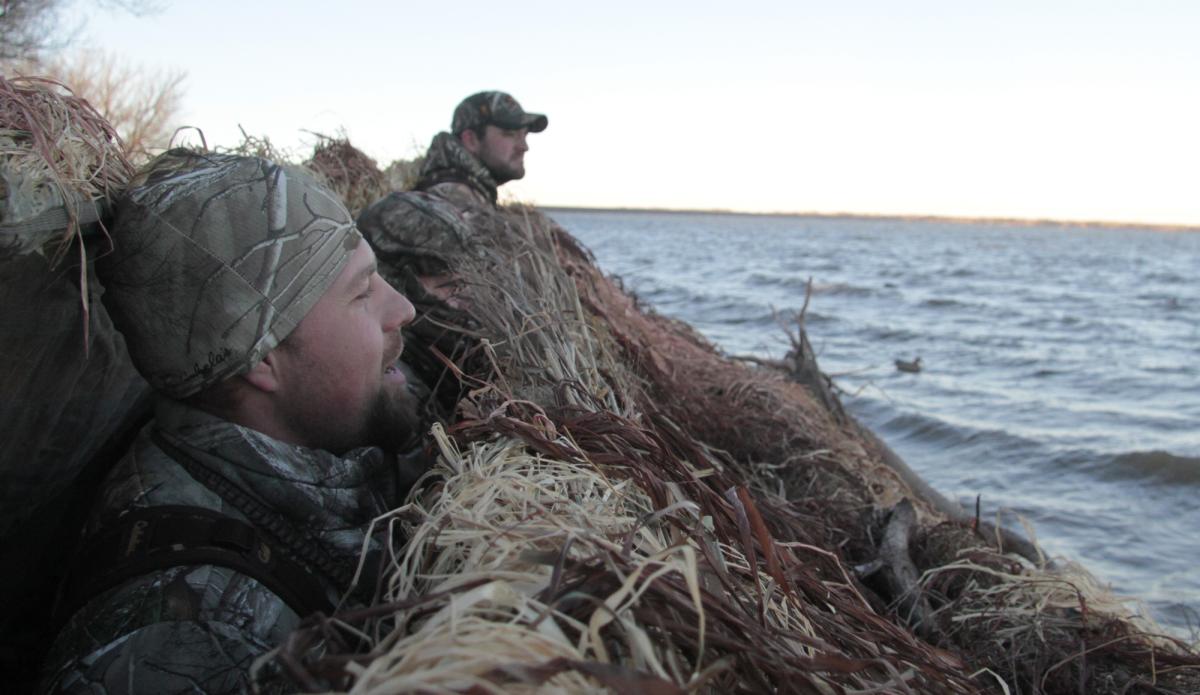 As the cold comes from the Arctic there will be days when most of those waters are ice, and serious waterfowl hunters ecstatic. It's a time of hearing the roar of hundreds of mallards flushing from the open water of a few riffles on an otherwise ice-covered stream. They'll return from feeding, anywhere from singles to flocks of 50 or more. Thirsty and wanting out of the wind, they'll waste no time dropping to decoys.
For hardcore hunters, rare sections of open shore on huge reservoirs will be the place to trophy hunt big, bull canvasbacks. They're arguably America's most impressive duck, and challenge shooters as they pass at "here they went!" speeds. Most are hunts with icicles on moustaches, and the only bare ground where a retriever's wagging tail brushed away the snow. While duck seasons will close and re-open, Canada and snow goose seasons will remain open for the next quarter of a year. Much of that time whitefronts, with their laughter-like calls, are in season, too.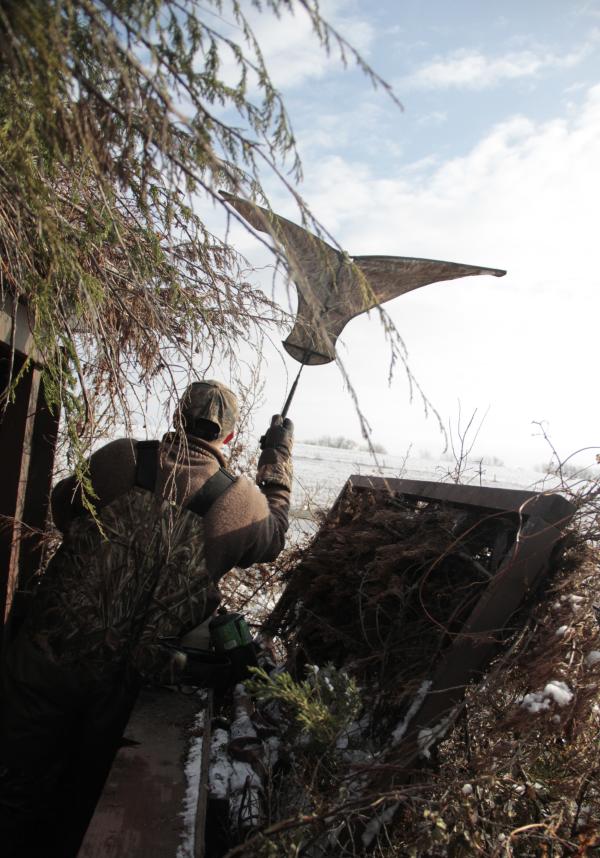 Word is getting out that Kansas in winter has few rivals for high-quality goose hunts. More and more outfitters are spreading hundreds of decoys in well-scouted feed fields. Hidden in low lay-out blinds, their clients daily experience what it's like to be at the center of a descending cyclone of squealing and honking geese. With today's liberal limits, and the ability to easily hide 8-15 hunters, harvests on such hunts can top 100 birds some days.
But from here on until the mid-February closing of Canada goose season, every duck and goose will be earned. It may mean waking up when it's barely not yesterday to eventually place an army or flotilla of decoys. There may be long walks, dragging a sled heaped with decoys to the spot nobody has accessed in weeks.
There will be sore muscles, cold toes and ear-to-ear smiles. We serious Kansas waterfowl hunters would have it no other way.