Born and raised on the far east corner of my home state of Kansas, I grew up knowing little about what was west of Topeka - the capital city where I explored only very little on a class field trip or two. For years I'd made it a goal to see more; I'd also find everyday excuses for it to not happen. But I'd had my eye on a on a small city near the central part of the state whose storybook feel I just couldn't forget - Lindsborg, KS, or known to many as Little Sweden USA.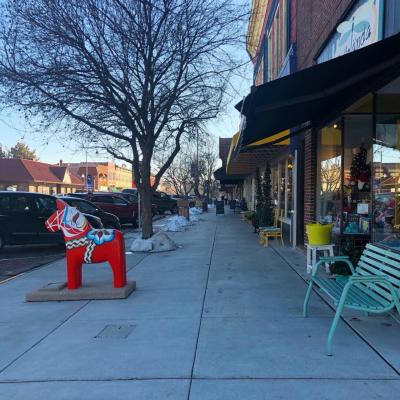 I'd spent a fair amount of time obsessing over its eccentricities: brightly colored dollhouse-like homes, yearly festivals celebrating the Swedish culture of its people who settled there so many years before and a quirky downtown lined with vibrant Dala horses - a symbol of hospitality among the Swedes. Soon enough, I knew I had to set off on an adventure to Little Sweden of my very own.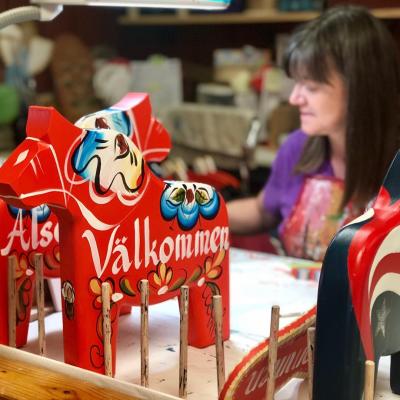 I'd been in Salina for a short work trip, and still had some time to spare before the Midwest November sky turned from blue to black. I thought I'd maybe pull over to a scenic spot on I-70 on my drive home, which probably would have held its own magic, but after my search for suggestions I'd come to the realization I was just 30 minutes outside of the fairytale town I'd fantasized over again and again.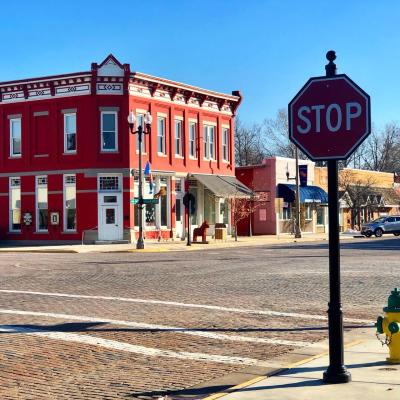 Excitedly, I began my Google searches for the spots Lindsborg lovers before me considered to be "can't miss." The Dalas were on the forefront of my mind, as they're truly a mascot of the kitschy Little Sweden. To my surprise, and perhaps I am showing my lack of knowledge of the state's historical landmarks, there is a castle just a few miles outside of Lindsborg. You read that right - there is a castle overlooking the fairytale town.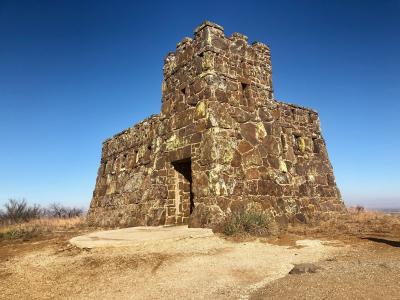 I made my way up the windy, unpaved road to Coronado Heights Park, named after Francisco Vasquez de Coronado. The castle, which sits on top of the hill with all the regality of a king on his throne, was built in 1936 to honor the legend its relation to Coronado. The conquistador allegedly landed in central Kansas in search of the Native American Tribe of Quivira. He was told here "trees hung with golden bells and … pots and pans were beaten with gold." Though Coronado never found his gold, the landmark has been visited by many who admire his adventurous spirit.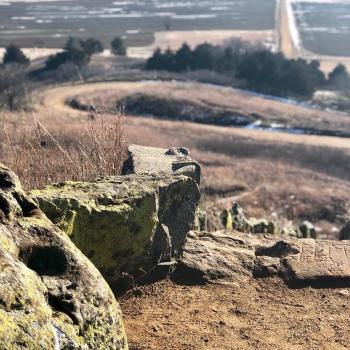 It was a weekday afternoon, so I found the top of the park to be eerily still. Still in a state of wonder of what lie ahead of me, I hesitantly stepped foot into the giant stone shelter. Inside of the structure felt cave like, and with the only light being what crept in through small windows I prepared myself to see the ghost of Francisco Vasquez de Coronado himself. As I made my way up, I noticed the light from the sun illuminating my pathway more and more. The chills returned as I took my first onto the roof of the castle. A clear sky and a Kansas prairie as far as the eye could see. Yes, my first time viewing the Mediterranean Sea was breathtaking, but this view seemed to look back at me, with warm reassurance I'd made the right choice driving those extra miles out of the way.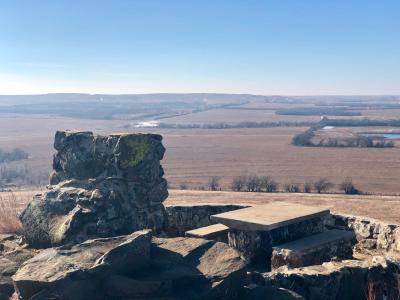 I knew the sun would go down early that day, and I had a lot more adventuring to do. I found my way into downtown Lindsborg, which was even more charming than photos were able to capture. The Dalas were as vivid as imagined, and the playful architecture certainly reflected the town's Swedish influence.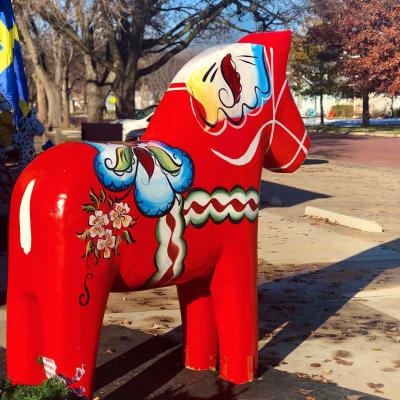 I stopped in at Hemslojd Swedish Gifts, another top spot for any Lindsborg first-timer. Filled with local and imported gifts, treats and trinkets, I gathered the sense this wasn't your granny's gift shop, although she'd probably love to linger around too. The woman working the counter was as warm and inviting as the town itself. She showed me the corner dedicated to Dalas of all sizes, which came directly from the Swedish province of Dalecarlin where the symbolic wooden horse originated. Upon a closer look I observed the Dalas, each thoughtfully hand-painted with detailed design. If the authentic Dalas are out of your budget, you can also purchase some made in-house. I knew I needed to take one home, and was even granted with the wonderful surprise an artist would paint my name on my souvenir right there. Ginger snap cookies straight from Sweden were the treat to sample for the day, I made sure to grab some of those along with chocolate covered Lingonberries - I knew I'd need snacks for the road trip home, of course.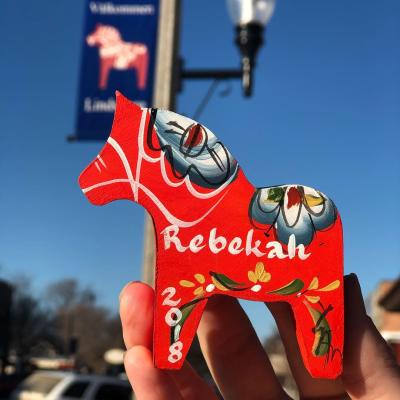 I left the shop so pleased, and excited to tour the rest of downtown. More boutiques and small local restaurants, a combination that immediately had me planning a trip back.  The street was quiet, being a Thursday afternoon in November and all, except for the sound of a Swedish children's choir, which almost seemed like it was coming from the sky. I stumbled upon a giant pink and turquoise dollhouse, which I later learned is the Rosberg Bed & Breakfast, an obvious lodging choice for anyone looking for the authentic Lindsborg experience. Walking back to my car I found a playhouse showcasing an advertisement for a local production of Beauty and the Beast from the summer before. Being one of my own favorite childhood stories, I couldn't help but see that as a wink from fairytale Lindsborg.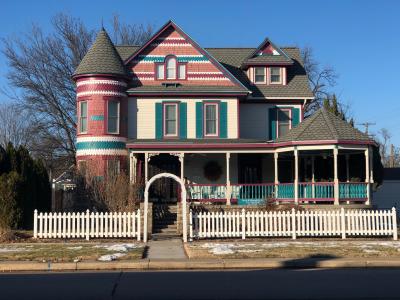 I drove home that evening with an overwhelming feeling of satisfaction, accomplishment and peace. With the Kansas sunset illuminating my surroundings with hues of gold, pink and purple, it was the perfect ending of a day discovering the magical adventures that can be had right here in my homes state, no going over the rainbow required.