Birds of many different feathers flock to this region known for its wetlands and masses of wildflowers. Here, it's always a good time to get out and reconnect with nature.
Sights for the Bird-Watcher
Cheyenne Bottoms Wildlife Area, Great Bend
See herons, egrets and American bitterns hunt for fish and frogs, while black-bellied plovers circle this 20,000-acre avian air hub. The wetland (10 miles northeast of Great Bend) offers maps and signage for driving tours and a tower for watching takeoffs and landings.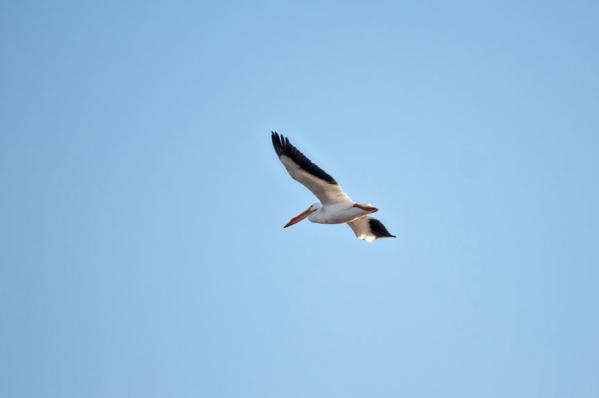 Credit: KDWPT
Quivira National Wildlife Refuge, Stafford
A rare combination of salt marsh and sand prairie attracts more than 250 species of birds annually to Quivira, near Stafford, including as many as half a million geese and ducks in fall. Some of the 22,000-acre site's regulars: Sandhill cranes, black-necked stilts and great blue herons, as well as whitetail deer and coyotes.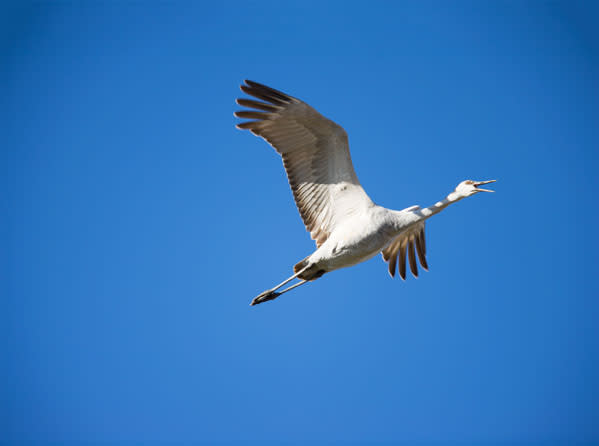 Credit: Per Breiehagen
Wetlands and Wildlife National Scenic Byway
Cheyenne Bottoms Wildlife Area and Quivira National Wildlife Refuge anchor this 77-mile route. See migrating waterfowl and songbirds on their way to and from the wetlands.
Encounters for the Animal-Lover
Hutchinson Zoo, Hutchinson
Raccoons, river otters and railroad rides rank as crowd favorites at this compact community zoo. The playful otters reside in the Wildlife Aviary, which provides a nature walk through Kansas habitats (think marshes and forests) and includes birds in free flight. Kids can spy on prairie dogs from ground level.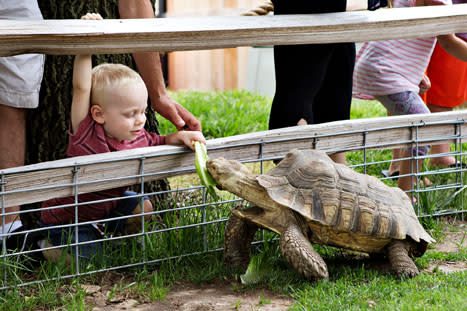 Credit: Courtesy of Hutchinson Zoo
Maxwell Wildlife Refuge, Canton
Get an up-close look at wild bison on a tram tour (reservations required) through the herd at this refuge 6 miles north of Canton. In addition to the 200 head of bison—the state's largest
herd—90 elk roam the land. For a big-picture view, climb the observation tower. You can see for miles.
Credit: KDWPT
Relaxation for the Garden-Wanderer
Bartlett Arboretum, Belle Plaine
Escape amid massive trees and beautiful blooms at this century-old garden sanctuary (open for special events or by appointment). Cypress, oaks and Japanese maples frame flowerbeds and a wide, island-dotted creek spanned by bridges. In spring, 30,000 tulips bloom, and the arboretum opens its gates to celebrate. Couples marry in the naturally beautiful outdoor cathedral formed by loblolly pines, while the Treehouse Concert Series brings live music to the site throughout spring, summer and fall. Late-fall audiences get a bonus show: trees ablaze in color. Robin Macy, a founding member of country music's Dixie Chicks, helped revive the arboretum in the late 1990s.
Find more great outdoor adventures here, and check out the 2018 Kansas Official Travel Guide for additional travel ideas.