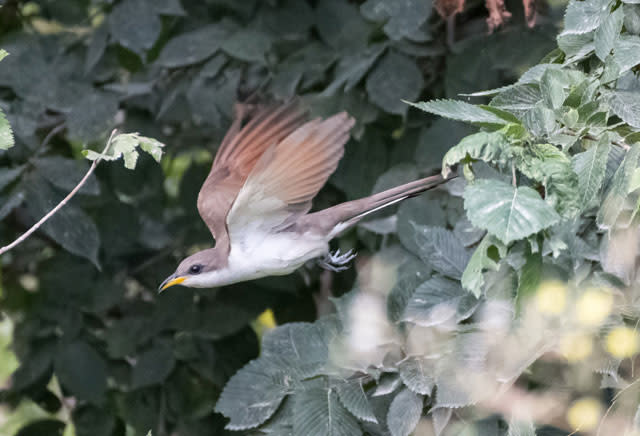 The question isn't which birds you'll see around Milford Lake but rather how much time you have to spend seeing them. There are many great locations around the lake where you can quench your thirst for beautiful birds. Indeed, the species you may see would make such a long list, you might as well just pick up a Kansas birding checklist.
Milford Lake offers great diversity of habitat that's suitable for all types of birds. Probably the most awe-inspiring sighting is the Bald Eagle, which is in residence year-round. For the last couple of years, the counts of Baldies have topped 160 at Milford – where it's also not uncommon to spot Golden Eagles during the winter. 
Best Birding Areas 
If you have the time to do it right, truly "birding" Milford requires several days. That's because there's just that much great birding territory to cover. Check out these key birding areas:
Milford Lake's expanse of open water makes it a prime destination for attracting the Common Loon. As a matter of fact, Milford is host to the Kansas record for a Pacific Loon sighting. The time of year makes no difference – it's always satisfying to spot this birding jewel.
Below the dam along the Republican River, the Riverwalk Trail provides 4.8 miles of hiking and birding goodness. Bald Eagles, Great Blue Herons, Chipping Sparrows and many other species can be spotted along the trail. The presence of old growth trees attracts Pileated Woodpeckers. Keep an eye on the river for sightings of Mergansers and other waterfowl. The trees in the area also host Baltimore and Orchard Orioles and are great habitat to form a trap for migrating Warblers.
And then there's the Quimby Creek Wetlands. Ahhhhh, you're in for a treat. During migration and when there is good water in the marshes, many great shore and water birds thrive there. Dowitchers, Terns, Sandpipers? Check. Dead snags in the area make nice perches for Bald Eagles and a Great Blue Heron rookery. Recently sighted herons also include Little Blue Heron. Along Utah Road, on the way to Quimby, stop near the bridge crossing Quimby Creek, where you might see Woodpeckers, Gnatcatchers, Orioles, Common Yellowthroats and Yellow-Billed Cuckoos. Those are just a few species that use the variety of trees and undergrowth as a haunt.

 Milford Nature Center
Each January, during the peak of Eagle presence, Milford Nature Center hosts Eagle Days. This great event invites the public to learn about these majestic creatures up close. The Center houses a raptor rehabilitation program, taking in injured birds and working to put them on the mend. The rehabilitation program has helped to heal and strengthen many kinds of birds, including Snowy Owls, for release back into their Northern climes. Birds that would be unable to survive in the wild remain at the Center, where visitors can see them up close.
Accommodations
Milford State Park has 10 modern cabins nestled in woods or near the water. One is even pet-friendly. I recommend a stay of at least one night (preferably more) if you want to enjoy the area like a true birder.
Good Eats
Stop in Junction City for breakfast or lunch fare at Stacy's Restaurant, a diner known for home cooking, generous portions and great prices. Try their chicken-fried steak and hash browns.
After a long day in nature, relax at Coach's Bar & Grill, a sports-themed restaurant beloved for its Black Angus burgers. Carnivores should check out the signature Chicken Fried Steak or the Jack Hammer Burger, a Coach's creation topped with smoked brisket, prime rib, fried pork tenderloin, bacon and other fixin's.
Don't pass up a chance to bird at Milford State Park. When you realize its greatness for birding, lodging and food, we'll be kind enough to not say we told you so.