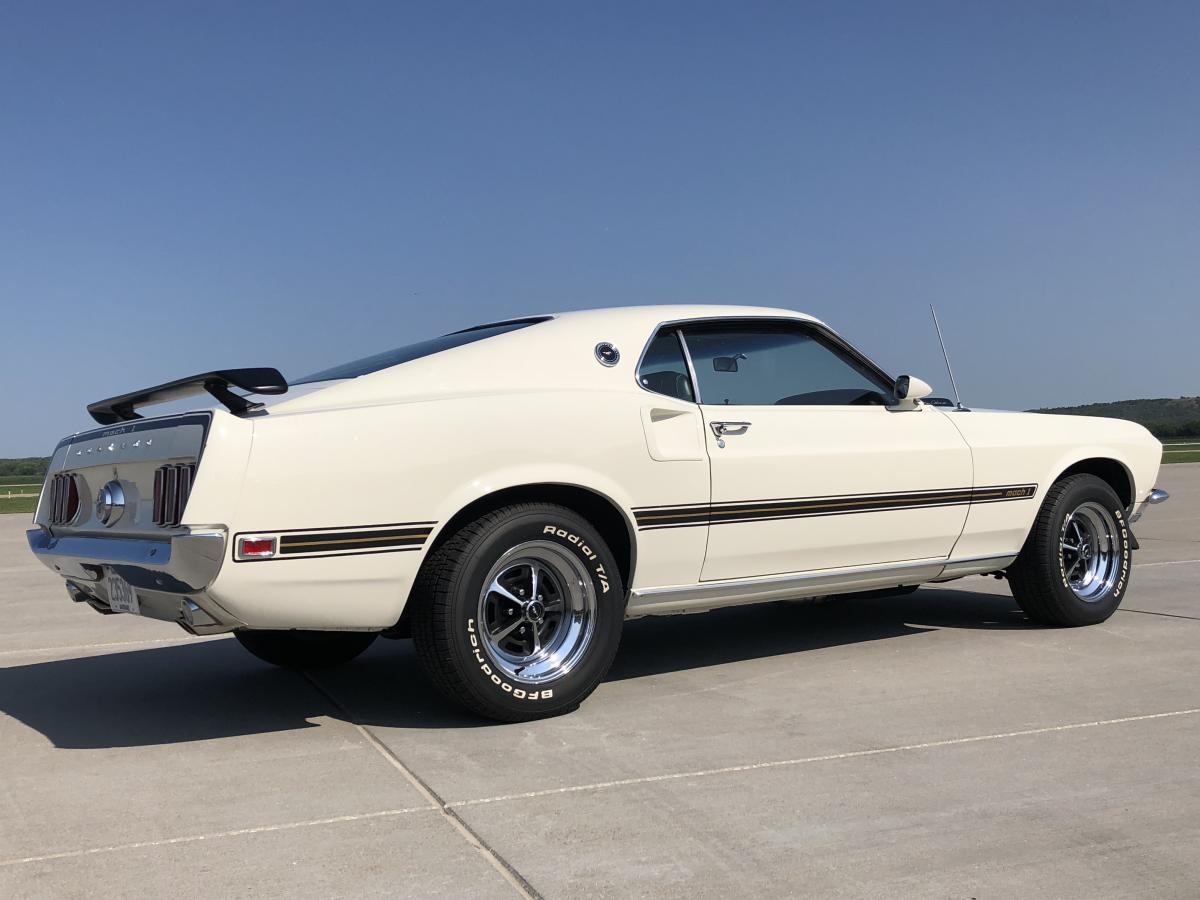 Midwest Dream Car Collection in Manhattan has something for everyone 
The earth in Ward Morgan's world rotates at the same 1,000 miles per hour as everyone else on the planet. It's just that Morgan may be in motion more frequently than the other 7.7 billion of us. Twenty-five years ago, the Manhattan-based entrepreneur developed an integrated technology platform that is now the national leader in local government solution software.
He's dabbled in the real estate business, started a city bike-share program and has ownership interests in a few popular Manhattan restaurants. You might say he's got a bit on his plate.
Also, he launched a hobby-level interest in hot-air balloons not long before he triggered the ignitions to this large car collection scheduled to open in April along Anderson Ave. Not just any collection, though. A flex-worthy collection with muscles, sports, exotics, classics and more: Ferrari, Ford, Tesla, T-bird, Trans Am. You'll see a wide selection of cars and auto paraphernalia in Manhattan.
A weighty display of car memorabilia awaits as you'll find those makes and many more within Midwest Dream Car Collection. Morgan's curator follows requests to purchase cars with wide-ranging appeal to suit an eclectic audience. This collection features one of the very first Fords before mass assembly – Henry Ford's Model-R (1907) – among approximately 65 autos. About two-thirds of the total will remain on display when The Collection opens the garage door to visitors with an April 13 Grand Opening at 3007 Anderson Ave.
"It all happened really fast," says Morgan, who received wife Brenda's full endorsement on the plan. "We started with five cars and then bought most of The Collection within a four-month period."
Morgan not only has his wife Brenda's full approval but her encouragement to find at least one more car in particular: 1967 Ford Mustang Fastback with 4-speed transmission and 390-cubic-inch engine. "We're looking for a pretty specific model," she fully acknowledges.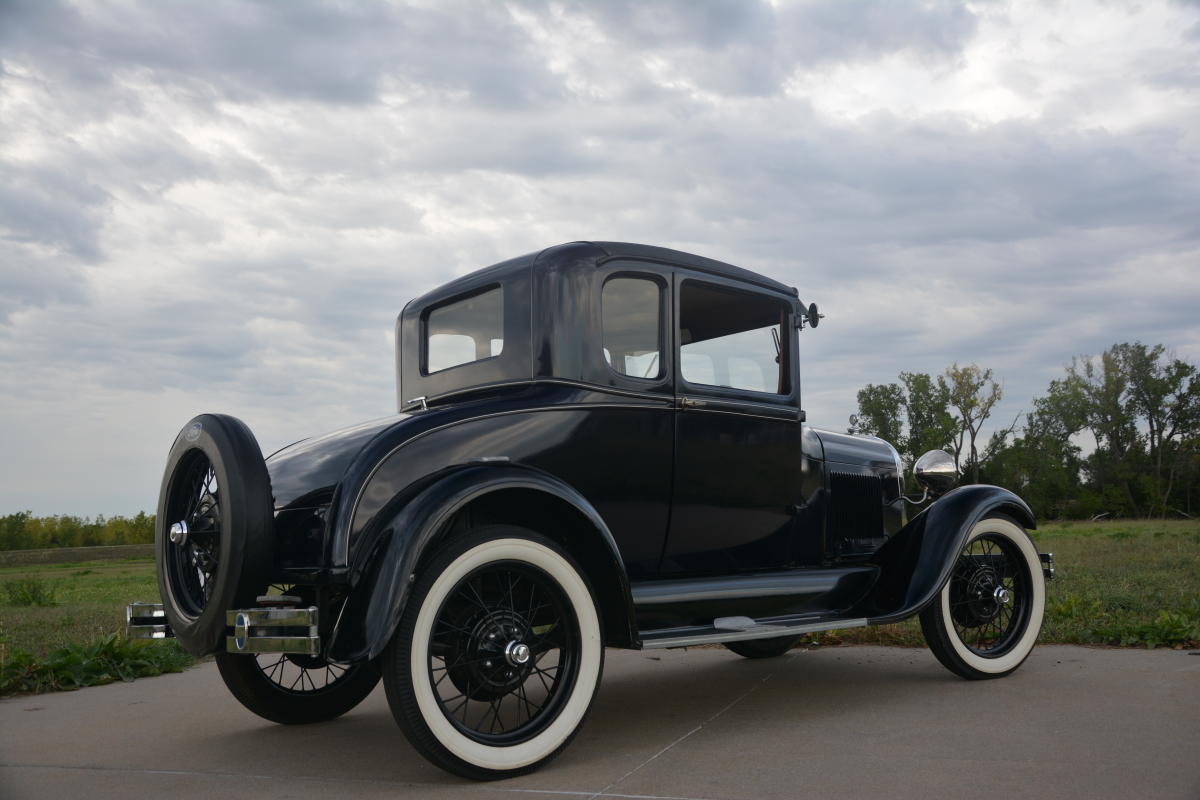 It's quite a collection, The Collection
Also among The Collection, a brilliant white Corvette among the first produced by Chevrolet Motor Co. Original 1953 Corvette models forged with a fiberglass body became a top-of-the-line, precision auto design for the next six decades. Of 300 Corvettes made in that first year, this one is minted No. 201 (300 Corvettes were made in both 1953 and '55, making Midwest Dream Car Collection's model extremely rare).
"The '53 Corvette was originally a concept car that was taken to a trade show and it had such a good reception that Chevy rushed it into production," Morgan says. "They couldn't get the metal stamping equipment ready in time so they made it out of fiberglass. Every Corvette since has been made out of fiberglass."
Such rarities as the '53 Corvette are found in an easy-to-locate part of Manhattan on the city's west side. The new Midwest Dream Car Collection has barreled ahead like a small-block V8, scheduled to open on April 13, 2019, at 3007 Anderson Ave. There in the Plaza West Shopping Center, guests will enjoy autos as rare and elegant as pre-war Packards (1931 Series 840 Convertible Coupe and '32 Series 902 Coupe Roadster) to prima donna rides like Sonny & Cher-owned Ford Mustangs that the famous singing celebrities had designed by the "King of Kustomizers" – George Barris – from 1966 models.
Yeah, get ready to hop in a fully combustible time machine, Midwest Dream Car Collection has a bit of everything.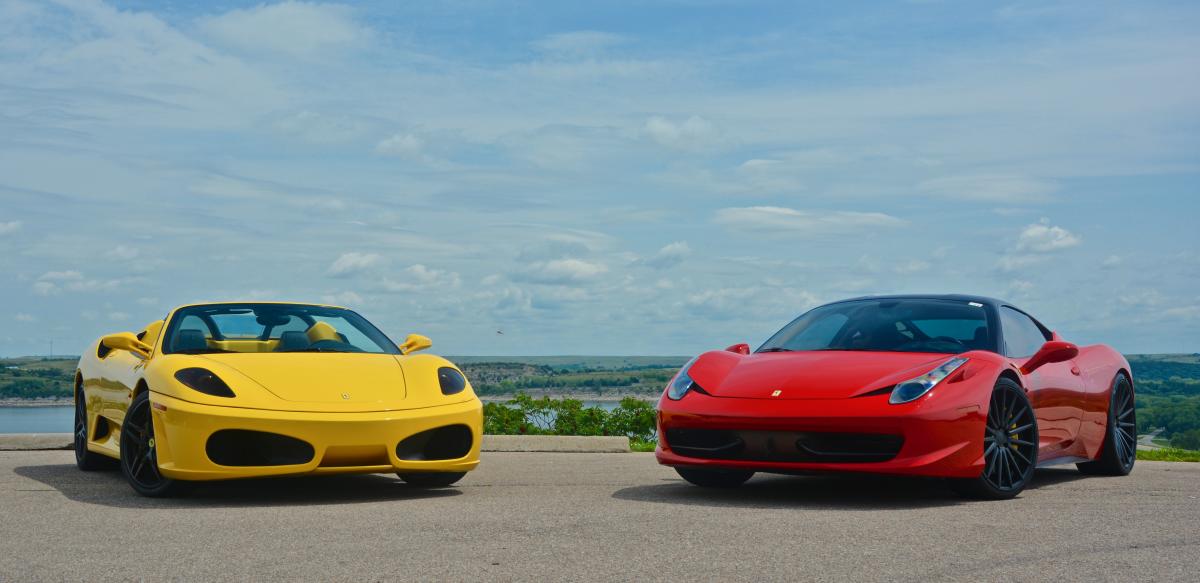 Wide-ranging appeal for MHK Dream Cars
Fascinations run long within the 120-year auto history spectrum, so too a fluid audience reach. High-performance motor vehicles carry distinctive appeals to backgrounds that range from artists, gadget-lovers and techies to motorheads, racing enthusiasts and even romantics. The Collection seeks to fine-tune each engine roar equivalently to reach broad human-interest appeal and expansive audience curiosity. Enjoy the ride, you're bound to see something that catches your fancy.
"It's an eclectic collection," states MDCC Director Lynn Gentine, whose background includes a capital campaign for the Kansas Children's Discovery Center in Topeka. "Ward Morgan has gone to countless auctions and he's really intent to lock onto what people's interests are and less on his own preferences.
"The Collection is all things to all people. Everyone with an interest in history, art, science; we want to capture new audiences and have this be a great happening for Manhattan. It's about having repeat, new audiences for the Midwest Dream Car Collection."
Car purists set your route for Manhattan
Several themes can appeal to Kansas and Midwest travelers dedicated toward adventurous pursuits, historical discoveries and mechanically-minded breakthroughs. Within a 35-mile radius of Manhattan – Gateway to the Flint Hills – tourists can press the accelerator toward the floor and find the Walter Chrysler home and shrine 15 miles away at Wamego. Over in Chapman, visitors find the first trophies awarded for both NASCAR and NHRA winners (both Kansans) at the Kansas Auto Racing Museum.
Here in Manhattan, 60 to 70 cars with truly incredible histories and ownership stories has fallen into the Morgans' collection, open to the public four days each week (Wednesday through Saturday). The Collection opens on Manhattan's west side at 3007 Anderson Ave., with an April 13 Grand Opening.