You're invited to be part of the "Kaw River Navy," as more than 350 kayaks and canoes float the Kansas River on Saturday, July 14.
It's the Little Apple Paddle, a half-day, 10-mile float in its fourth year of promoting floating as a fun, and healthy, activity on the Kansas River.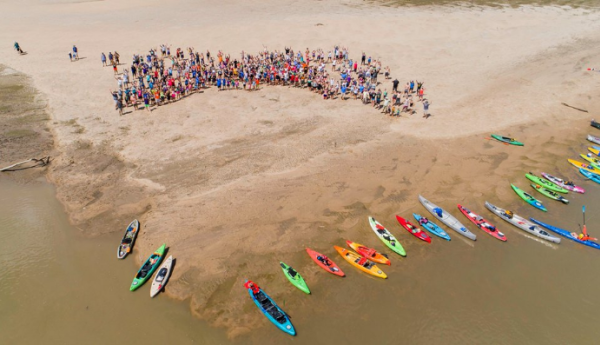 The 173-mile stretch of river from Junction City to the Missouri River in Kansas City is one of the longest floats in the prairie states, with around 25 free access sites along the way. Floats often pass through shadows of towering cottonwoods, by nesting bald eagles and past broad sandbars perfect for camping, picnicking or just resting. The river can offer good fishing, too.
The Little Apple Paddle is sponsored by Tuttle Creek State Park, Visit Manhattan, and the Manhattan Parks and Recreation.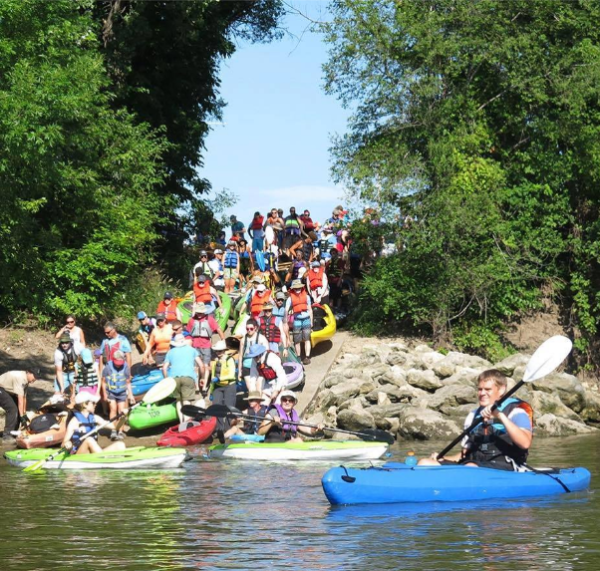 Macia Rozell, of Visit Manhattan, said the three groups started the event as a way to celebrate the Kansas River Trail, which has
been designated as a National Water Trail by the U.S. Department of the Interior.
Sponsors had hoped 50 would participate in the first float back in 2015, and 101 showed up. This year's registration is at 350 a week before the event. Others can still show up the morning of the float. There is a $10 registration fee to cover the costs of shuttles and a hot dog lunch.
The group launch will begin at 9 a.m. at the ramp on the Big Blue Linear Trail east of Manhattan, where the Big Blue River and the Kansas River meet. The float is for 10 miles, down to an access point at St. George. Most floaters will be off the river around 1 p.m. Rozell said it's a very family-friendly float for kayakers of all levels of experience. The event annually rents about a hundred kayaks to needy participants. All of the rentals are reserved for the 2018 float, but people can bring their own. Canoes are welcome, but travel at a much slower rate.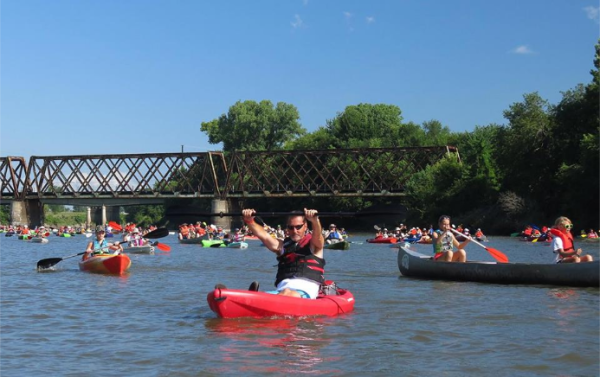 This section of the Kansas River between Manhattan and St. George is wide, but often shallow. Floaters have to paddle much of it, and stay in the main channel. Personal floatation devices must be worn any time on the water to participate.
A break will be taken on a sand bar at mid-morning for an educational presentation on the Kansas River. Members the Kansas Canoe and Kayak Association and Friends of the Kaw will be on the float to help beginners and answer questions. The Manhattan Fire Department will be on the float should in case of emergencies.
More information can be found on the Facebook page. You can also contact Ryan McKee at 785-587-2728 or mckee@cityofmhk.com.