Urban to rural. Winding to straight. Modern day amenities to historical sites. 168 miles of byway exploration along the Frontier Military Historic Byway stretches from Fort Leavenworth in northeast Kansas to Baxter Springs in far southeast Kansas.[[endteaser]]
One of our previous journeys along the Glacial Hills Scenic Byway took us through Leavenworth earlier this year, shooting us north up toward the Nebraska border. On this particular trip, we headed south from Leavenworth on Highway K-5, which branched off from Highway 7. Within a block or two of getting off K-7, we found the Leavenworth National Cemetery, the final resting ground of many of our nation's heroes. We visited gravesites of soldiers from the Civil War, Indian Campaigns, all the way up to Korea and Vietnam. It was a humbling beginning to our trip, but an honor to visit these men and women that served our country.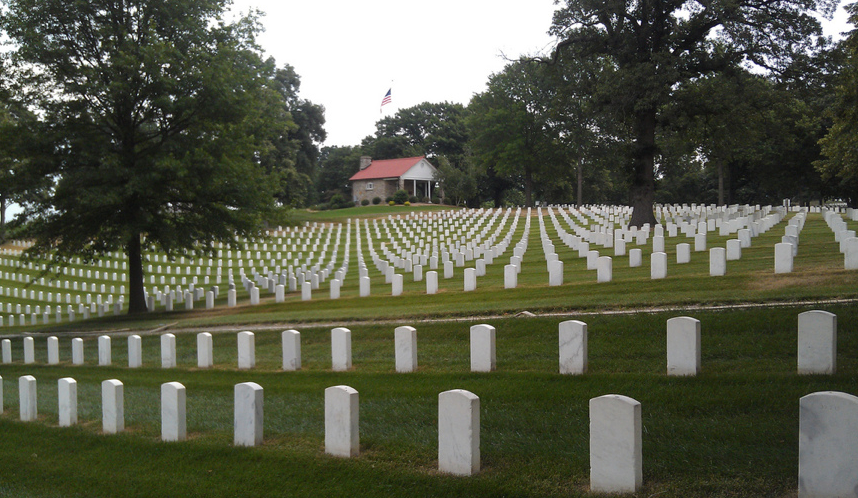 K-5 is an amazing highway on a bike. Unlike other Kansas byways, you won't see a great deal of signage indicating that this route is part of your journey, but the winding, curving hills will give you more than enough to take in. This is definitely a ride that we'll do again in the fall when the leaves are turning. When you get into Wyandotte county be prepared to go from a winding two lane highway to the fast paced, multi-lane Interstate 435 around Kansas City. Kansas City offered a multitude of historic stops for us including the Mahaffie Stagecoach Stop, the Grinter Place, and the Johnson County Museum.
At the southern side of I-435, we took a turn onto Hwy. 69 towards Louisburg and a Civil War battle ground in Kansas, located at Pleasanton. Along the way, we stopped at the Marais des Cygnes Massacre Site. It's about ten miles off the highway; three miles are gravel but well maintained and easily ridden on two wheels. At this site in 1958, 11 anti-slavery men were captured by a pro-slavery gang from Missouri. Five were killed, five wounded and one pretended to be dead and survived. The last major act of violence in Bleeding Kansas prior to the outbreak of the Civil War, news of the massacre spread across the country. The Kansas State Historical Society has erected interpretive signage throughout the site; it's definitely worth the trek on gravel roads.
Our next stop was at the Mine Creek Battlefield, south of Pleasanton. Here 2,500 Union soldiers defeated 7,000 Confederate troops in one of the only major Civil War battles to occur in Kansas. We stopped at the visitors center and had a great conversation about the area with Adrian (stop by and tell him we sent you!). There is a nature trail that winds throughout the battlefield, definitely a good stop to stretch your legs.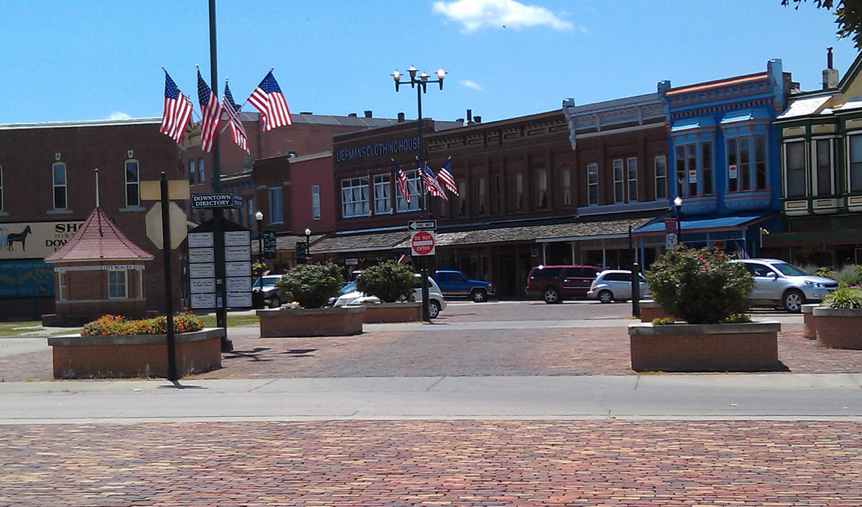 South of Pleasanton is historic Fort Scott. Built in 1842, this military post served to keep the peace between white settles, displaced Eastern tribes and native peoples. Throughout the post's history, it served an important role in the development of our nation, Bleeding Kansas, and the Civil War. We toured the post buildings before having lunch at Sharky's, housed in a building erected in 1888. Ft. Scott is also home to a smaller national cemetery, established in 1862 to house those that lost their lives from the military post. Interred in this cemetery are 16 Native American soldiers that served as scouts in the Union Army.
Our final stop along the Frontier Military Historic Byway was in Baxter Springs.  Kansas' first "cowtown", Baxter Springs is rich in history. Baxter Springs Heritage Center and Museum is a definite "must-stop" along this trip. The staff and volunteers of the museum have put together an amazing display of local history. From the Baxter Springs Massacre to Mickey Mantle's role in the community's history, there is a wealth of history here. Quantrill's Raiders attacked Ft. Blair, a small garrison that housed calvary and infantry soldiers from the "United States Colored Troops". Called the Baxter Springs Massacre, this was a minor battle in the Civil War and characteristic of the Kansas-Missouri border warfare.  
The Frontier Military Historic Byway is one of two historic byways in Kansas. Rich in history, this road is ".....a tangible delineation of significant "lines" drawn throughout Kansas' history", according to the America's Byways website. Stretching 168 miles in length, this is a full weekend of riding and touring. If you want a "byway three-fer", you can also combine in the Glacial Hills Byway, starting at White Cloud, and the Route 66 Byway from Baxter Springs to Galena, thus traveling along scenic and historic byways from Nebraska to Oklahoma.  

Sarah Larison lives and works in Holton. When she is not working in quality and risk management, Sarah is an avid reader, amateur gardener and loves to spend time in the kitchen with her chef's assistant, known to most as her daughter "Mini-me". A native of Manhattan, Kansas, Sarah loves to cover miles across the state either in running shoes or on a Harley Davidson Wide Glide with her partner-in-crime, Zeb. Discovering a beautiful view, a local dining experience or a great road to travel upon is a real joy to this riding team.