As the holiday season comes to a close, the annual about-face on caloric intake approaches. Whether it's a New Year's Resolution, a return to routine, or just a culinary curiosity, the desire to get into eating healthy is always one worth pursuing. And of course, it's easier to stick with nutritious options when they're also delicious. Here are a few suggestions of places to try as you embark on your 2020 dietary adventure. Who knows? Your new favorite food might be waiting for you.
The definition of "healthy" has changed quite a bit over the years when it comes to popular nutrition. One day eggs have the bad cholesterol, the next they're a superfood. The current keto craze has many people eschewing carbs in favor of cauliflower crusts. Red wine and red meat come in and out of fashion as often as bright red lipstick. (Are they correlated? Someone do a study.)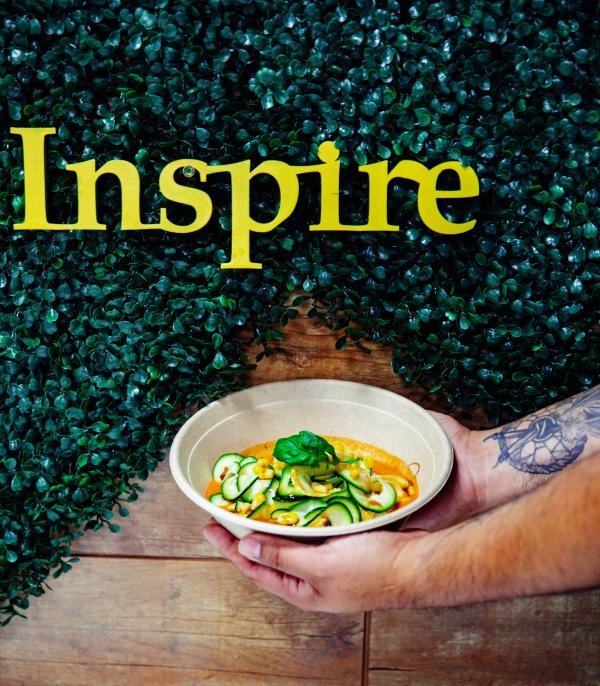 One thing that's pretty eternally considered healthy is vegetables, and here in Kansas we have them in spades. Farmer's Markets abound in the amenable seasons, flourishing in cities and towns from Liberal to Mission. But what to do in the winter months?
If you're looking for a modern spin on your daily dose of veg, Northeast Kansas is the place to be. Enjoy Pure Food + Drink at 10573 Mission Road in Leawood serves up their own cold-pressed juices designed by a Certified Holistic Health Coach (HHC) and features a variety of vegetarian and vegan options. Founded by Staci Cross in 2016, their mission is to "raise the consciousness of the planet through the positive energy of healthy people." Their award-winning head chef, Michael Smith, trained in Nice, France, and Chicago before coming to Kansas City to create such dishes as the Take On the World Bowl (gluten free, vegan, and organic), which features red and white quinoa, avocado, kale, broccoli, beets, almonds, and hemp seeds in a ginger-miso dressing.
t.Loft, with locations in Leawood and Lawrence, believes that "food is fuel for your body and that living "clean" can be balanced with a healthy dose of fun and flavor." Their offerings cater to the health conscious, featuring a 100% gluten free menu that includes gourmet meal bowls and salads, fresh juices, smoothies, and protein shakes. You can add chicken to your dish, or for the vegans among us, they have jackfruit available as a substitute for animal protein. They also offer a juice cleanse package if you're looking to reset your digestive system "while flooding your cells with phytonutrients."
Tipsy Carrot, located at 922 N. Kansas Ave in the up-and-coming NOTO district of Topeka, is a marriage of two Top Tank competition finalist business concepts: A La Carrot and Two Scoops Saloon/Fire and Ice Distillery. It boasts a menu featuring their own house-made juices, smoothies, bowls, salads, and soups. Craving a sweet treat with a healthy twist? Try the Monkey Bowl, which blends banana, almond milk, peanut butter, and cacao powder blend, topped with honey granola, banana, dark chocolate chips, and coconut. Tipsy Carrot has also partnered with Clean Treats, a new Topeka company specializing in protein bites, cookies, and other morsels, all of which are gluten free, dairy free, soy free and vegan.
If you're heading south for the winter, Public, located at 129 N. Rock Island Road, features simple local foods in a unique setting on the bottom floor of a restored warehouse in Wichita's Old Town. Partnering with numerous local produce, dairy, meat, and baked goods suppliers, Public seeks to "engage our community while serving you the freshest ingredients in town." Check out their Casablanca salad, a mix of cucumbers, spiced & roasted garbanzo beans, kalamata olives, feta cheese, red onions and romaine with a tahini vinaigrette; a taste of the Mediterranean to warm the senses during the colder months.
Kansas is known for ranching as much as farming, and if you're in the market for meat, the healthiest way to go is straight to the source. Munson's Prime Steakhouse in Junction City serves up their own dry-aged beef from their fifth-generation Munson Angus Farm, and, to quote them directly, "Munson cattle are raised locally … Never are antibiotics or growth hormones used raising the animals and the processed meat has no shelf preservatives, flavor enhancers or other additives." That's about as natural as you can get. Check out more about their raising, grazing, and aging processes here. Bonus! Black Dogs Farm in Garland sells lamb, pork, and other farm-raised products seasonally (and judging by their website, has a marvelous philosophy and quippy sense of humor to boot).
If you want your food to be a bit closer to home than the Kroger freezer section, other farm-to-table Kansas eateries include Merchants Pub and Plate and 715 Restaurant in Lawrence, Rowhouse Restaurant in Topeka, Elderslie Farm and Beautiful Day Café in Wichita, and Beethoven's #9 in Paola.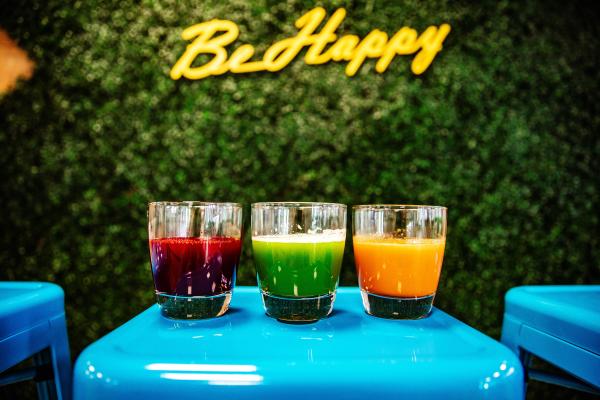 Kansas has a long and storied history of providing sustenance to the nation, and whether you're here for a weekend or a lifetime, you mustn't miss the opportunity to enjoy the benefits of its riches firsthand. Whatever your diet of choice, one thing is certain; the options for flavorful and healthful food are bountiful here in the heartland.