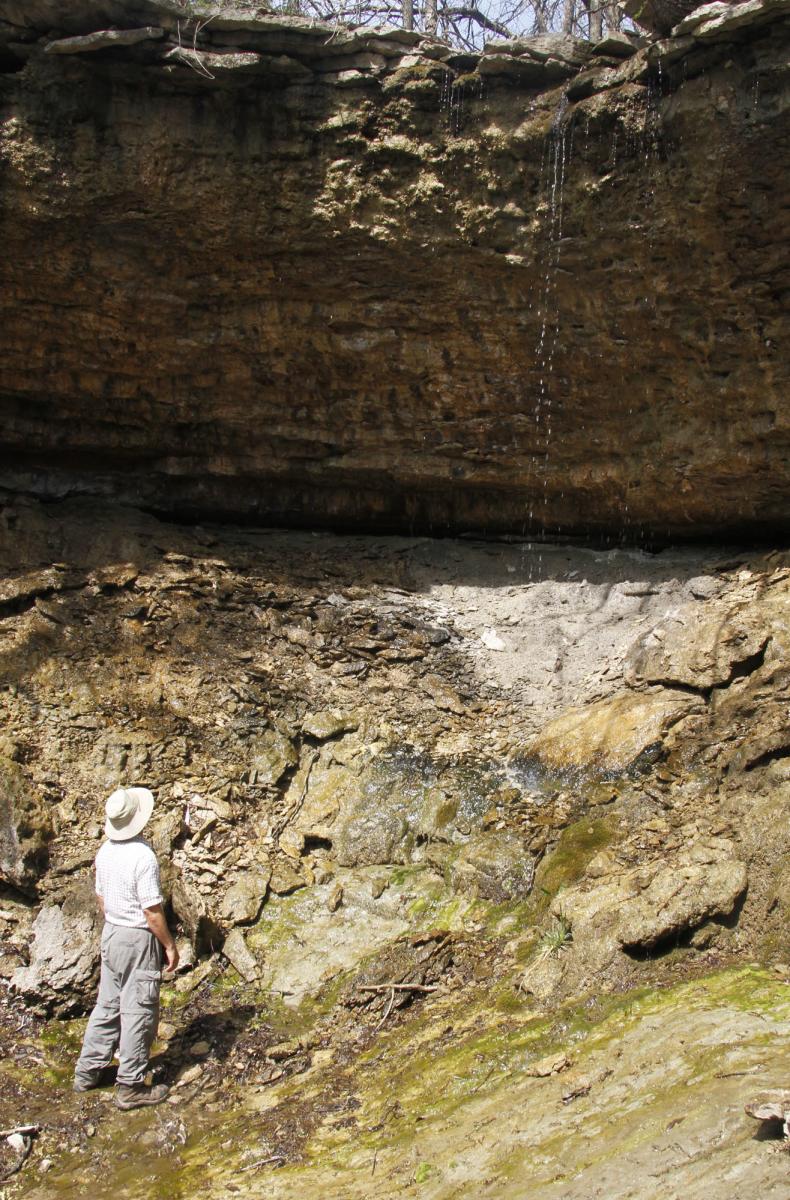 With over 3,000 miles of trails, Kansas has many places I've taken short, leisurely strolls. Trust me, the Elk River Trail was certainly not one of them.
I followed it through topography so rugged even the deer on the trail had to stop for a breather. For 15 miles the trail twists and turns and climbs and climbs through dense forest. I'm not a fat guy and I had to inhale to pass through some narrow rock passages.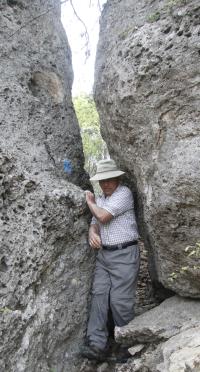 Even tackling just half of the trail left me scraped, bruised, exhausted and thrilled with the experience.
Backpacker Magazine named the Elk River Trail the best trail in Kansas, and one of the best in the nation. It's federally known as a National Recreational Trail. The trail is challenging enough to be the 24-year home of the FlatRock 50/25 K race every September. Race regulars say it's one of the most challenging terrains in the Midwest.
I'll pass on anything that would hurry me along the trail. It's too special for the rush. My lungs and legs would never forgive me, anyway.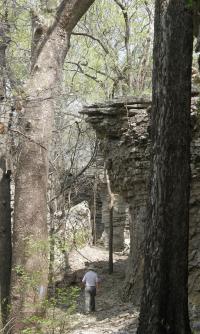 The Elk River Trail goes along the north side of gorgeous Elk City Reservoir, which is part of the legendary Chautauqua Hills of southeast Kansas. To me the region has an Ozark feel because of the ancient woodlands of towering oaks, sycamores and hickories. The deepest creases had streams so clear you can see a two-inch crawdad in two feet of water. It's the trail's towering rock formations that make the trail extra special.
Like castle walls, the gigantic boulders and bluffs rise up from the ridges. Many are larger than a moving van. Boulders as big as bathtubs sit scattered about like toys at a daycare. Many times the trail passed beneath overhangs that defy gravity. There were places, going up or down, where I needed both hands and feet to keep progressing.
Trust me, this is an excellent place to take people who mistakenly think all of Kansas is flat.
The trail can be as pretty as it is challenging. I followed a thin brook up hill to several thin fingers of water falling 10 or more feet through the air. I was a few weeks early, but the spring woodlands would surely be slathered in lavender redbuds. Dried plants showed how columbine plants sprout from the tiniest of cracks in the large rocks. At some peaks I was able to look down for hundreds of feet and out for dozens of miles.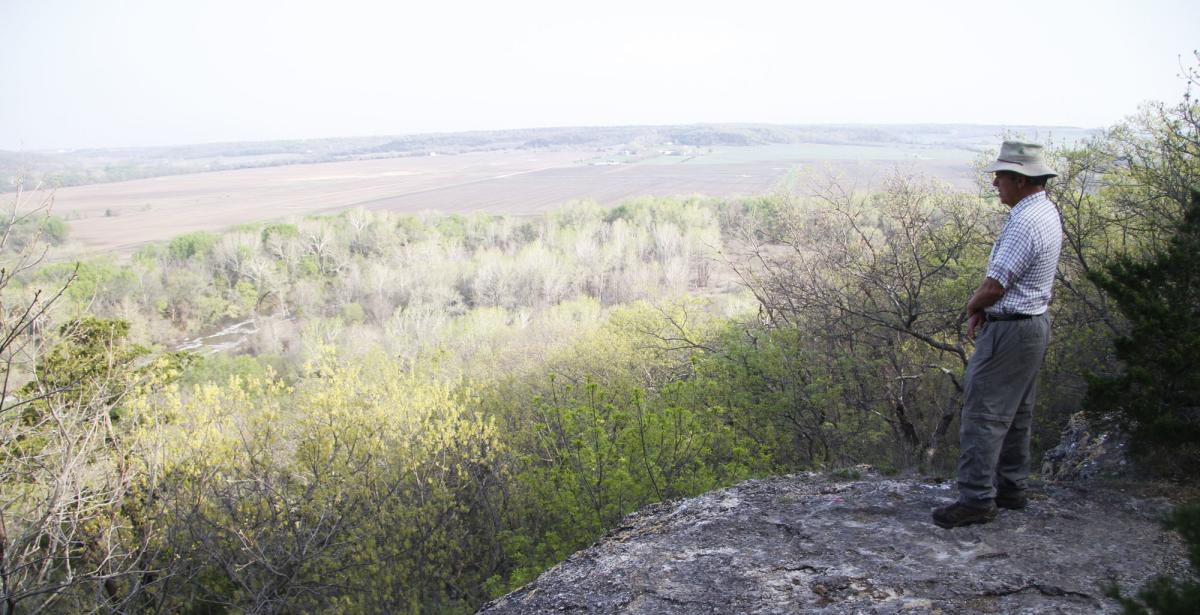 Some overnight camping is allowed near the trail for those who want to make it a two-day event.
For those who don't want to commit to the entire 15 miles, I've had some good hikes entering at the trail's western trailhead. It's just past and below the west end of the lake's dam. You cross a small meadow, walk a narrow bridge across a stream and then climb directly up into some of the best rock formations for several miles. It's a good 2-3 hour hike, with plenty of exercise.
I'd also suggest spending a night at Elk City State Park, right at the lake. Gorgeous, secluded and normally pretty quiet.
Also, check out the Table Mound Trail that leaves the state park, traces the lake's shoreline before climbing up to some fantastic rocks. It's only about 2 ½ miles, and has enough gentle ground to make it perfect for families.
Someday I'll tackle both the Elk River and Table Mound Trails on the same weekend. Maybe. I hope. Well, it sounds good, anyway.