Hi, Friends! As a tourism director, community coordinator and promoter of all things I love, I figured it was important for me to make a confession… I'm not a birder or a hunter, but I really want to be a birder! Great Bend Kansas is the PERFECT location in Kansas to become a birder, and I'd like to explain why you should be a wannabe birder too! Now, before we get started in reasons, for visual context, here is the new video commercial of Great Bend's backyard here in the middle of the state Cheyenne Bottoms….
Cheyenne Bottoms and the communities around it are nearest and dearest to my heart! Great Bend and Barton County communities all claim our beautiful wetlands. That's okay with us, it's something to be proud of! So, reason #1 I am a wannabe birder: Cheyenne Bottoms holds the distinction of being Internationally Important as a bird area.
So right here in the middle of Kansas, we aren't only the center, but we are extremely important to the birds of our world. To be exact we are the bottleneck of the central flyway from the North to South so our beautiful landscape has millions of visiting birds each year (see map).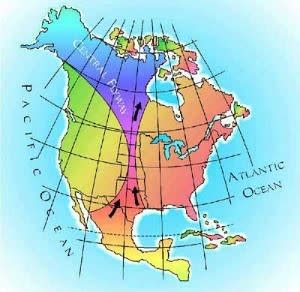 Why is it important for me to give you all the reasons why you should be a wannabe birder too?  Because next month, I plan to change that from the comfort of my own home, and you can too! Our Wings & Wetlands Birding Festival takes place in beautiful Great Bend, Kansas every other year, but due to COVID and changes of the world we are offering the Wings & Wetlands Festival as a Virtual experience taking place March 24-26, 2021. Seriously for only $20, we can gain a better understanding and learn a few skills of birding. 

(Here is just a little more information on the Birding Festival I plan to attend.)
As I write this blog, I have to say, as a wannabe birder this festival is the perfect tool to learn without looking like a fool! Lol, I do love my blue jays, cardinals and woodpeckers I feed in my yard, but if I have the chance to learn the step-by-step instructions of what you need to do, I'm in! The topics include general bird watching skills, but also conservation efforts and this online festival gives us chance to learn to slow down even as life gets busier! Reason #2 I am a wannabe birder, because I have the chance this year to learn online and support conservation efforts!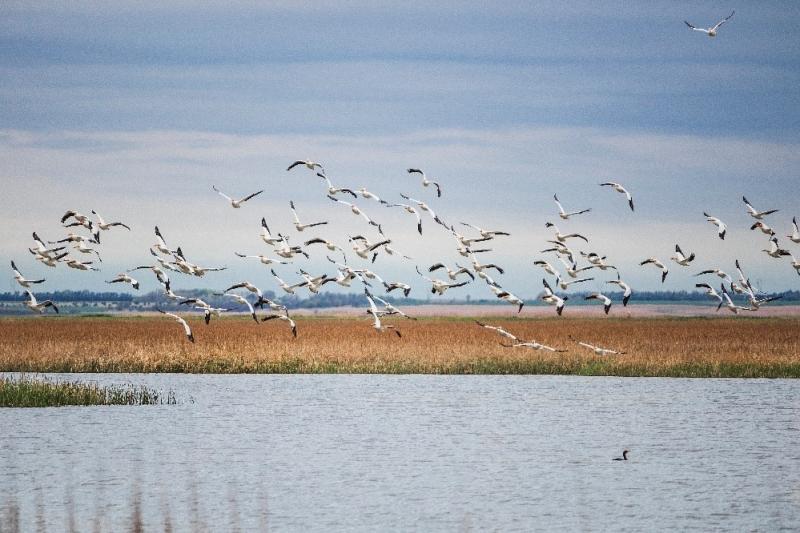 (Just wanted to show you a picture of the beauty of the middle of Kansas.)
Reason #3 I am a wannabe birder: Birding is a skill that I can use until I'm old! Honestly, working from home in 2020 made me fall in love with the birds outside my window, but I really want to know what's in my backyard of Cheyenne Bottoms!  The Kansas Wetlands Education Center (KWEC) is the host for the Wings and Wetlands Festival. The location is ideal, and the staff is helpful and friendly. It is a must stop location as you visit us in the middle and explore the wonders of Cheyenne Bottoms. Through traffic counters, it is estimated that Cheyenne Bottoms has over 90,000 visitors per year. Can you believe that!?! And we aren't talking about birds here, we get them by the millions. Reason #4 I'm a wannabe birder: Because the staff at KWEC is seriously the best and every time I go visit, they tell me something new and really interesting about birds and our wetlands… Keep reading for a few of my favorite fun facts!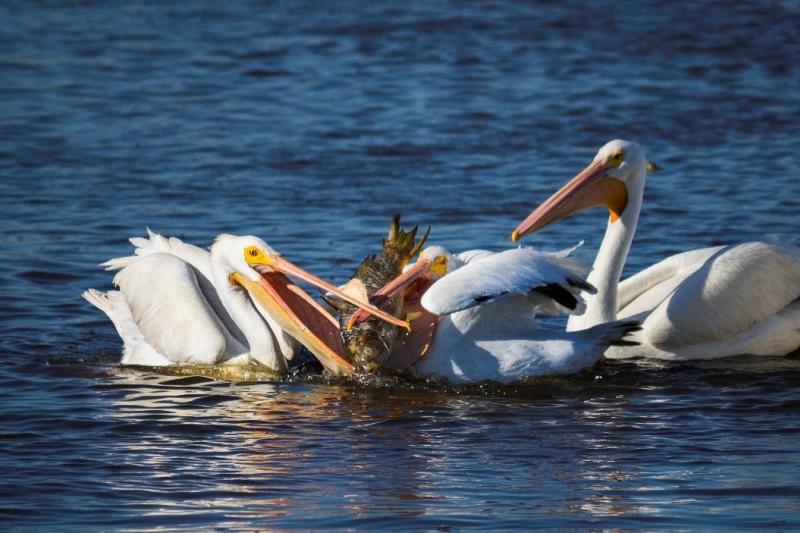 (This beautiful photo was taken at Cheyenne Bottoms by Alex Moyers)
At least 356 species of birds have been documented at Cheyenne Bottoms.  This includes approximately 40 species of shorebirds and 40 species of waterfowl.  It is believed that for 10 species of shorebirds, a significant percentage of their entire populations migrate through Cheyenne Bottoms each year.  134 species have been documented to breed/nest at Cheyenne Bottoms. Pretty incredible that KWEC, KS Wildlife & Parks & Nature Conservancy staff can document and report this! It blows my mind, so that's Reason #5 I'm a wannabe birder!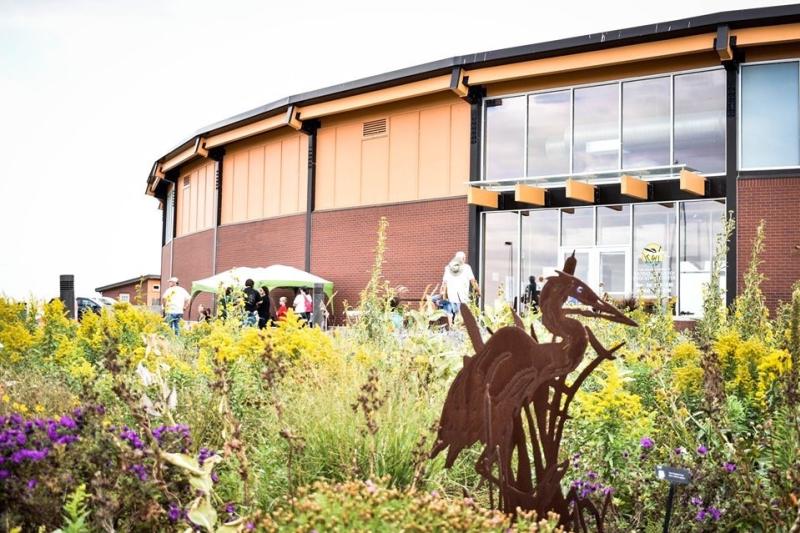 (This is a beautiful photo of the Kansas Wetlands Education Center!)
I am lucky to get to work alongside with these professional birders right here around Great Bend, KS, they really know their stuff and another wannabe birder Reason #6 is my favorite story of the Hudsonian Godwit. A Hudsonian Godwit (a migratory shorebird) was fitted with a GPS transmitter while at its wintering grounds in Chile.  Leaving Chile, it flew non-stop for 6 days to Cheyenne Bottoms. (In my personal opinion, if a bird will travel 8,500 miles to our wetlands, YOU should too!)   It stayed in Cheyenne Bottoms area for 5 days before leaving and landing in South Dakota.  It later would make its way to northern Canada to its breeding grounds. (This Fun Fact is absolutely astonishing!)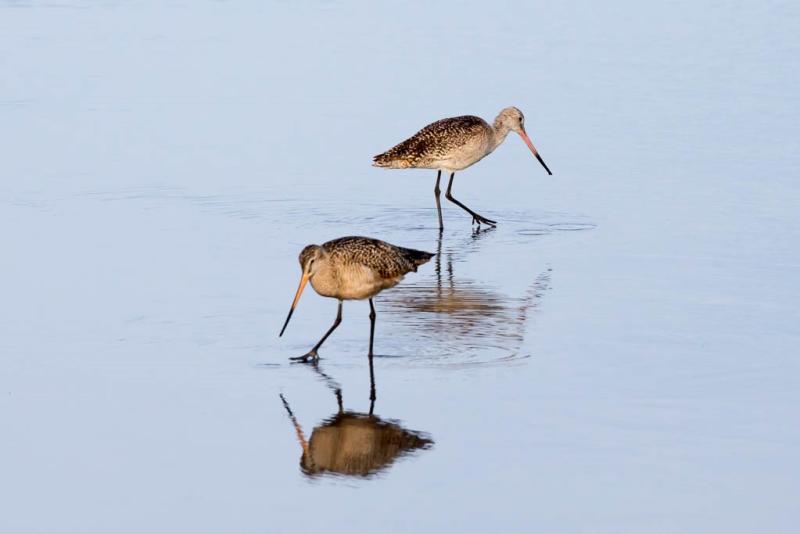 (Here is a couple of Hudsonian Godwit birds taken by Dan Witt)
Cheyenne Bottoms is also known for the famous endangered Whooping Cranes. Reason #7 I'm a wannabe birder: People from all over the world come to Cheyenne Bottoms in the middle of Kansas to catch a glimpse of a Whooping Crane. We had a couple from England travel in just to check it off their must-see bird list!  Did you know that Whooping cranes are still considered the most endangered bird in North America, with an estimated 800 total individuals? This is a huge improvement in the Whooping crane population after a low count of only 14 individuals in 1941.  This is slowly becoming a great conservation victory story in the U.S. And Whooping cranes are the tallest bird in North American standing 5-foot-tall with a 7 foot wingspan.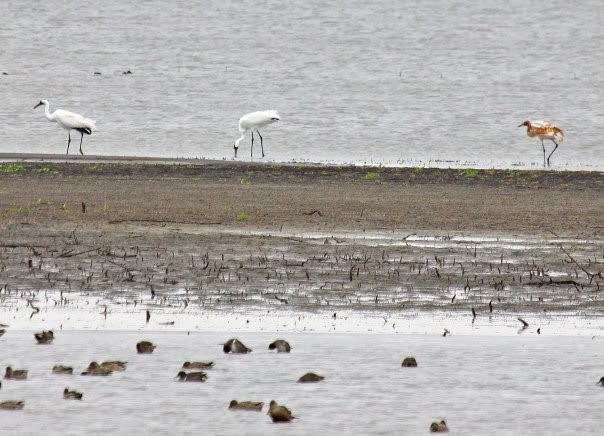 (Whooping Cranes at Cheyenne Bottoms, Photo by Dan Witt).
Reason #8 of being a wannabe birder: Cheyenne Bottoms is an incredible place. Its beauty takes my breath away every time I'm out there. I see photos of our wetlands and it's hard to believe we are in the middle of Kansas. See this photo, how it looks as if the wetlands are endless! Kansas beauty is real and the views of birds and nature hardly ever disappoint!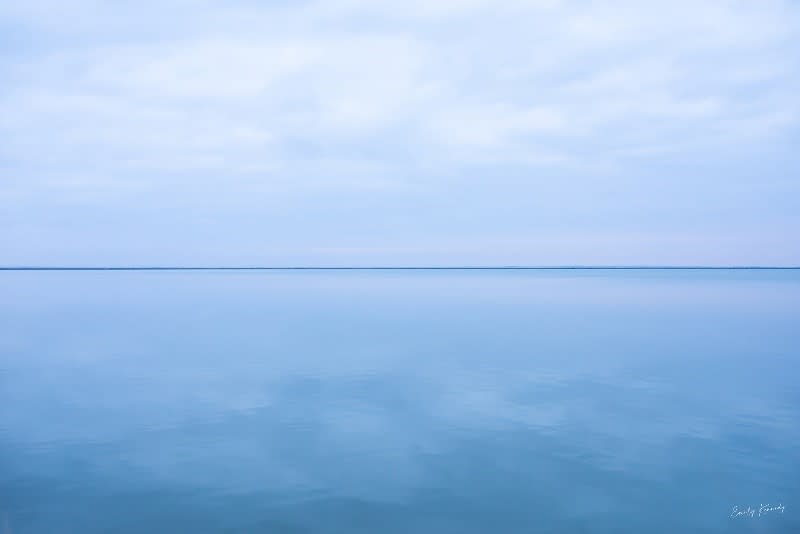 (Photo taken 2-7-21of Cheyenne Bottoms by Emily Kennedy)
Regardless, Cheyenne Bottoms is one of the most important areas for Kansas. It is listed as one of the 21 Must-See Kansas Attractions in 2021, The Division of Kansas Tourism! Therefore, I invite you, to attend this year's Wings and Wetlands Festival – you can easily register right now for only $20 at www.wingsandwetlands.com,  learn the skills and then come visit us and use your new skills with me in the middle at Cheyenne Bottoms, in Great Bend, Kansas!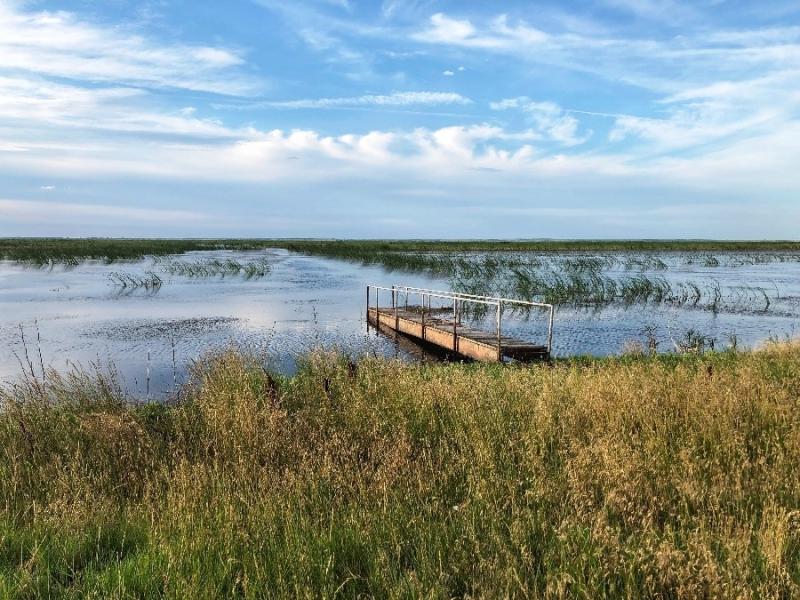 (Photo Taken by Jennifer Flick of Cheyenne Bottoms)
The Wings and Wetlands Virtual Birding Festival should be great! It will be a once-in-a-lifetime experience with amazing and entertaining speakers, activities and events! How could I not take the chance to convert my wannabe birding status to beginning birder status with this wonderful online conference! Thank you for taking the time to read my excitement and reasons for being a wannabe birder, friends. I'm looking forward to what's ahead for my birding experience and hope you join us too!