Life is full of risks, but owning your own business means risk management is top of mind 24/7. Being an entrepreneur isn't for the faint of heart, and these Kansas women are no different. We're celebrating Kansas female entrepreneurs! Be sure to put supporting these Kansas women-owned businesses on your must-do list.
Female Kansas Entrepreneurs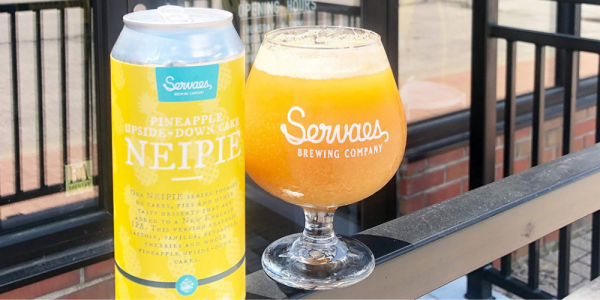 Servaes Brewing in Shawnee is the first woman-owned brewery (and the first brewery with a female head brewer) in the state of Kansas. Courtney started off her hoppy journey as a passionate homebrewer, with nothing but a 'a kettle, a propane burner and a few beer-loving friends.' Courtney loves challenging herself with new styles and flavor profiles in her brews and has since brewed hundreds of different beers. When Courtney and her wife Brandi set out to brainstorm the look and feel of their new business, they decided that they wanted to have an ever-changing experience for their customers, and Servaes Brewing opened in April of 2019. With that fluid model in mind, Servaes Brewing doesn't offer any 'flagship' brews, their menu is always evolving and rotating. But Courtney isn't the only inventive mind in the family. Her son, Aaron, has grown to love craft soda, which they offer small batches of that is produced in the brewery alongside their unique brews.
Jennifer Dawn McDonald | Jenny Dawn Cellars | Wichita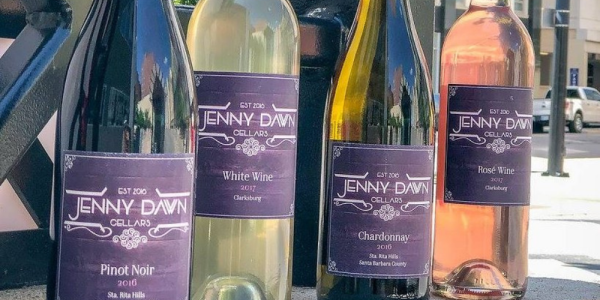 Great ideas take time, patience and a lot of hard work. Jennifer McDonald knew this as she grew her dream of creating her own wines and developing her own urban winery. She took her first sip of wine after she was married and soon began to explore food and wine pairings. Her love of wine grew over the years as she continued her career until she realized that wine could be her next big adventure. It took six years to open her doors, but that time allowed her to split her new urban winery goal into three phases. The first started with making her own wine at home and completing her wine education. Next up, she continued her education with a master's degree in agribusiness from Kansas State University. She then turned to incubating her brand via a wine facilitator in Napa. As the team focused on the production of the wine, she turned her sights to the vision, final blend and marketing of her new product. She opened her doors to Jenny Dawn Cellars in the Wichita Union Station in 2019, the first Black-owned winery in the state. Since then, her family has helped her plant an orchard and her own grapevines. She now crafts and bottles her wines on-site with grapes sourced from both California and Kansas. You can find all sorts of 'Wineucation' at Jenny Dawn Cellars if you'd like to learn more about the art and science behind wine. Pair that with some great charcuterie and small bites and you've got a tasty time on your hands!
Olive Ann Beech | Beech Aircraft Corporation | Wichita
We're going a little bit historical on this one, but you can't talk about female Kansas entrepreneurs without mentioning Olive Beech! Olive Ann Mellor Beech formed the Beech Aircraft Company with her husband Walter in 1932. She learned the aviation business with hands-on experience as an office secretary, office manager and bookkeeper for the Travel Air Manufacturing Company in Wichita. There, she met her future husband Walter, one of the founders of Travel Air. They were married in Wichita in 1930 and soon founded their own aircraft company, Beech, with the goal of building the 'finest airplanes in the world.' Olive Ann worked on the financial side of the company, but soon made her voice known in marketing and sales opportunities. She suggested that to increase sales the company should sponsor a female pilot to participate in the Bendix Trophy Race. The Beech-sponsored pilots, Louise Thaden and Blanche Noyes won the race with a record time. Olive Ann took over leadership of the company when Walter fell ill in 1940 and oversaw an expansion of production during WWII, which resulted in winning five Army-Navy 'E' Awards for their excellence in wartime manufacturing. After her husband's death in 1950, Olive Ann was named president and chairman of the board, the first woman to head a major aircraft company. Beech expanded production in both luxury civilian crafts and took steps in supporting the country's space exploration programs. She continued to be influential in the aviation industry during her lifetime and is known as the "First Lady of Aviation" because of the number of awards, special citations and honorary appointments that she earned during her career, more than any other woman in aviation history. You can celebrate Olive Ann's illustrious career by exploring the 'Air Capital of the World', Wichita. Take a look through the Kansas Aviation Museum, get hands-on with the Design Build Fly Exhibit at Exploration Place and MARK Arts (originally founded as the Wichita Art Association) which was an organization that Olive Ann was an important patron for.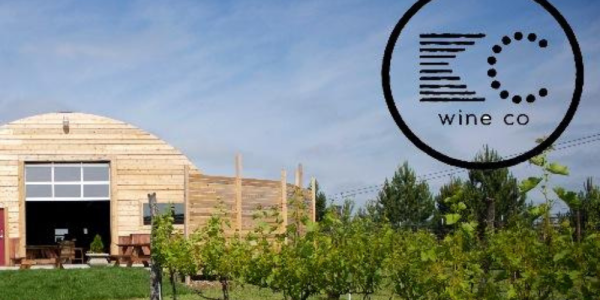 Julie and her husband Kirk originally founded the KC Pumpkin Patch in 2003. The patch started off with a small petting zoo, a tricycle track, a bin of corn, a barrel train, a little bit of hay, and not a ton else. However, the operation grew and thrived and eventually became a metro area fall staple. The Berggren's purchased their current Olathe location in 2013. The property came with a small vineyard, which initially the Berggren's were thinking about plowing and making room for more pumpkin patches, but Taylor had another idea. After a lifetime of helping her parents at the pumpkin patch, Taylor had a dream of turning that small, unkempt vineyard into a unique boutique winery. After some convincing, the family agreed, and the work to revamp the vines and start up a new wine business. The winery opened its doors in June 2015 and has grown in its offerings ever since. KC Wine Co. hosts events, festivals and private events year-round. KC Pumpkin Patch is open to the public during the fall season.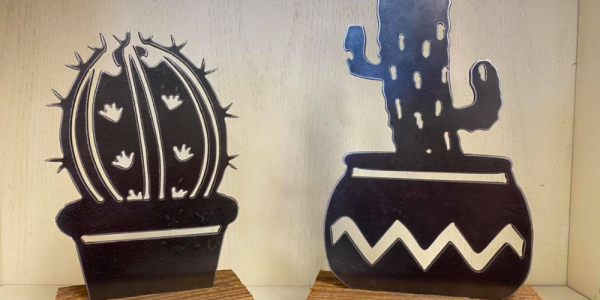 Sara grew up in Florence, a small town in the Flint Hills of Kansas. After a major life change in 2014, Sara struggled with finding a new job that wouldn't uproot the lives of her two girls and rancher husband. She found inspiration in a photo of a metal cross and wondered what it would take to create something similar. Her husband had a welding background and knew that the machine she was looking for was a CNC water table plasma cutter. After some deliberation, the Dawsons pulled the trigger and Prairie Oak Designs was born. Sara and the Prairie Oaks Design team can custom-make virtually anything that customers may want, from custom wedding decor to a golfing silhouette. She has since shipped products all over the country while maintaining her must-visit gift shop.