Upon the arrival of the new year,  many of us are reflecting on ways we can become better versions of ourselves. It may mean taking up yoga, purging what doesn't bring us  "joy," purchasing a fresh wardrobe we think will, or even renewing our library card (hint: avoid late fines by actually reading the books and returning them on time). For myself, I've made it a goal to slow down and more present, which is another trending resolution in our 5G-fast day and age. I really want to take more time to really listen to people, breathe in the fresh air, and savor the quieter moments. And to think it all started with a spontaneous trip to a family-owned winery in Edgerton, Kansas.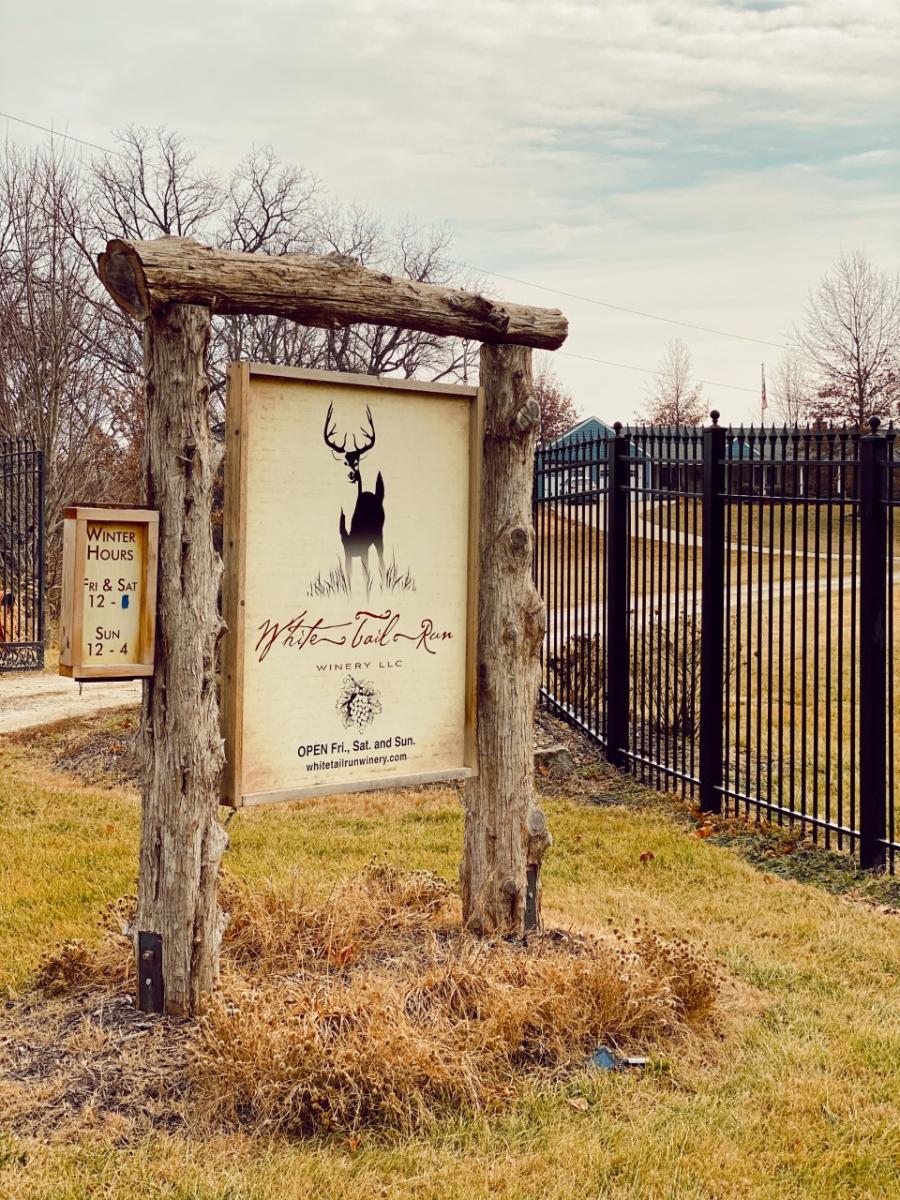 Recently a friend and I, both tired of the hustle of the holidays, decided to take a Saturday afternoon to enjoy some wine and catching up. We both live in separate parts of Northeast Kansas, so the question of who was making the trip was up for debate. That's when we found White Tail Run Winery. Quaint and homey looking, the winery was just about equidistant from both of us - and what luck! White Tail was holding a board game event and offering tastings from a local distillery that day.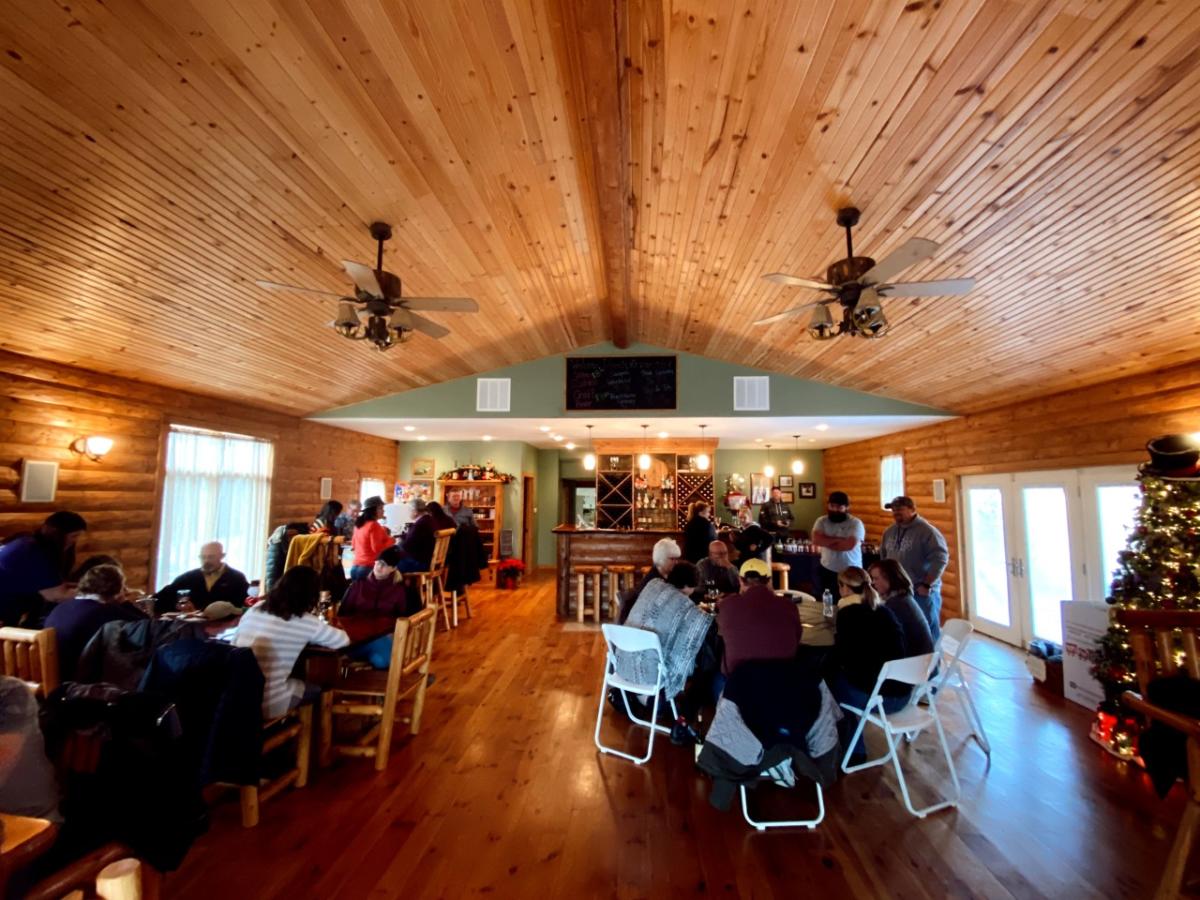 The gravel leading to White Tail gave it that "far off in wine country" feel we were looking for. Upon arrival we met Christy, who would be hosting our tasting that day. The coziness of the cabin that held the tasting room really felt like a warm hug welcoming us in from the cold weather. Something that truly makes local businesses the precious gem they are is the story behind them, and seeing Christy light up as she told us White Tail's story reminded me of that.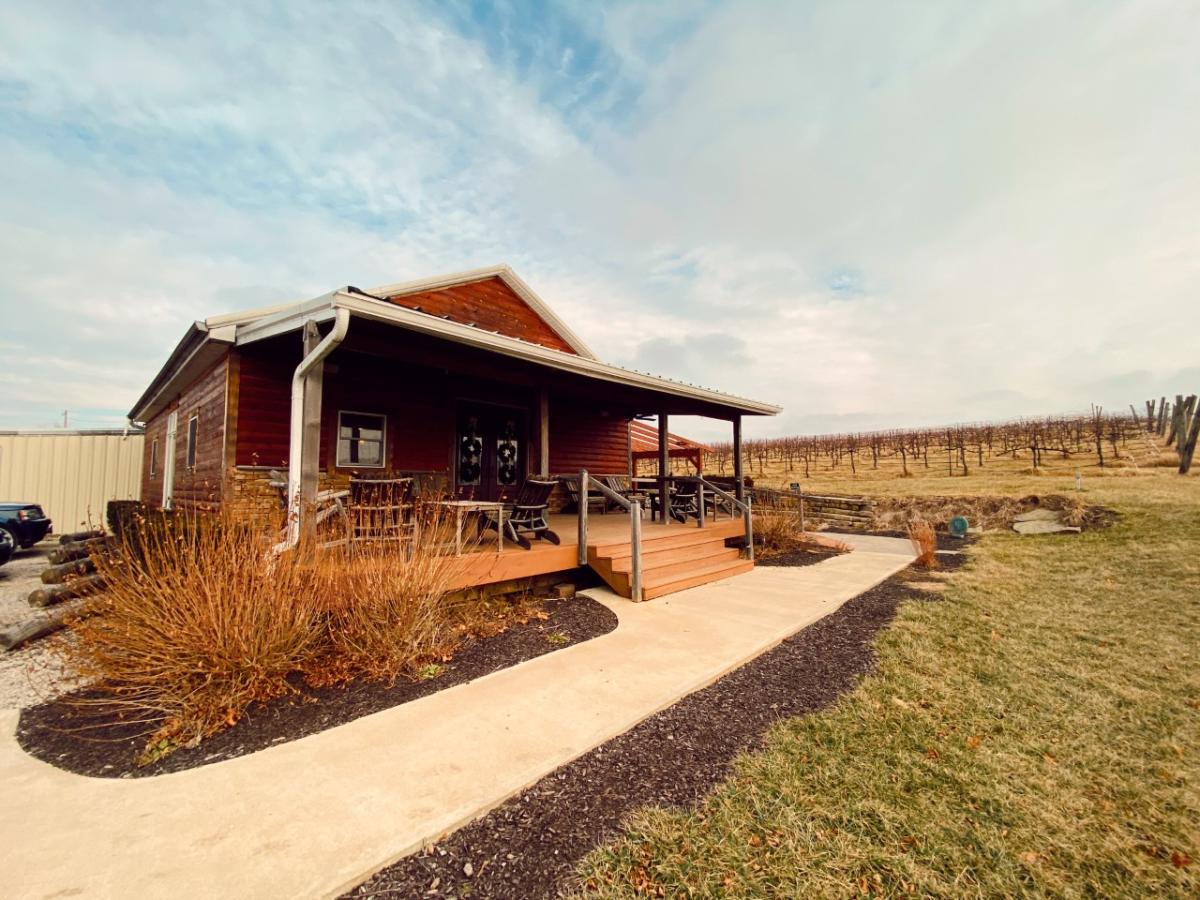 As Christy went through the winery's history she also began our tasting. I should note that at White Tail Run Winery you get to sample all 16 of their wines for less than $10, so if your New Year's Resolution includes more budget friendly activities this is the place to be. Christy explained White Tail Run Winery was started in 2003 by her father Dan Fuller, who was looking for a way to beat the boredom of retirement. Along with his wife, Nancy, Christy and her brother and sister-in-law, he began growing grapes and trying his hand at wine making. The crew began entering their flagship and now most award-winning wine, a Semi-Sweet Seyval, in wine competitions and knew the good word of this Kansas product needed to be spread. They opened up the winery to the public, and the vineyard now spreads over five acres and includes three different types of grapes.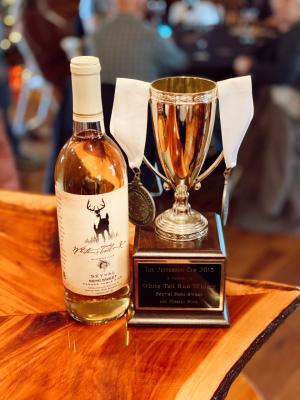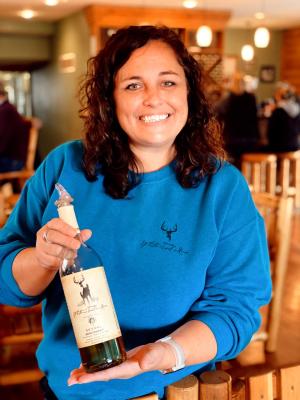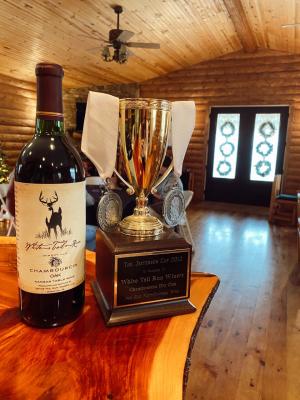 As I mentioned, the ups and downs, and all the little details of small businesses make their success even more special. You may be wondering (I know I was), where did White Tail Run Winery get their name? In their first season of growing grapes a group of white-tailed deer came through and decided to have a feast gobbling up every bit of their growth. Not the best thing to happen to the Fuller family at the time, but now they laugh about it. That's another thing I liked particularly about White Tail Run Winery, they like to have fun, and that fun is woven in and out of their business.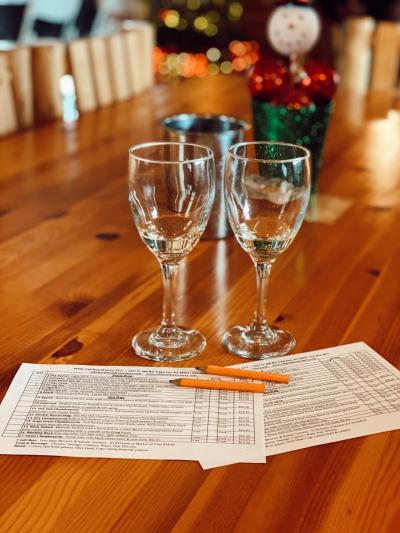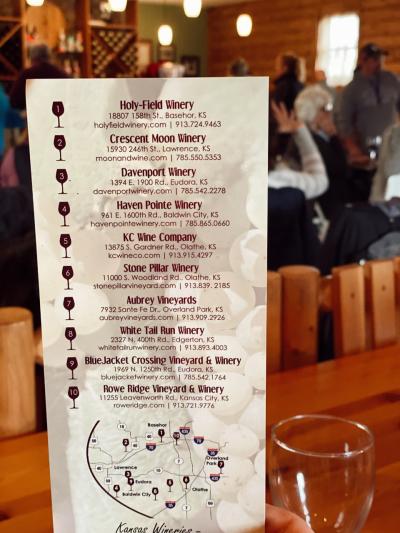 They offer and array of classic Kansas wines like an award-winning Chambourcin Oak, and wines with a little more sass. One of my favorites, the Buck Naked, is a "fruity red that adds color to your cheeks." The Vignoles imparts flavors of a fresh, crisp medley of pineapple, apricot and grapefruit. The Double Barrel Stag, a crowd favorite, is a strong Dry Oak Chambourcin wine finished in a bourbon barrel. It's a pleaser to those who are serious about wine, and those like me who just love when a wine has an extra kick, with the spiciness of the Chambourcin finished off with a boozy bourbon hint.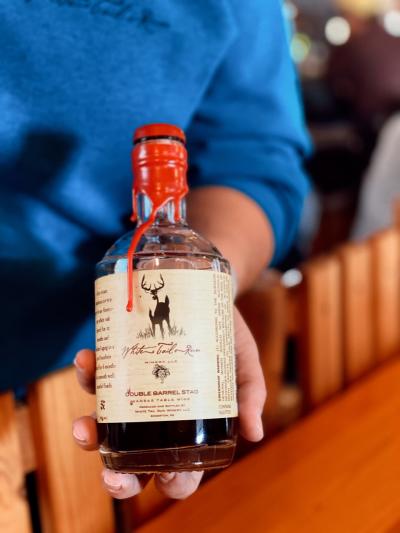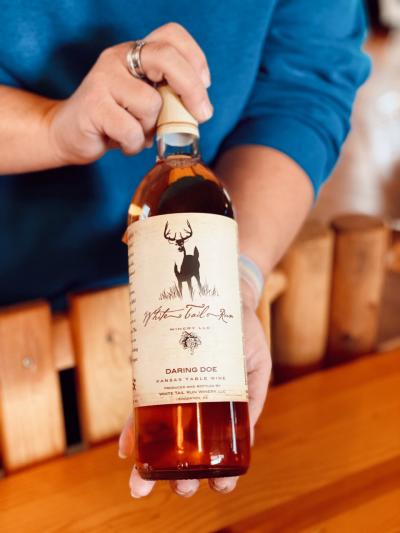 Along with the unique wines with cheeky names (Blushing Buck, Daring Doe and Frisky Fawn to call out a few more), White Tail brings weekend crowds with their events. Their calendar is always full, with events like a Girl Scout cookie wine pairing coming in February, painting parties and partnership events. On this day along with a murder mystery game they invited in Buck-U Distillery from Ottawa, KS. This distillery was the perfect match for the whimsical White Tail, as they were giving samples of their flavored vodkas like Pumpkin Spice and Jalapeno, and their popular Buck Cherry Whiskey. A part of the Kaw Valley Wine Trail, White Tail Run is big on supporting other local businesses, and it shows by the praises the other patrons were giving them. One woman joked about going their every weekend if time would allow it.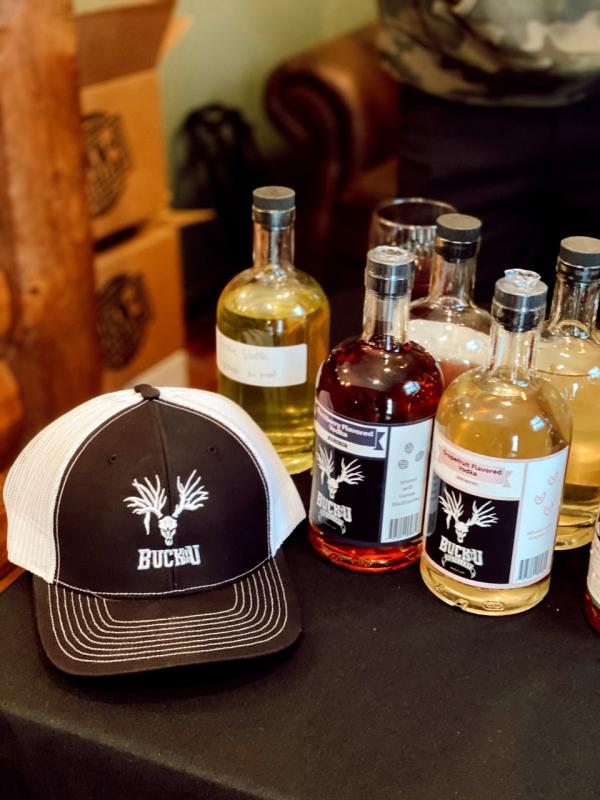 But White Tail takes their love for local even further with their assorted local cheeses and sausage from other small Kansas companies, that they have available for purchasing your own DIY charcuterie boards, along with their own sauces and marinades based on their wines.  It's no secret charcuterie is having a moment, so my friend and I knew we needed to take advantage of that. We stocked up our board and headed outside to the patio. The winter weather didn't quite make it ideal for a patio session, but White Tail was a step ahead and already had small fires going and blankets to wrap up in.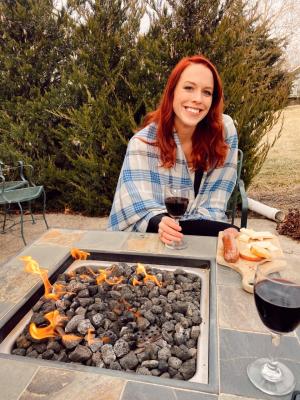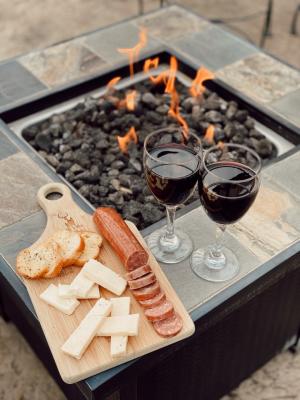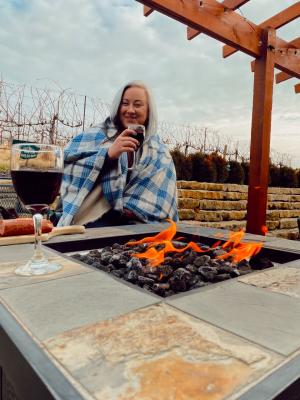 As my friend and I cozied up by the fire for a chat, charcuterie and of course more wine, we both pointed out how welcomed we felt at White Tail. The vineyard, despite it being winter, was still beautiful, the staff was incredibly friendly, knowledgeable and happy to answer any of our amateur wine drinker questions, and everyone inside acted as if they were gathered in a good friend's living room. White Tail Run Winery truly makes you feel like you've been welcomed into the Fuller's home, and I think that's something every business like this strives for. After lots of conversation and cheese eating, our busy lives were calling for us. But I held on to the comfy feeling the warm-oasis gave me for a moment more. 
If you're looking for a place to slow down and unplug, connect with friends or even go for a no-fuss date (Valentine's Day is around the corner after all…) I can't recommend White Tail Run Winery more. Tell Christy hello from me, don't be afraid of the boozy Double Barrel Stag and take your own moment to absorb the Midwest hospitality White Tail exemplifies so very well.