With a riverfront museum district and the beautifully restored Old Town neighborhood, it's easy to turn a Wichita weekend into a getaway packed with new discoveries. Get a full taste of the city at these nine top attractions. For an added layer of fun, try the two-hour Wichita Experience at each spot. Book yours at visitwichita.com/experiences.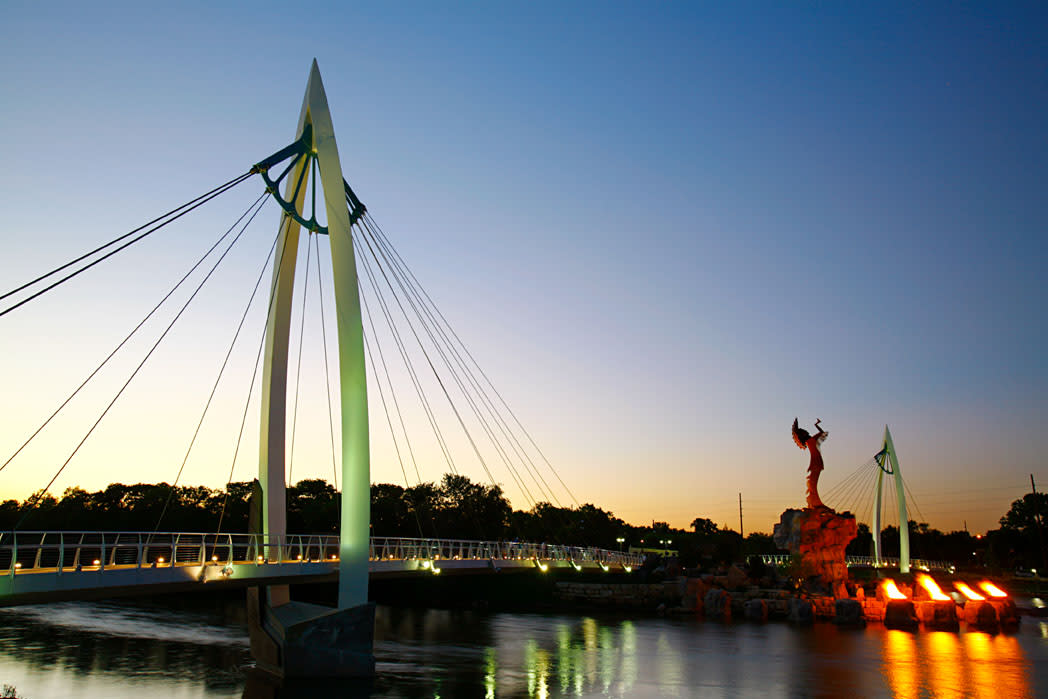 Credit: Harland Schuster
CityArts
Local and regional artists present themed exhibitions on both lighthearted and serious topics inside this three-story Old Town arts center. Exhibits rotate monthly.
Wichita Experience: Choose from a variety of materials to craft your own whimsical totem, serving as a visual reminder to tap your creative energy. From $20
Exploration Place
Design an airplane seat, peek inside a luxury jet and test landing gear at the new Design Build Fly exhibit inside this interactive museum that also houses a planetarium.
Wichita Experience: Go beyond the main displays to fly a drone and build circuits to create a light-up drawing. $20
Credit: Courtesy of Visit Wichita
Botanica
Explore 50 elegant sculptures, flowing streams, and waterfalls that accent gardens with motifs of butterfly, woodland, wildflower, rose and peony.
Wichita Experience: Make a seed bomb (a ball of soil and wildflower seeds) to take home, join a guided tour of 13 gardens, and sip floral tea. $15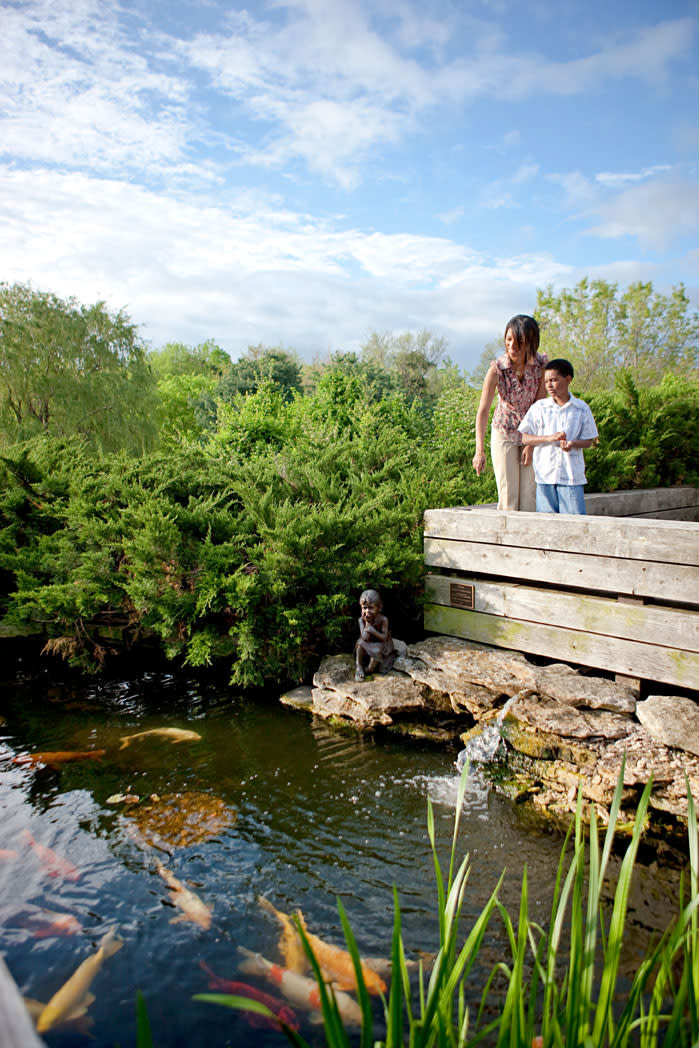 Credit: Jason Lindsey
Old Cowtown Museum
A blacksmith shop, saloon and 50 other buildings with period furnishings line the dirt streets of this 1800s living-history museum along the Arkansas River.
Wichita Experience: Three costumed townsfolk recount their times on the frontier during a guided walk of the museum. $25
Credit: KDWPT
Mid-America All-Indian Center
See a collection of works by renowned Indian sculptor Blackbear Bosin. A museum of American Indian art tells the Plains Indian story.
Wichita Experience: Take a behind-the-scenes tour of the museum, Keeper of the Plains plaza and powwow arena, plus make fry bread. From $25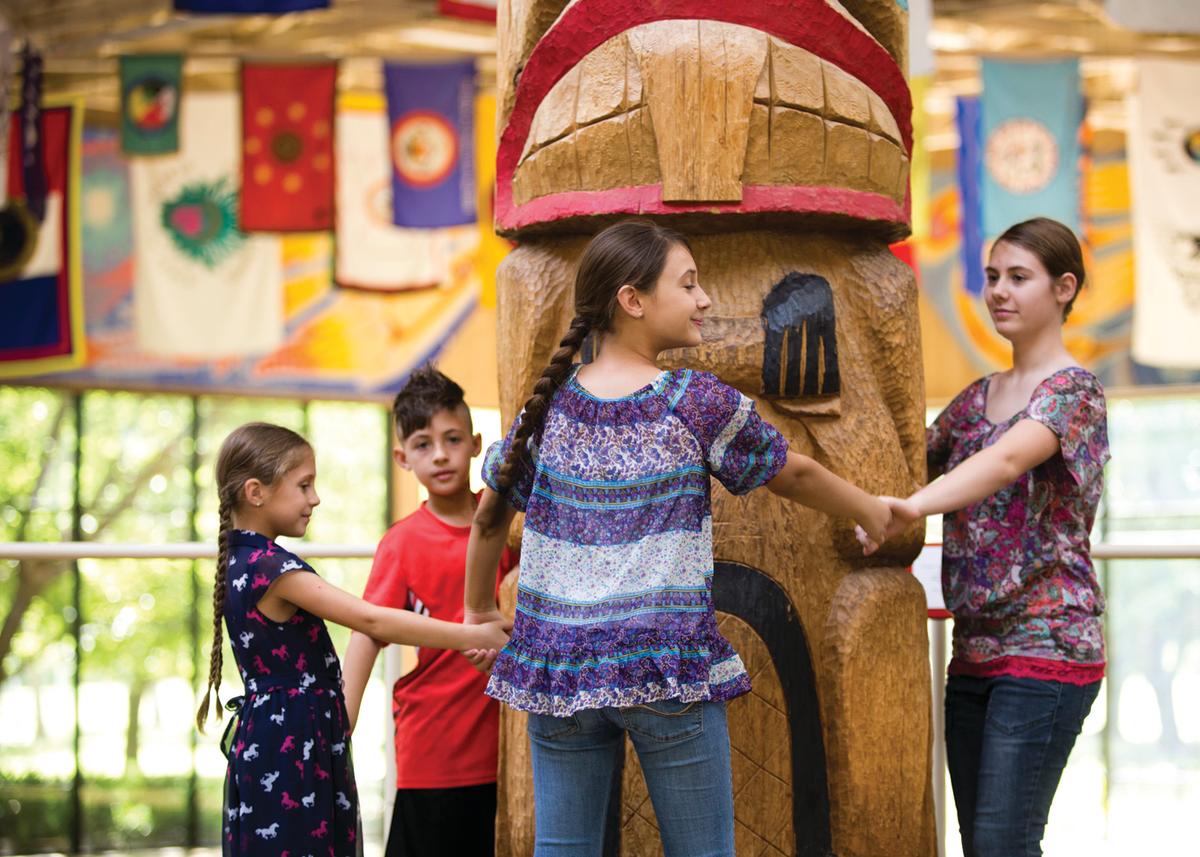 Credit: Courtesy of Visit Wichita
Museum of World Treasures
Time travel through three floors of curiosities, such as one of the most complete T. rex specimens and five Egyptian mummies, at this Old Town treasure trove.
Wichita Experience: Get a tour of the museum, then become a curator for the day to research and report on an assigned artifact. From $19
Sedgwick County Zoo
Safari through one of the country's largest elephant exhibits and other spacious habitats, where more than 3,000 animals of 400 species roam.
Wichita Experience: Visit normally closed-off areas to learn about the care of residents and how the zoo helps save animals from extinction. From $25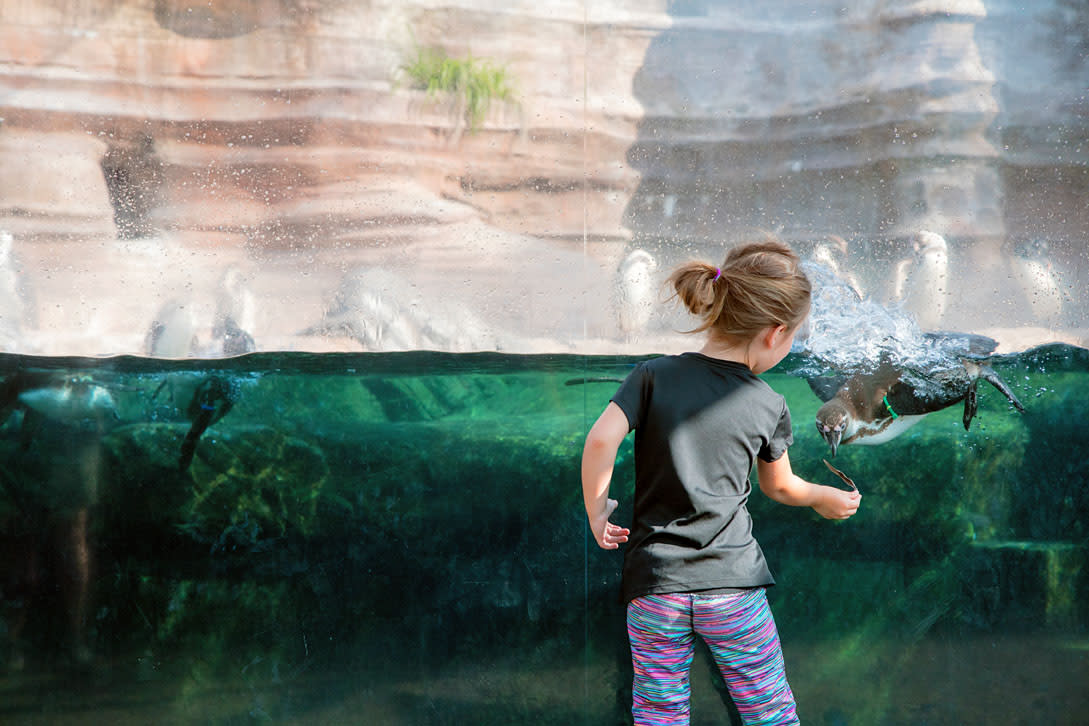 Credit: Ryan Donnell
Tanganyika Wildlife Park
Expect up-close wildlife encounters at this family-owned park teeming with lemurs, pygmy hippos, kangaroos and camels (400 critters in all).
Wichita Experience: Go inside the okapi barn to touch and feed the rare giraffe-like animals, or visit the penguin cove to take home a "painting" of a penguin's footprints. $35
The 1890 old city hall, with its landmark clock tower, recalls Wichita's frontier-to-modern-day history with four stories of artifacts.
Wichita Experience: During tours, living-history interpreters switch characters along the way to portray the city's unique pioneers. From $15
Start planning a Wichita weekend here, and check out the 2018 Kansas Official Travel Guide for more urban fun.