Even though I've been to the Chaplin Nature Center quite a times, I always leave with even more appreciation than the trip before. It's one of those "special" places I've enjoyed sending people to for years, and go out of my way to experience.
It's amazing how much natural beauty and diversity there is in the 230 acres near Arkansas City.
The Nature Center has about every kind of landscape, and wildlife habitat, you can find in south-central Kansas.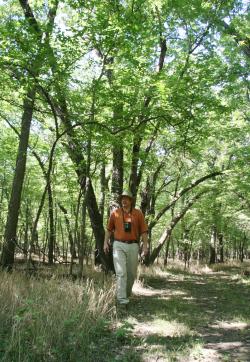 The driveway bisects a nice section of pristine tallgrass prairie, complete with head-high big bluestem and Indian grass, with its plumed, feather-like heads that dance in the wind. From there, five miles of very well- maintained trails can take visitors of all ages through riparian areas, mature bottomland forests and eventually onto a broad sandbar on the shores of Arkansas River.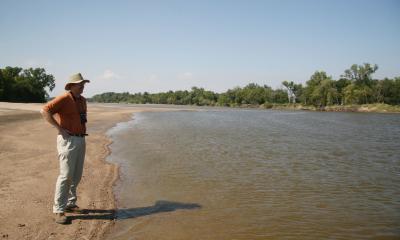 It's also impressive just how accessible it is for the public, too.
The Wichita Audubon Society owns, operates and funds the Chaplin Nature Center and lets the public enjoy it for free. They employ a full-time biologist/manager, Shawn Silliman, who cares for the landscape and a visitor's center. Shawn is one of the most knowledgeable, and likable naturalists, I've met.
Just being at Chaplin is special, no matter if you're there to walk every inch of the trails, spend some time in the visitors center or just sit on a log by the river and watch wintering bald eagles sail by.
Guests are always welcome to just "wing it" on their own, or the center offers a variety of programs that range from tagging migrating monarch butterflies to help scientific research, to educational programs about the stars, to guided tours for beginning birders.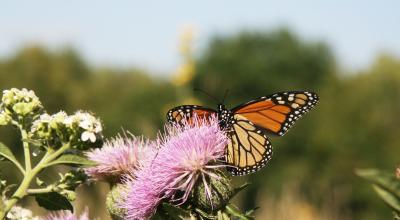 I've done both the organized programs and just wandered on my own for several hours. Most times I'm never sure which I'll do the next time I travel to the Chaplin Nature Center. For me, the main thing is knowing there will be a next time.