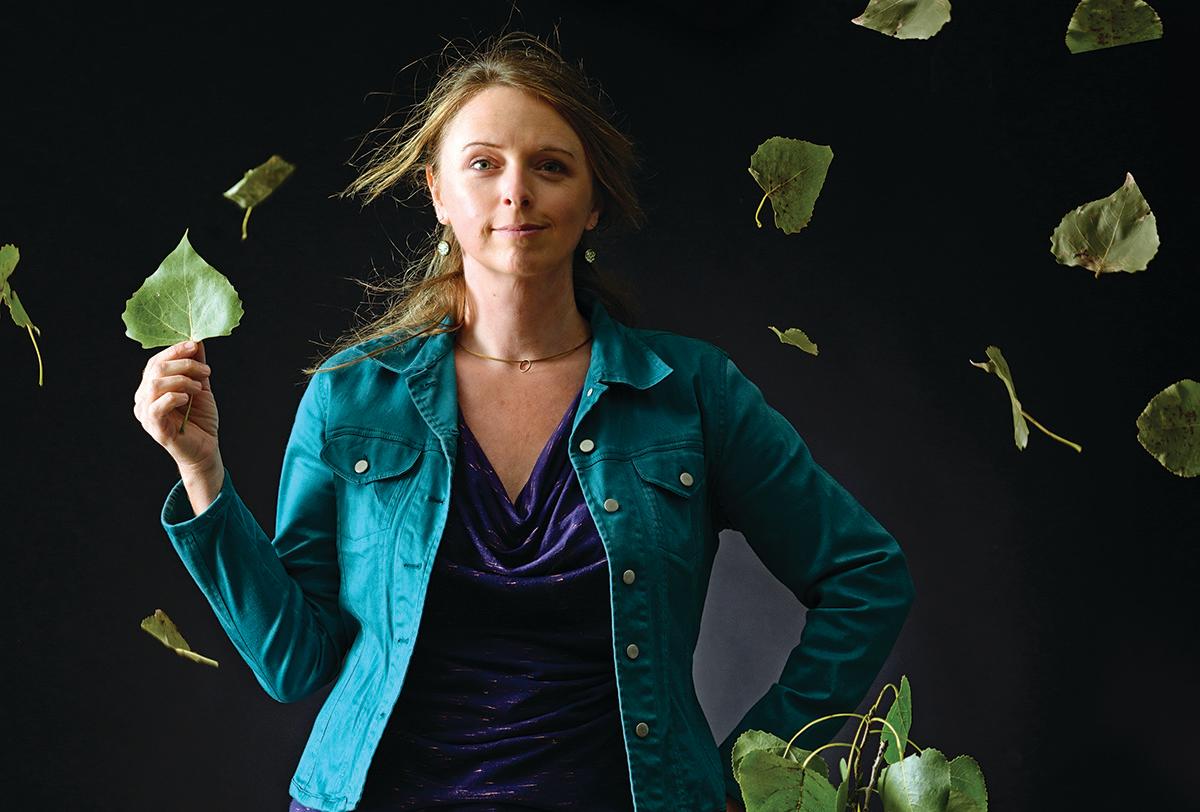 (First published in our winter 2013 edition, feature "A Symbolic State." It's been updated to the current date)
Called the pioneer tree of Kansas when it was selected by the state Legislature as the official Kansas tree in 1937, the eastern cottonwood—more formally, Populus deltoides—is a fast-growing North American hardwood. With a conical shape and shiny, coarsely toothed leaves, the tree shimmers and shakes in the slightest breeze.
Cottonwoods can grow up to 100 feet high and live for 100 years, with a 60- to 100-foot canopy and a trunk diameter of up to six feet. Cottony covered seeds blow and even form snow-like drifts in the early summer. Many a pioneer was delighted to spot a stand of majestic cottonwoods on the horizon, recognizing that the trees meant shade, water and fast-burning fuel. Although the cottonwood makes a rather weak lumber that is prone to rotting, pioneers built cottonwood cabins for lack of other choices.
Symbolic Experience
A large eastern cottonwood tree in Kansas is located in eastern Sheridan County, near Studley. The massive tree measures 35 feet in circumference (from 4.5 feet off the ground), is 96 feet tall, and has a crown of 127 feet. A cottonwood in Osage County once acted as a landmark for those entering Kansas territory. It sits on what was once the Leavenworth bypass that joined into the Santa Fe Trail.
The Capitol hosts a 20-foot plaque honoring a once-historic cottonwood tree. A state legend, the tree offered shade to then-presidents Benjamin Harrison, William McKinley and William Howard Taft, and is rumored to have grown from a stake driven into the ground. The original tree was made into saplings that still grow in the Capitol's yard, as well as a "chain-saw chair," which belongs to the Kansas Historical Society.
Cottonwood Falls on the Cottonwood River in Chase County is one of at least 13 communities nationwide called "Cottonwood." The Cottonwood Falls River Bridge on Broadway is a good place to watch the trees' aspen-like quaking and catch flathead catfish, as well.
Did you know?
Legends passed down from the Lakota, Arapaho and Cheyenne tribes tell the story of the five-point secret stars that can sometimes be seen by looking into the broken tip of a small, dry cottonwood twig. One story tells of the wind sending the stars to the sky from the trees. Another tale says that the stars hide in the trees during the day. The Lakota use the cottonwood tree as the "tree of life" in their Sundance ceremony.
More Articles You'll Enjoy