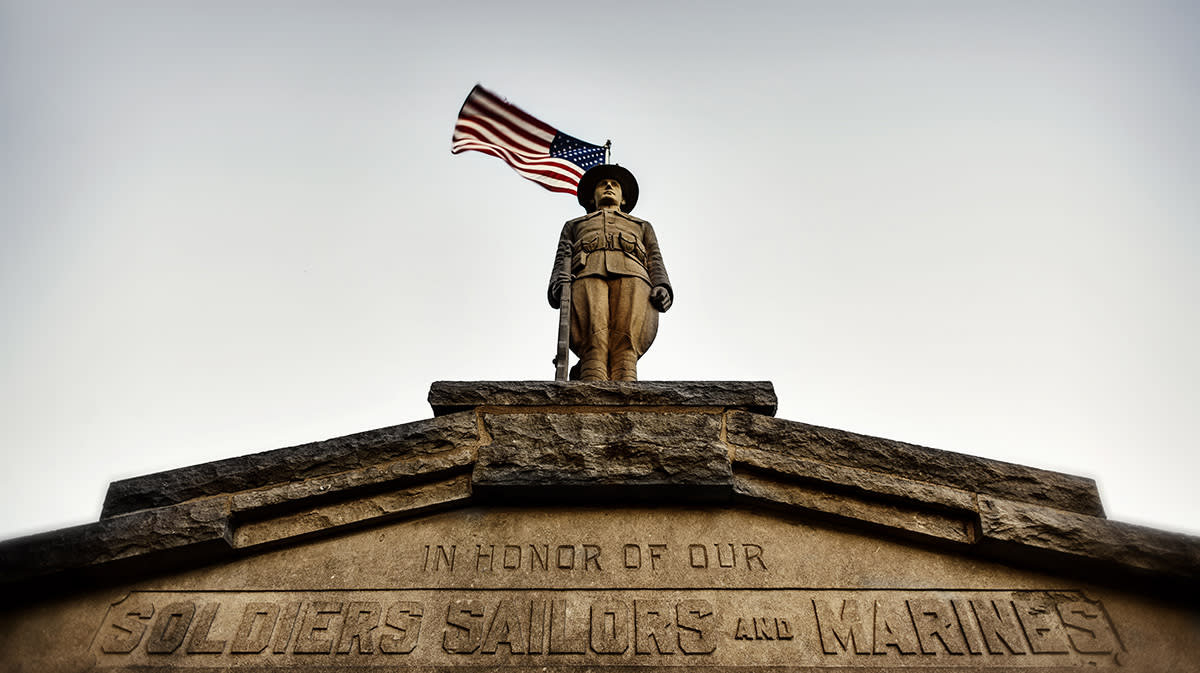 Kansas Tourism

 
General Lewis W. Walt
General Lewis Walt was born in Wabaunsee County in 1913. He was commissioned in the Army Field Artillery Reserve before accepting an appointment as a Marine second lieutenant. Walt went on to win combat decorations in World War II, Korea and Vietnam and rose to the rank of four star general. Over the course of his long military career, General Walt earned nearly 40 medals and decorations, including two Navy Crosses, the Purple Heart and the Silver Star Medal.
Lieutenant Colonel Stanley Taylor Adams
Originally from De Soto, Lieutenant Colonel Stanley T. Adams of the U.S. Army served in three major conflicts: World War II, Korea and Vietnam. He was awarded the Medal of Honor for his leadership in the Korean War. In the early morning of February 4, 1951, Adams and his platoon were attacked. He responded by leading13 of his men against approximately 150 enemy combatants in a protracted close-quarters battle, which left him with a bullet wound to the leg. In the end he and his men, against far superior numbers, routed the enemy and saved their platoon.
Chaplain Emil J. Kapaun
Father Emil Joseph Kapaun grew up in the small farming community of Pilsen. In 1940, he was ordained as a priest in the Catholic Church and went on to serve as an Army chaplain in World War II and in the Korean War. It was in the aftermath of a battle in Unsan, Korea, that Fr. Kapaun showed his immense bravery. Facing defeat and certain capture, his unit was ordered to retreat. Father Kapaun chose to remain behind to provide comfort to the wounded. Kapaun, who died as a prisoner of war, received the Purple Heart and the Medal of Honor.
Nurse Emily M. Morgan
Emily Morgan was born in Leon in 1878 and received her nursing degree in 1905 before joining the Army Reserve Nursing Corps in World War I. After this military service, she took an assignment as a public health nurse with the American Red Cross in Nome, Alaska. When a diphtheria epidemic hit Nome in the winter of 1925, Morgan, herself a childhood diphtheria survivor, worked tirelessly in the freezing Alaskan blizzard, walking to surrounding villages to inoculate residents. For helping to stop the spread of the deadly disease, Emily Morgan, known as the "Angel of the Yukon," was inducted into the Alaska Women's Hall of Fame.
Private First Class Chester Nez
In 1942, while only in the tenth grade, Chester Nez lied about his age to enlist in the Marine Corps and become one of the first 29 Navajo tasked with developing an unbreakable code from their native language. After serving his country as one of the first Code Talkers, Private First Class Nez volunteered for two more years during the Korean War. Nez earned his high school diploma at what is now Haskell Indian Nations University, attended the University of Kansas and received an honorary degree from the university. For their service, Nez and his fellow original Navajo Code Talkers were awarded the Congressional Gold Medal in 2001.
Specialist Fourth Class Danny J. Petersen
Specialist Fourth Class Danny J. Petersen of the U.S. Army was born in Holton. Petersen served in Vietnam, fighting in the Tay Ninh Provence in the country's south. On January 9, 1970, while serving as an armored personnel carrier commander, Sp4c Petersen's carrier was disabled and taking fire from North Vietnamese forces. With his men pinned down, Petersen maneuvered his carrier between the disabled vehicle and the enemy, providing cover for the crewmen, but sacrificing his life for his fellow soldiers. For his bravery, Sp4c Danny J. Petersen was posthumously awarded the Medal of Honor.
First Lieutenant George Seanor Robb
Originally from Assaria, 1st Lt. George S. Robb enlisted in the U.S. Army in 1917 and was deployed to France when America entered World War I. On September 29, 1918, near Sechault, Robb was injured by machine gun fire but remained with his platoon. Early the following morning, Robb was injured yet again. Again, Robb remained in command of his platoon. Later that same day Robb sustained two more wounds. After an enemy shell killed both his commanding officer and two other officers, Robb assumed command of his company. For this tenacity and bravery, First Lieutenant George S. Robb was awarded the Medal of Honor.
Lieutenant Commander Laura Mae Cobb
Lieutenant Commander Laura M. Cobb was born in Atchison in 1892. She joined the Navy to serve as a nurse through both World War I and World War II, and was with a group of Army and Navy nurses captured by Japanese forces in the Philippines. These women become known as the "Angels of Bataan" and remained POWs for four years. Cobb led them as they cared for both American POWs and injured civilians. For her bravery and compassion, Cobb was awarded the Bronze Star, Gold Star, Defense of the Philippines Ribbon, a Distinguished Army Unit Citation and the Asiatic-Pacific Theater Ribbon with two Battle Stars.
Private Cathay Williams
Private Cathay Williams, born in 1844 in Independence, Missouri, was the daughter of an enslaved mother and free father. On November 15, 1866, Williams—posing as a man and going by the name "William Cathay"—enlisted in the all-black 38th United States Infantry, Company A at Ft. Leavenworth. In 1868, during medical treatment, a surgeon discovered the truth of Williams' identity. She was honorably discharged but had already become the first black woman known to have enlisted in the U.S. military.
William Matthews and the First Kansas Colored Volunteer Infantry
In 1862, William Matthews was tapped to recruit a regiment of black soldiers, a majority of them former slaves. Due to resistance on both the state and federal level, it would be five months before the 1st Kansas Colored was accepted into service, and Matthews would be denied formal command. But in October 1862, Matthews led his group against Confederate forces at the battle of Island Mound in Missouri, the first known instance of black Union troops facing down their enemy and a pivotal moment of self-liberation.
More Articles You'll Enjoy