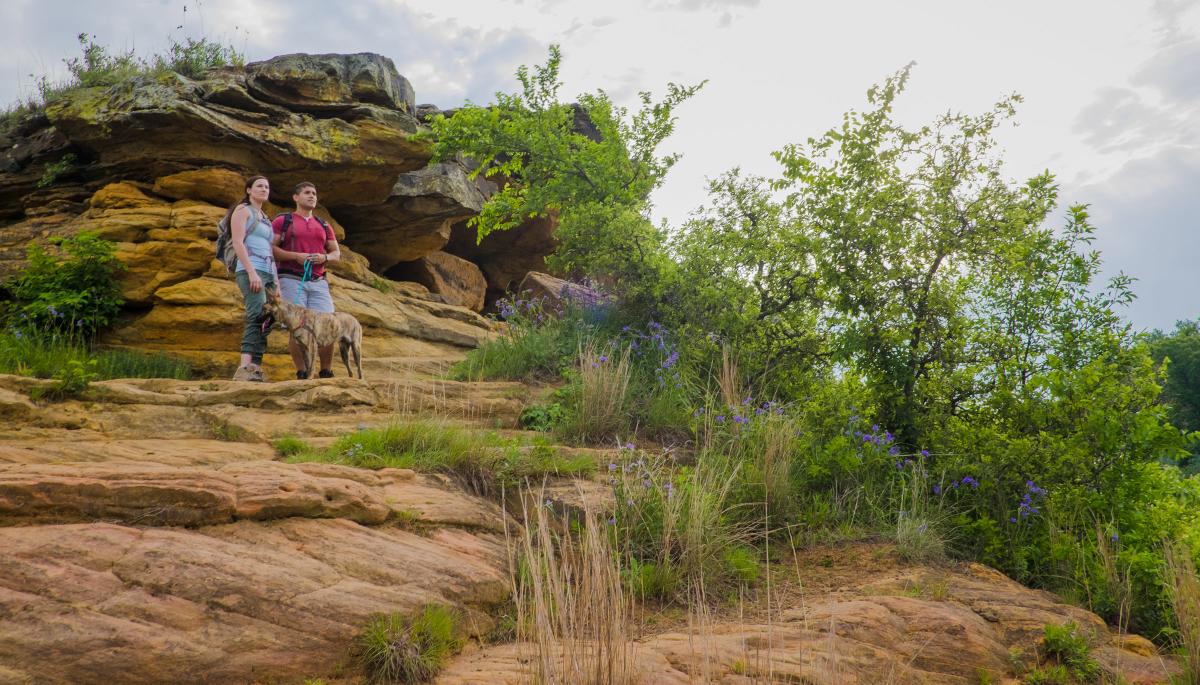 Photography from Kansas Tourism, at Kanopolis State Park
Stephen Garlow is a lifelong outdoors person and an avid hiker. "I've never had any trouble finding a place to hike," he says of the network of Kansas trails. "There is beauty everywhere."
Family camping trips and Boy Scouts instilled a sense of preparedness, so it's no surprise that a water bottle and first aid kit top his list. "Better safe than sorry," he notes. He adds that a good trail knife—Garlow uses a Swiss Army model—comes in handy for many tasks, such as opening cans or bottles, cutting bandage wraps for first-aid emergencies or simply slicing up a snack during a trailside break.
With many years and many miles of hiking behind him, Garlow suggests adding a few other items. "Cascading tracking poles give me more stability and more efficiency," he says.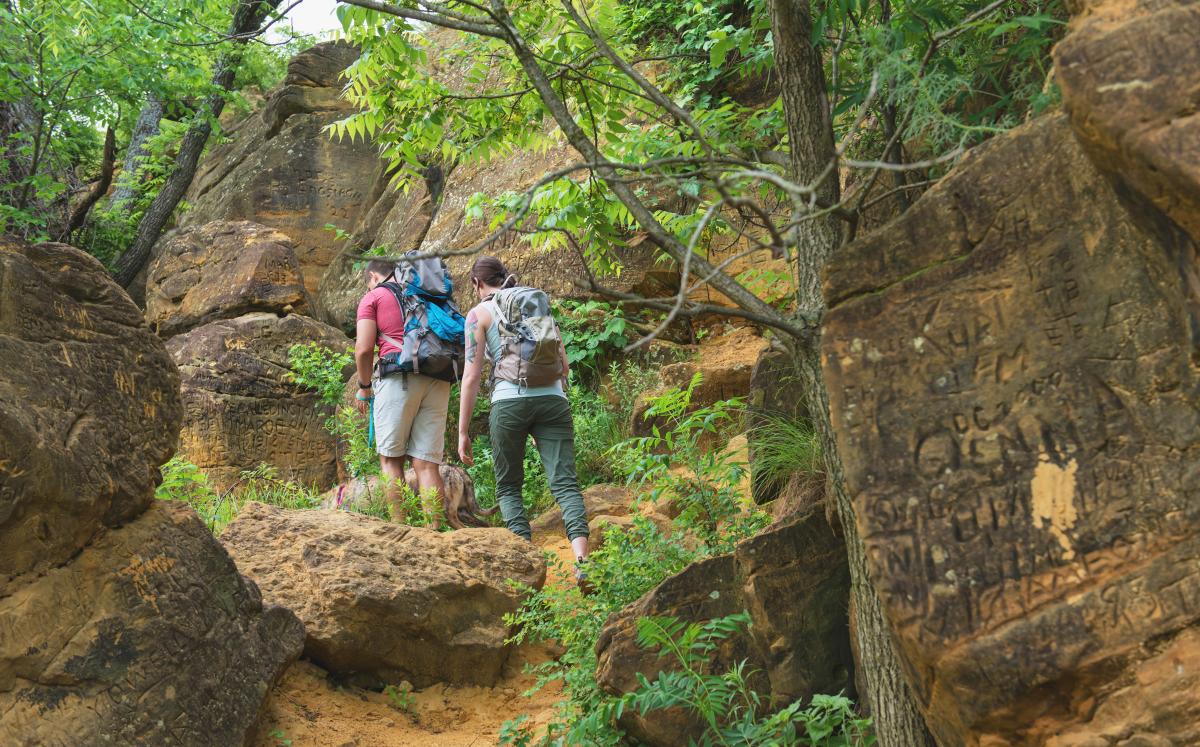 Though Kansas is not mountainous, Garlow says he has benefited from using tracking poles on the rugged Kansas trails at Elk City State Park and Kanopolis State Park, and also found them helpful when wandering the Tallgrass Prairie National Preserve. With a pole, Garlow says, "Your energy is 25 percent more efficient, particularly going uphill." And going downhill, he adds, "it gives me another balance point, and they're particularly good in mud or snow."
Steve's Hiking Tips & Gear List
When you're hiking, it is important to have a pair of boots that fit you well, are comfortable, and have good traction.
 
Water is the first thing on the list, no matter how far you plan to go. Don't leave the car without it.
 
A Swiss army knife is a multi-tool that comes in handy for anything from removing a sticker to slicing an apple.
 
A hat with a broad brim will keep the sun off your ears and neck. A vent at the crown improves circulation. A chin strap lets you take it off without leaving it behind!
 
Poles or a hiking stick help you go farther and last longer because they make walking more efficient and aid balance.
 
A first aid kit can determine whether you continue a hike on a gorgeous day or turn around and limp home.
 
A compass and a map to keep you oriented.