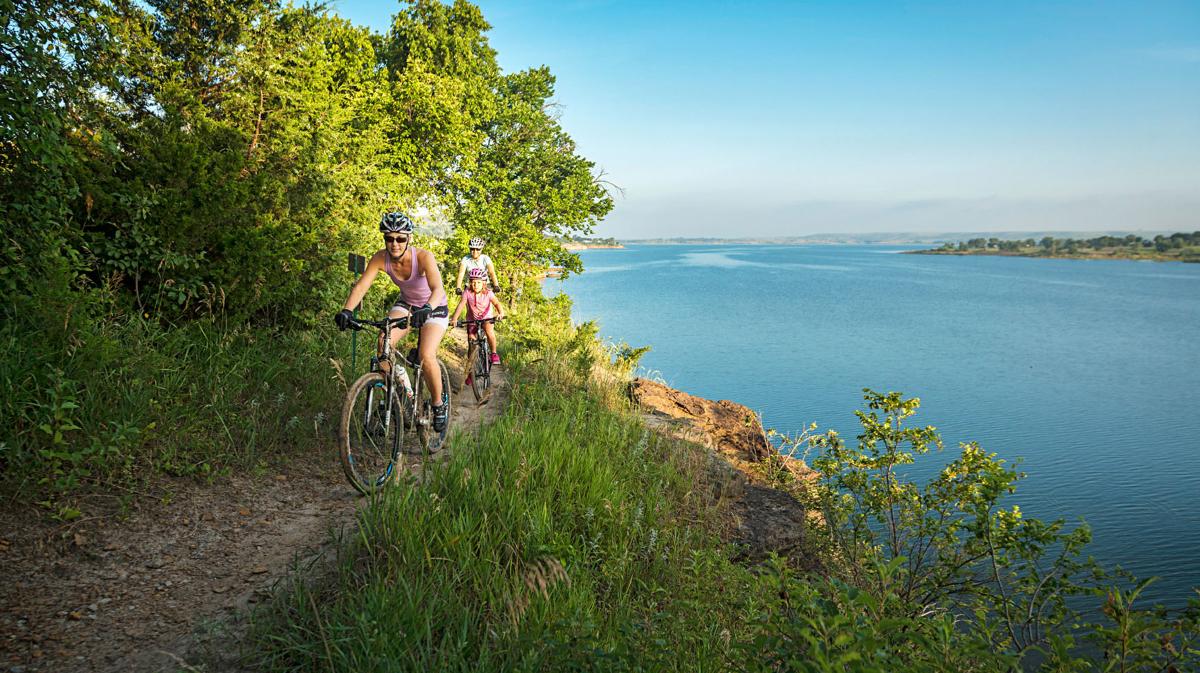 Photography provided by Kansas Tourism
 
Jonathan Groene is an experienced bike-packer who has biked the Continental Divide. He also savors adventures closer to his home, such as biking the width of Kansas, riding through the Flint Hills for days at a time, or circumnavigating the rough and tumble 37-mile circumference of Clinton Lake in a day.
"We need to break through the idea that adventure has to be in a mountainous area or look exotic," he advises. "It's just limited to a person's imagination."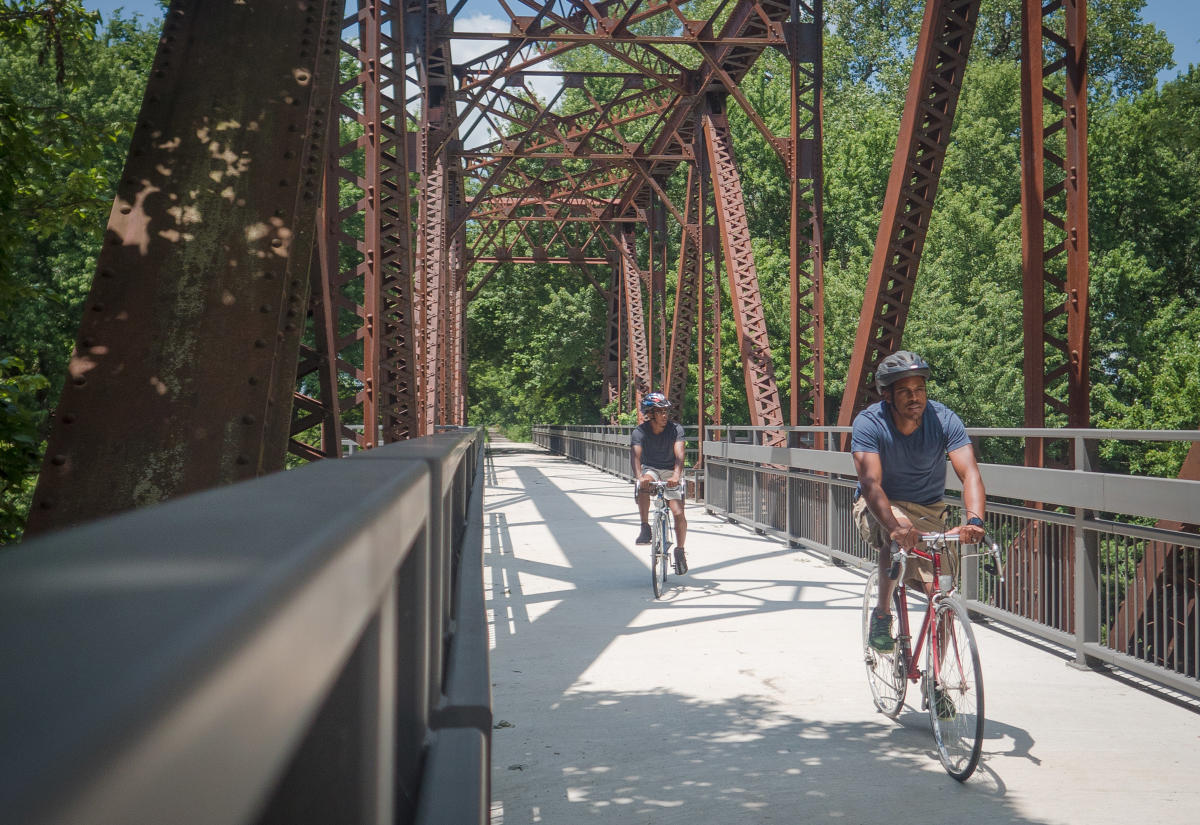 When it comes to gear, Groene says take what you need to make your adventure a success—and success depends on how you define it. "Don't drag along 100 pounds of gear if you're not going to use all 100 pounds. Alternatively, if you really want hot coffee in the morning, take what you need."
Jonathan's Biking Tips & Gear List
An air pad, in this case a SeaToSummit, can mean a more comfortable night's sleep.
 
Chamois Butt'r keeps your rear from chafing. You either tough it out or use something like this to keep the friction down. Why tough it?
 
The spot tracker helps people locate you. It also has an SOS button. For competitive racing, the spot tracker also validates that you completed the course.
 
Tire repair tools include a stem remover, sealant to stop most punctures short of a major gash, plus a tire pump and pressure gauge. Use the three-way Allen wrench to change the brake pads, as this bike has disc brakes.
 
The choice of bike depends on what you want to do. A second-hand, single speed can provide an enjoyable day of pedaling. If you're going on gravel roads or long distances, you'll need heavier tires and wheels and a bike with a sturdier frame.
 
The importance of a quality helmet cannot be overstated. You can get high quality at a good price, so don't simply buy the cheapest one.
 
A frame bag carries the things you need most often, especially a water bladder, which is an absolute essential. But don't fill the frame bag so full it rubs when you're peddling.
 
Wear a bike hat under the helmet. It keeps your head warm and provides some shade under the helmet.