For many families, the holidays mean spending time with loved ones, forming tradition and memories.
Often, those traditions involve food, and for a number of families with Hispanic heritage, that includes tamales. These gatherings, known as Tamaladas, allow families to cook the labor-intensive tamale. Recipes are passed down through generations, but typically the heart of the dish is a bit of seasoned meat—pork or beef—surrounded by masa, which is a corn, lard and spice mixture. The mixture is carefully wrapped in a cornhusk and steamed.
For Augustine Gonzales of Monica's Mexican Food Truck in Wichita, this practice is one he remembers fondly from his childhood.
"Everyone gathers and comes from all over," Gonzales says. "They love tamales and that's what they want to do—they build the tamales."
Monica's has gained a cult following in Wichita for its tamales. Serving in the area for the past two years, Monica's offers both red and green tamales. Gonzales says customers prefer the spicier green tamales.
"Tamales have been a tradition for a long time," Gonzales says. "Just the way you prep it makes them special. It's all in the flavor."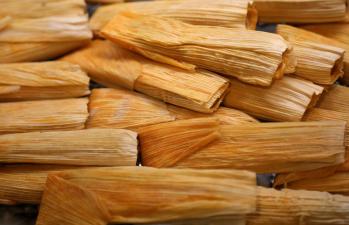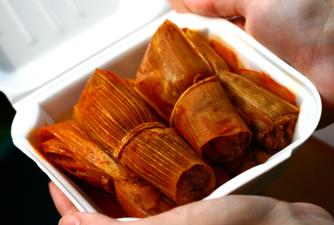 Food Happenings
Share Our Food: A Tasting & Dining Event
Nov. 16, Mid-America All Indian Center, Wichita
Experience authentic American Indian dishes from across the country. What better way to learn the history and culture behind the food than to taste it first-hand? This event has a limited number of tickets, but it is sure to delight and inspire foodies and cultural enthusiasts. All proceeds benefit the education center. theindiancenter.org
Gingerbread Festival & Auction
Taking place Dec. 8, Lawrence's 23rd annual Gingerbread Festival invites visitors to enjoy holiday food and festivities in support of Big Brothers Big Sisters. Be sure to browse the intricately decorated gingerbread houses before the auction. gingerbreadauction.com