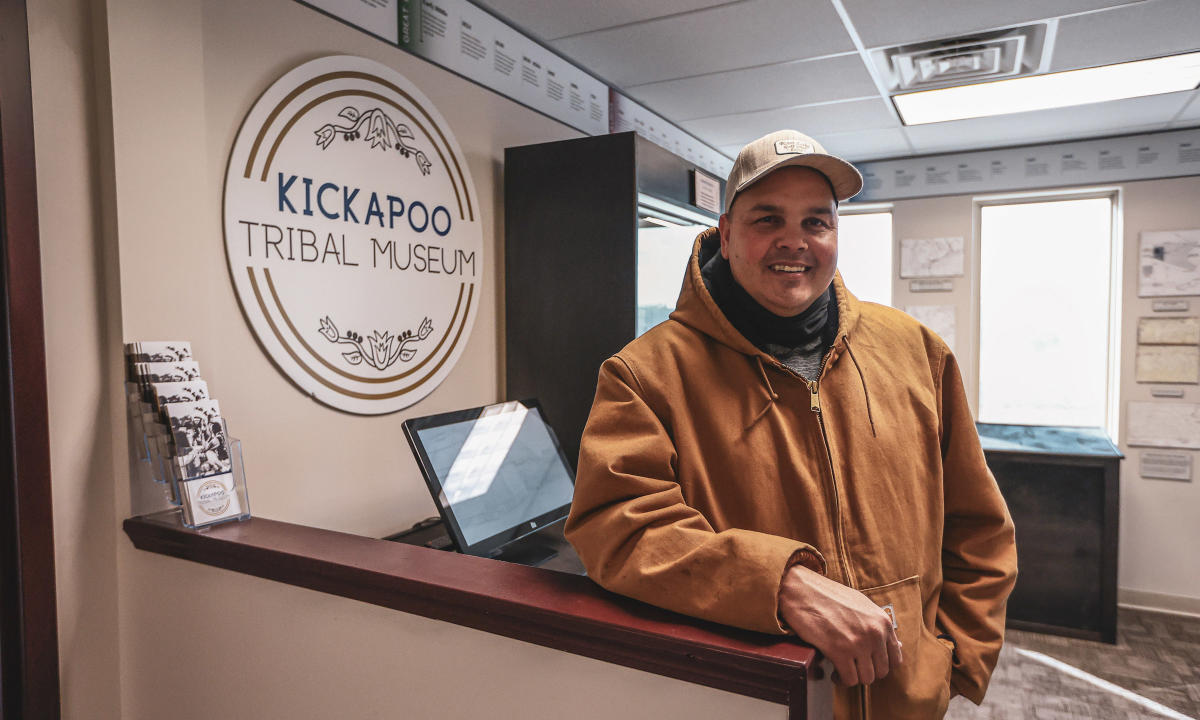 Photography by Ryan Coody (ᏣᎳᎩ ᎠᏰᎵ/ Cherokee Nation)
KANSAS! (KM): How are you involved with the museum?
Lester Randall (LR): As chairman of the Kickapoo Tribe in Kansas (Kiikaapoi), I worked diligently with the federal government and with the University of Kansas Center for Public Partnerships and Research (UKCPPR) to procure funding so that we could invest in obtaining artifacts and gaining stories of our rich history. I wanted to listen to our people and highlight their stories and history. I worked on this for several years, and in 2019 our museum (Kickapoo Tribal Museum) was established.
KM: What's the difference between being a museum about Native American cultures and being a museum of Native American cultures?
LR: Being "of it" is to honor the Kickapoo history, culture, traditions and livelihoods and to celebrate our people of the past and today. Together we will educate each other, celebrate our strengths and values and educate our future tribal leaders.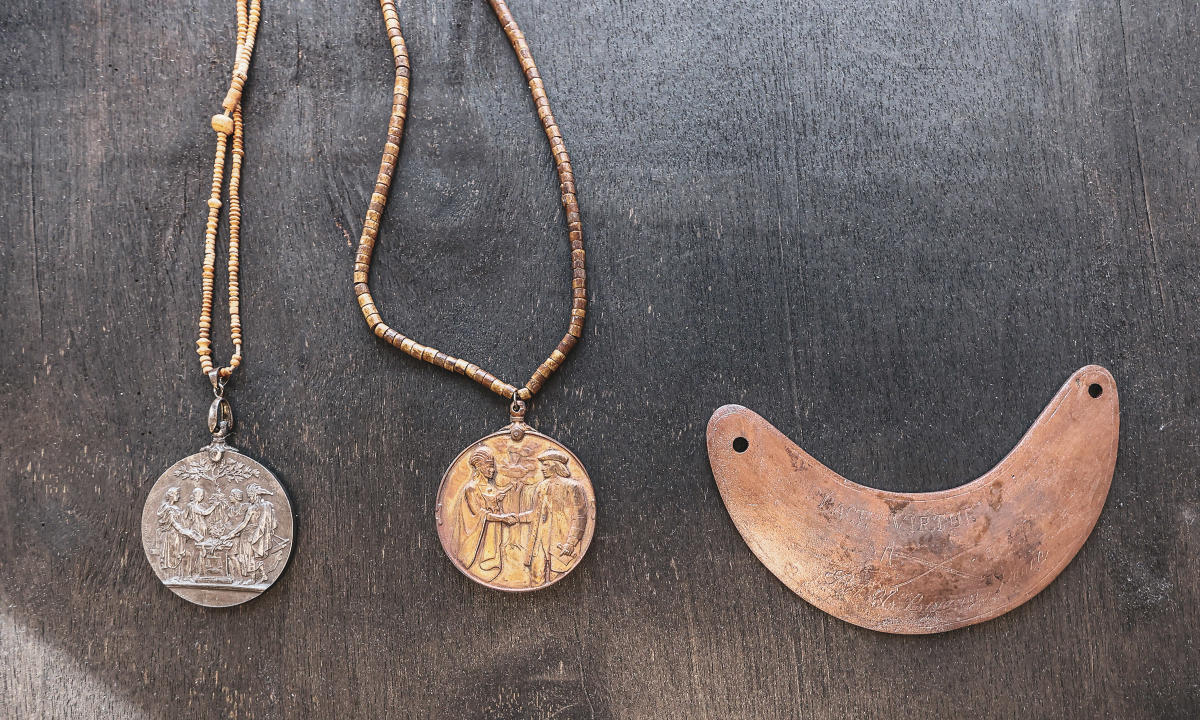 KM: How do you curate the museum and ensure artifacts remain authentic and tell the true story of Native American peoples?
LR: We received many of the artifacts directly from descendants of the Kickapoo Tribe in Kansas. We listened to them tell stories of their families, how they lived on this land, and the important practices of their religions and traditions.
KM: How are Native American perspectives included throughout your museum?
LR: With each feature and exhibit, we spoke to as many tribal members as possible to gain a full picture of what these artifacts, photographs and exhibits have meant to our people. From our tribal elders to our youth, the artifacts in the museum are different but have just as precious and important meanings.
KM: What is repatriation and why is it crucial for Native American cultures? 
LR: Repatriation is the process by which important artifacts and symbols are returned to their true owner or place of origin. It is crucial that we have these artifacts repatriated, as our tribal members are the only ones who understand the true and important significance of each item. Further, many of these items were obtained by grave robbing. While [that] is a depraved act of violation, it [repatriation] may create some closure for family members who had these artifacts buried alongside their loved ones.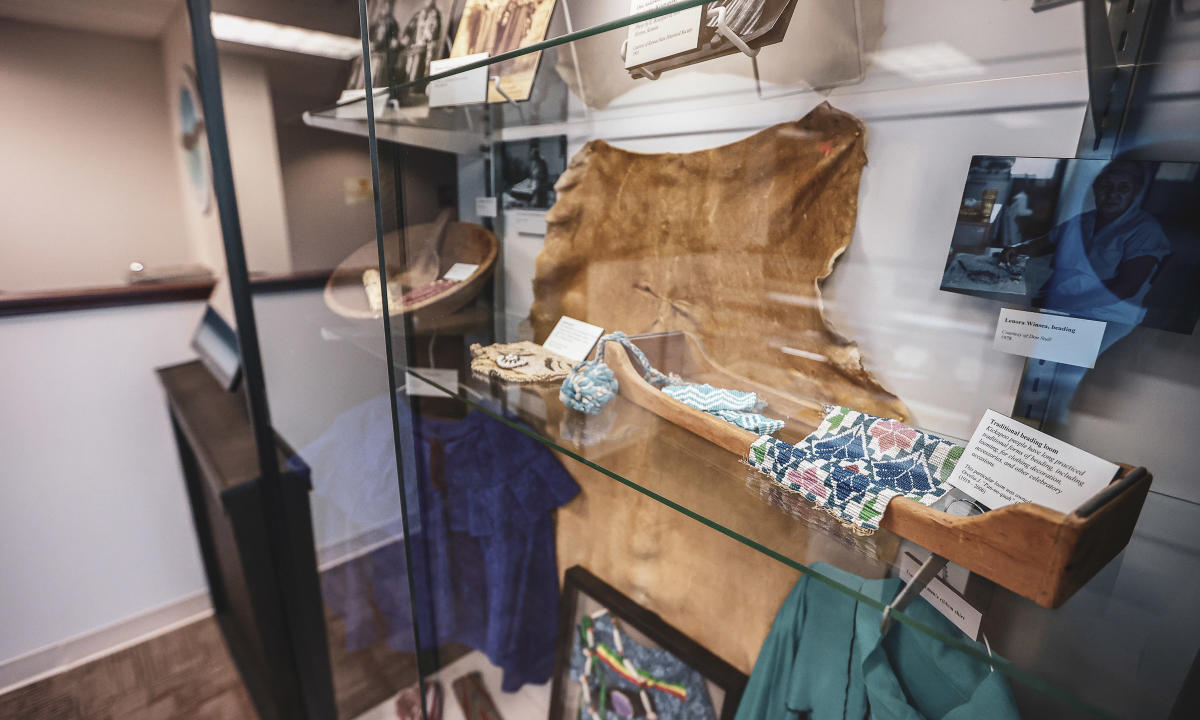 KM: Why was it important for the Kickapoo Tribe to open a museum?
LR: We felt it was important to open the Kickapoo Tribal Museum on the Kickapoo Reservation as a way to highlight and celebrate all that make up our culture. By educating each other, the community and our visitors, we honor the past and take pride in our shared history. 
KM: What do you hope people leave with when they visit your museum?
LR: We are a proud people. The museum is built on the belief that tribal histories should be told by tribal nations in our own words and in our own ways. The story of our people is built on the triumphs of our ancestors and the resilience of our people.
More Articles You'll Enjoy