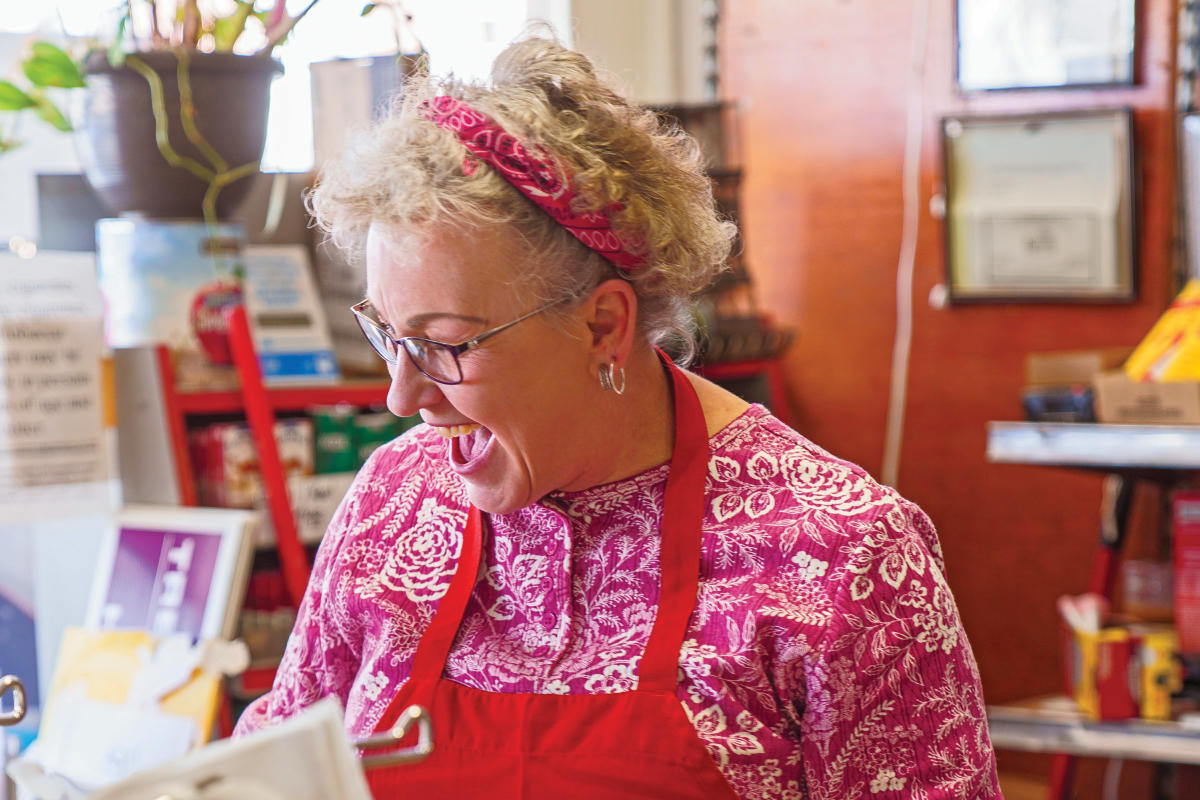 Old-time, independent grocery stores are often an anchor of the neighborhoods and communities they serve. In Cuba, for example, the Cuba Cash Store has sold food staples and other goods to the small community's residents for more than 140 years.
Owner Cherie Cardi's connections to the store and the town run deep.
"Both my parents were born here, and I was raised here as a kid," she says. "I'm related to a very large part of the community."
Cardi bought the store in October 2016 from the previous owners, who retired after running the business for 30 years. They had bought the store from Cardi's relatives, who ran it for decades as well.
Cardi knew the responsibility she was taking on when she bought the store in the town of some 150 residents.
"I felt if we had to close the store, we would close the town," she says, describing the store's role as a business and community center. "The boys have coffee here in the morning; people come in here for lunch all the time. I plan on putting in more tables and chairs because people come in and sit here to eat and escape the weather when it is hot or cold. A couple of days a week, I cook up something warm, such as beef and noodles and brisket so that people can have a warm lunch."
As a business owner and caretaker of the historic store, Cardi says she keeps the atmosphere much as it always has been. The limestone building's wooden floor leads to the meat counter, where the commercial slicer and grinder still operate after decades of use. Regulars rave about the specialty sandwiches and wide variety of deli meats and cheeses. There is no scanner for the checkout; everything is registered by hand. The coolers and aisles are in the same place, and the historic floors have been the same for 14 decades.
"I wouldn't change anything, because that is part of what this store is about," Cardi says.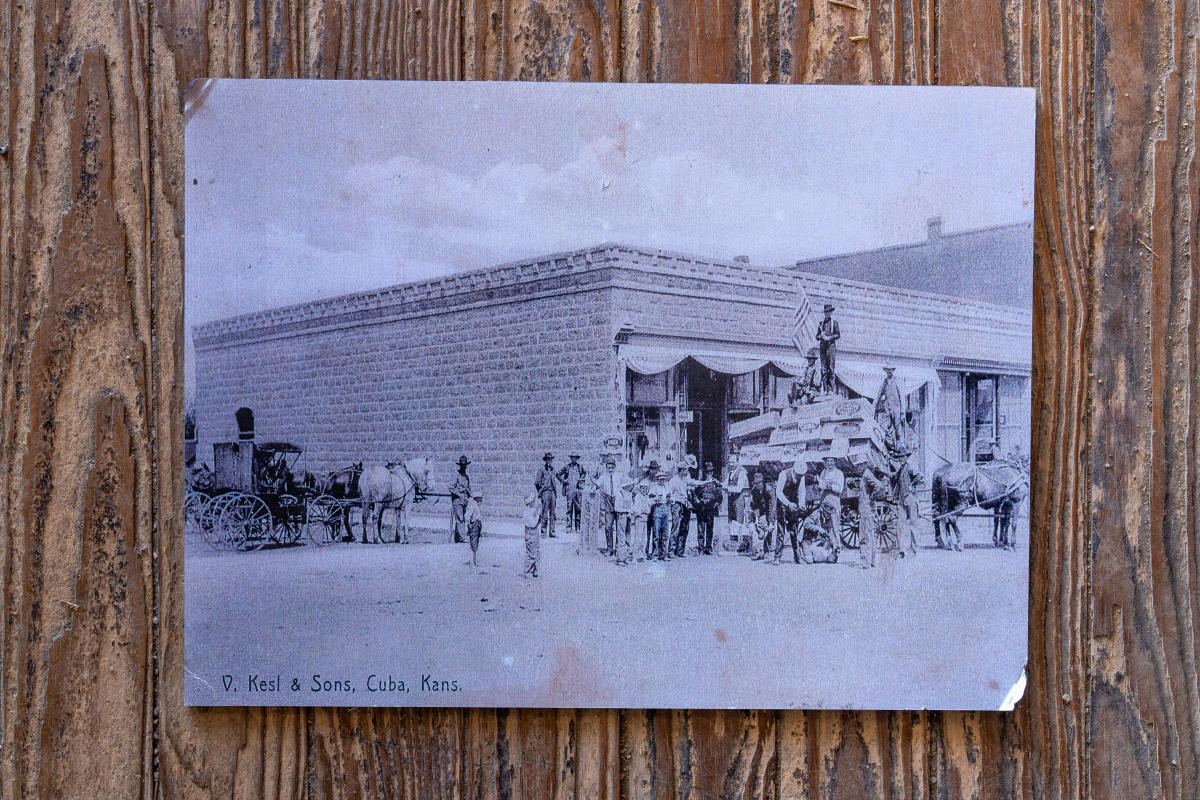 As much as the store has been successful, Cardi says her business and small ones like hers are always fighting to survive—and that's a struggle that can be won or lost depending on a community's support.
"People do need to support and shop local," Cardi says. "Without local businesses, there is less support for the community and the town. It's not just grocers, it's florists, boutiques and gas stations. If we lose these community shops, then it is almost impossible to bring them back. Then we're going to lose younger residents, and it will be harder to bring in people from the next generation. We need to support each other to keep each other going."
Cuba Cash Store | 785.729.3632
Old Riverton Store
Riverton
A pressed-metal ceiling, a gas-fired stove, an antique scale for weighing meat, and an old-fashioned Coca-Cola cooler filled with glass soda bottles all reflect the nostalgic appeal of the Old Riverton Store on historic Route 66.
First opened as the Williams' Store in 1925, just one year before U.S. 66 came through the town as the first cross-country highway, the business stocked groceries and general merchandise. In continuous operation since then, Old Riverton Store is considered one of the most authentic stops on the entire historic route that spans eight states.
The store remains much as it did nearly 100 years ago, with penny candy, chocolate bars, and other grocery items lining long wooden shelves. Also stocked are flowers, handcrafted gift items, and, of course, Route 66 memorabilia.
eislerbros.com  |  620.848.3330
Smith's Market
Hutchinson
Smith's Market, opened by Henry Smith as a produce market in 1933, retains its original wood floors, tin ceilings and period lighting inside a historic brick building in Hutchinson. Quality fruit still draws customers, along with nostalgic toys, old-fashioned candies, specialty foods, and more than 100 varieties of nuts and trail mixes.
"I like to describe our store as stepping back in time," owner Chris Barnes says, "a shopping experience like no other."
smithsmarketks.com  |  620.662.6761
Mildred Store
Mildred
In the same building where Charlie Brown's Grocery operated for nearly 100 years, the Mildred Store stocks staple grocery items, deli sandwiches, old-fashioned candy, and glass-bottled pop in a nostalgic atmosphere. The owners also host family entertainment in a music venue behind the store and provide a RV park for visitors.
themildredstore.com  |  620.439.5424
More Articles You'll Enjoy