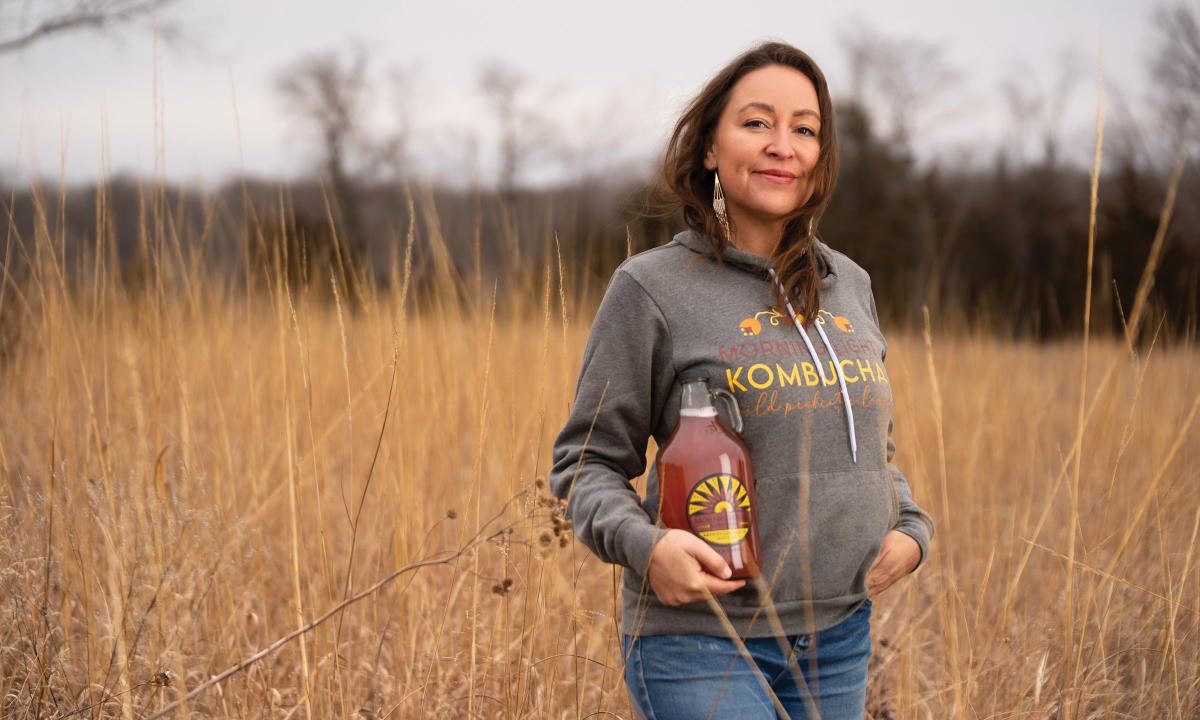 Photography by Nick Krug
It's about taking care of yourself and your community. Melinda Williamson (mshkoteni bodwewadmi/Prairie Band Potawatomi Nation), the founder of Morning Light Kombucha, has built a business with that philosophy in mind. Williamson makes and sells kombucha, a fermented tea, flavored with fresh local produce and full of probiotics. Williamson's Hoyt-based company has grown out of important foundational values. She knew early on that she wanted a business that would make a difference, be sustainable, source locally, and give back to Native communities.
 
Williamson says, "The day I decided to start a business I didn't know what I was going to do; I just knew that whatever I was going to do, I wanted to make a difference in other people's lives." For Williamson, this could be done by sharing kombucha. Williamson has found that kombucha and other probiotics, beneficial bacterias and yeasts from fermented foods, have helped her manage symptoms of an autoimmune disease for over 10 years. Probiotics are now being studied for their potential to reduce inflammation and boost the immune system and energy levels. As scientific studies continue, Williamson says, "It's really cool to hear those [success] stories and talk to people it's helping."
 
As her business has grown, Williamson has managed to hold on to her values of sustainability. She makes a conscious effort to reduce her impact by using compostable gloves and infinitely recyclable aluminum cans. "Since I was young, my mom, parents and family, always instilled the importance of taking care of our Earth and making sure that we're doing our part," she says, adding, "As I got older, it was just my lifestyle, and it was how I raised my daughter."

As part of maintaining a sustainable business, Williamson regularly works with 10 regenerative farms in Kansas—farms who've made commitments to low environmental impact or net-positive farming. She says, "The most important thing we're looking for when we partner up is how they are running their farm. We go out and visit, and we have close relationships with them." Sourcing from multiple farms means extended gathering times for ingredients like strawberries, but it also means working with variations in produce due to changes in soil types, plant varieties, and other growing conditions that make each batch of kombucha a little different. "We don't always have this perfectly consistent product that you get off the shelf," she explains, "[but] I think our customers really enjoy the uniqueness of every flavor."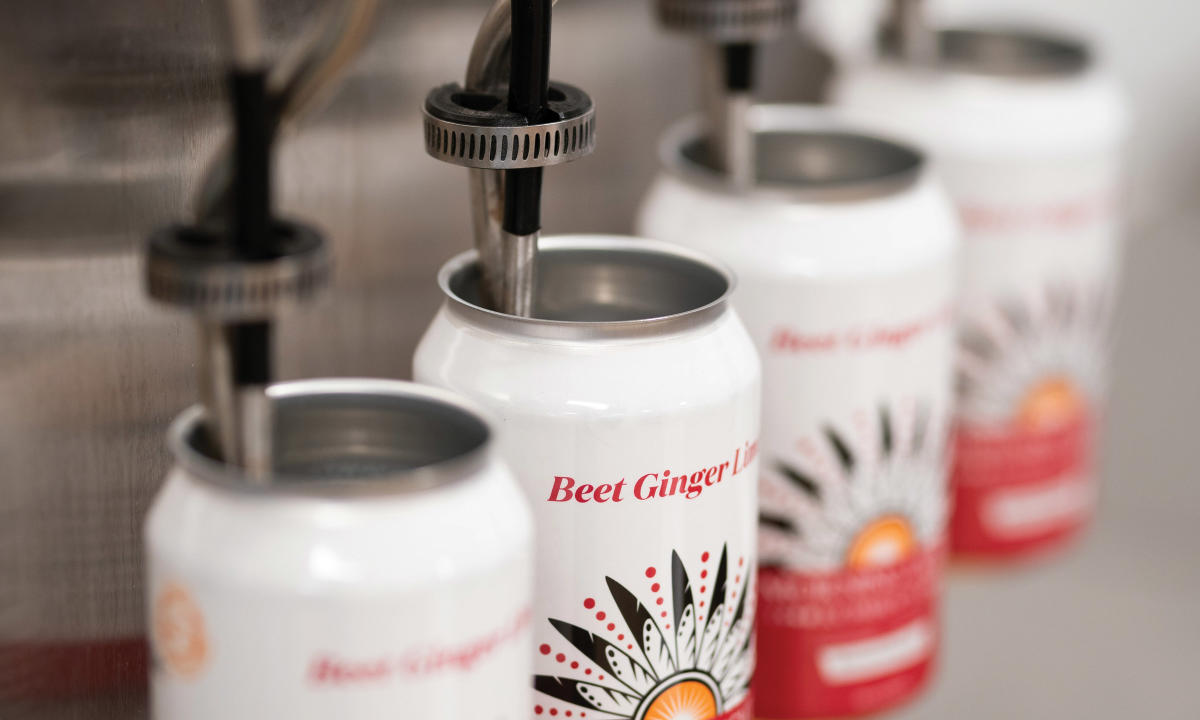 Central to every batch of Morning Light Kombucha is a blend of green and black tea from Teatulia. "It took us a while to find a tea company that we felt really aligned with our values, and they were incredible," says Williamson. When she needs ingredients that cannot be sourced locally, Williamson still works to remain sustainable and true to her brand. Teatulia's tea gardens use regenerative and organic farming practices like planting neem trees for shade and pest control. The company has even started the Kazi Shahid Foundation to support Bangladeshi women through enterprise. "The work that they do there is really helping the community," she says.
 
Williamson's own work gives back to Native American communities, starting with her own. Even as her business grows, she continues to work for the Potawatomi Nation Language and Cultural Department. "I continue to work for the language department because the work we do is so important for our people and our community. Having the opportunity to learn and teach language has been a blessing for me and my family, and it is hard to walk away from," Williamson says. In addition to the work in her community, 10% of her sales go to support Native American organizations and community efforts. "We have donated to several different organizations, including Native American rights fund, Native Women Lead, our local boys and girls club," she says. "We've sponsored several different youth sports teams; we've donated money to the Standing Rock Sioux tribe and the National Native American Boarding School Healing Coalition just to name a few. Eventually as we grow, what I really want to do is start partnering up with Native farmers, and as we get into more Native-owned businesses across the US, I would love to partner up with someone from their community," she says. Williamson is already working with her local Native community to grow and forage ingredients for small batches of kombucha that celebrate the flavors of Kansas' native plants like mulberries, chokecherries, sumac, and pawpaws. "Our goal for the future is to eventually create signature flavors that include [Native American] traditional foods for small batches," Williamson says, "because we're already doing that here, and it's a real treat for people."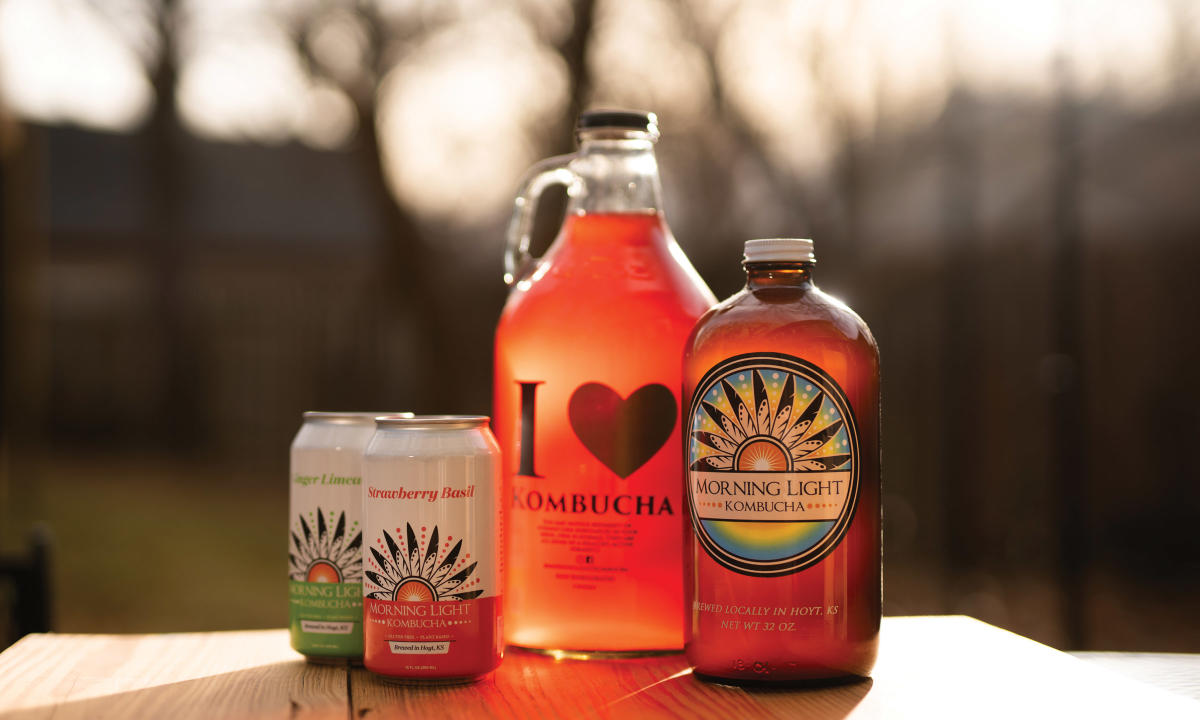 Morning Light Kombucha is on tap in 17 retailers across eastern Kansas and now offers shipping following the launch of a canned kombucha line. Williamson says it only takes 4 to 8 ounces of kombucha a day to start seeing natural health benefits, and there are multiple ways to enjoy the taste. "Sometimes it just kind of grows on you, [and] sometimes you can make it more palatable by throwing it into a smoothie or something really simple [like orange juice]," she says.
 
Williamson hopes that more Kansans will start to enjoy the taste and benefits of kombucha. For her, it's had a tremendous impact on her health and has allowed her to have a tremendous impact on her community.