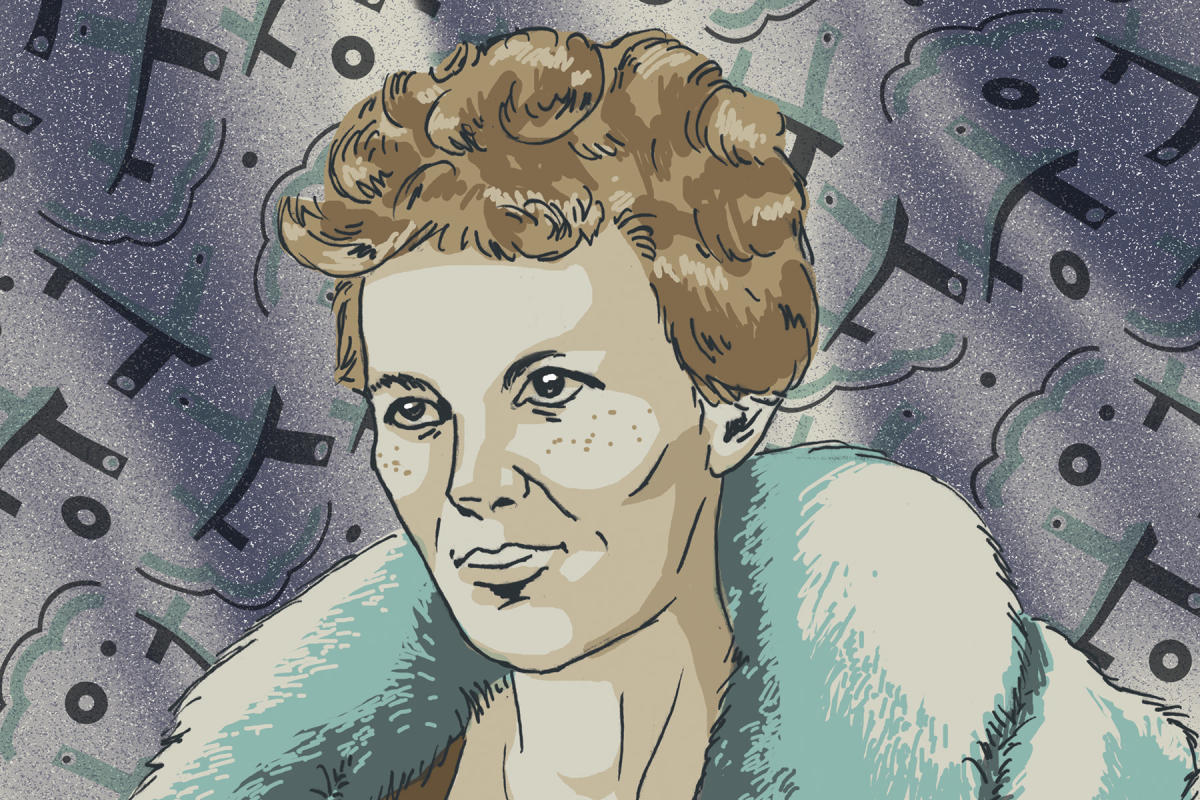 Regaled as the "Queen of the Air" during her lifetime and celebrated to this day as Kansas' most famous pilot, Amelia Earhart will always be remembered for her career as an aviation pioneer. But the same fearless spirit that propelled her life as a pilot also drove her to become one of the nation's first 20th-century celebrity brands. Earhart the innovative entrepreneur is as equally fascinating as Earhart the aviation explorer.
In the beginning, however, the girl who grew up at her grandparents' home in Atchison wanted to be neither. Her first dream was to become a doctor. In 1917, while in Toronto, she received training from the Red Cross and served at the Spadina Military Hospital. This work led her to contract pneumonia and maxillary sinusitis, leaving her with a scar and small drainage tube on her cheek. After working as a nurse, her studies at Columbia University were put aside when she had to help her family in California. It was there, in 1921, that she purchased her first plane, a Kinnear Airster that she named The Canary. Both her dreams of studying medicine and her aviation hobby were dealt a blow after she made a bad investment in a friend's gypsum mine and lost her inheritance from her grandmother. But she was able to continue flying with income from a variety of odd jobs including work as a gravel truck driver, a stenographer, a telephone operator, and a photographer.
Earhart's celebrity status began in 1928 when she became the first female to complete a transatlantic flight as a passenger aboard the Friendship with co-pilots Wilmer "Bill" Stultz and Louis "Slim" Gordon. After this accomplishment, Earhart published her first book and traveled the country, giving lectures and accumulating product endorsements. Most of the brands she represented were aviation-related, such as Mobil Oil, Pratt & Whitney aircraft and Hornet engines. But she was also paid to endorse Longines timepieces, Horlick malted milk tablets, Beech-Nut gum and even Lucky Strike cigarettes, whose ads proclaimed that Earhart smoked to relieve stress through that first flight. The endorsement conflicted with Earhart's non-smoking, squeaky-clean image, and she eventually donated the Lucky Strike proceeds to Admiral Richard E. Byrd's second Antarctic expedition.
After Earhart's solo flight across the Atlantic in 1932, her celebrity grew. She began to use her status to explore some of her personal interests. Because she had been used to having a limited income and had always been affected by the lack of sensible clothes for female pilots, Earhart had long made her own clothing. Now, she could expand on that talent. Tall and slender, she cut a stylish figure that defied stereotypes, and she would carry that personal flair into the fashion world. She created a "Hat of the Month" program to help fund the "Ninety-Niners," the women's piloting organization that she founded, and she also designed jumpsuits and flying suits for other female pilots.
In 1933, encouraged by designer Elsa Schiaparelli, Earhart created a clothing line that was eventually sold nationwide in department stores such as Macy's. Earhart's designs featured 25 outfits, dresses, skirts, and pants, which were sold as "separates," instead of the typical one-piece dresses. Earhart also featured blouses with longer shirttails, loose slacks with pockets and zippers, washable fabrics such as parachute silk, and even textiles from airplane wings decorated with propeller-shaped buttons and tags. Earhart's creations, priced between $25 and $55 per item, were tagged with her signature fashioned as contrail of a tiny plane. Earhart also sold patterns through Woman's Home Companion magazine. Though Earhart's clothing lines were short-lived, the Fashion Designers of America named Amelia Earhart one of the ten best-dressed women in America.
When Earhart's plane disappeared during a global flight attempt in 1937, she became forever associated with her piloting career. And while she certainly deserves her accolades in aviation, Earhart also embodied an innovative spirit that had already accomplished so much beyond one field and would have led to many other equally formidable accomplishments. Ad astra, Amelia.
More Articles You'll Enjoy