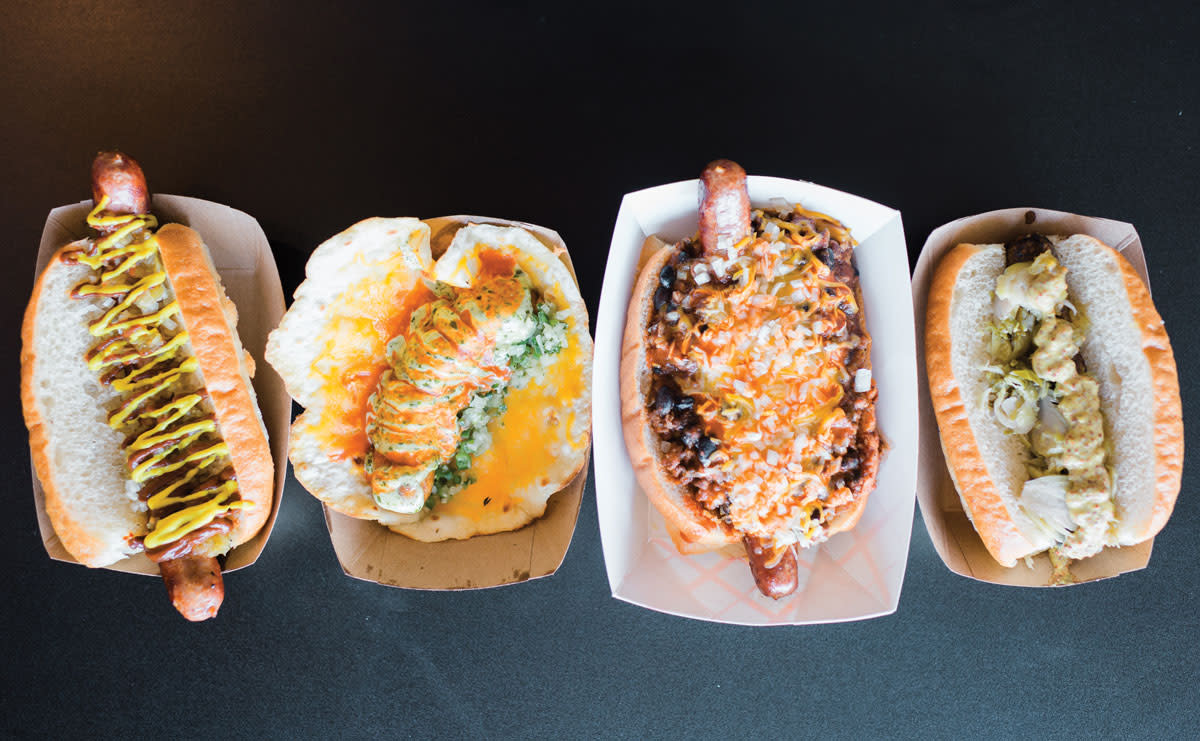 From Wiener Kitchen's Dave Derr and Jessica Rush, featured in the summer 2018 issue of KANSAS!.
 
INGREDIENTS
5 pounds pork shoulder (70% lean/30% fat), cubed and chilled
1 2/3 ounces kosher salt
1 tablespoon black pepper
1½ ounces minced garlic
1 cup ice water
10 to 12 feet of hog casings
 
INSTRUCTIONS
Toss chilled meat, fat, salt, pepper and garlic in a bowl.
Grind mixture through a fine grinder die into an electric mixer bowl over an ice bath.
Fit the mixer with a paddle and mix for about 1 minute, gradually adding water, until fully incorporated.
Sauté a small test patty and adjust seasonings if desired.
At this point, the mixture may be stored in bulk form, pattied, or stuffed into casings.
Grill, roast or sauté the sausage to an internal temperature of 165º.