Photography by Andrea Etzel & Lorraine Jackson (black and white images)
From the archives, this story was originally published in the summer of 1967. Some pieces of this article have been edited and updated.
From a lofty pedestal atop a hill just south of Hays, a monarch surveys his former domain. The vast expanse of the high plains stretches before the larger-than-life replica of a might buffalo bull. Carved from a 24-ton block of limestone, the majestic "Monarch of the Plains" stolidly contemplates a landscape no longer populated by thundering herds of the once indigenous American bison, popularly known as "buffalo."
The American bison in times past, roamed in vast herds over much of North America, especially on the great plains. Millions of the animals were slaughtered – for their meat, hides, and clearing the landscape.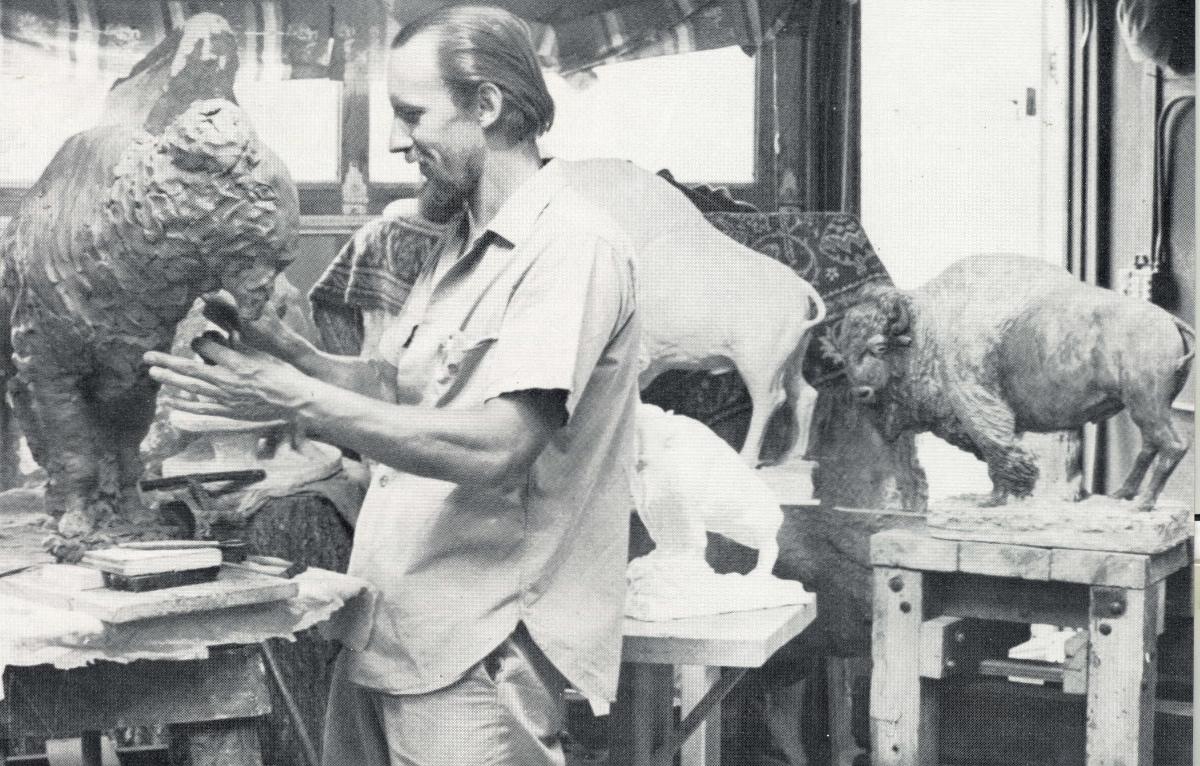 Before the middle of the 19th century, the bison was extinct east of the Mississippi. Pioneer migrations westward, the expansion of the fur trade, and the building of the Union Pacific Railway extended the slaughter until in 1900 there were but two wild herds, one in Yellowstone National Park and one of wood bison in Canada. The American Bison Society, founded in 1900, has been instrumental in the formation of national refuges in a number of states where the animals are protected.
A monument to an era, the recently completed statue was created by Peter Fritts Felton, Hays sculptor. It was commissioned by the Old Ft. Hays Historical Society (Fort Hays State Historic Site) and the Hays Chamber of Commerce in honor of the Hays Centennial to be celebrated this summer (1967). The huge block of limestone was brought to Hays by rail. A 30-ton portable crane was required to lift the stone onto its base and ready for Felton's chisel. At the edge of Old Ft. Hays grounds, alongside Hwy 40 bypass. Felton has worked for a year in the open, where passersby were free to stop and watch and talk. In that year he converted a 24-ton rock into an 18-ton buffalo. During a three-year planning period, the artist constructed many models and researched his subject thoroughly.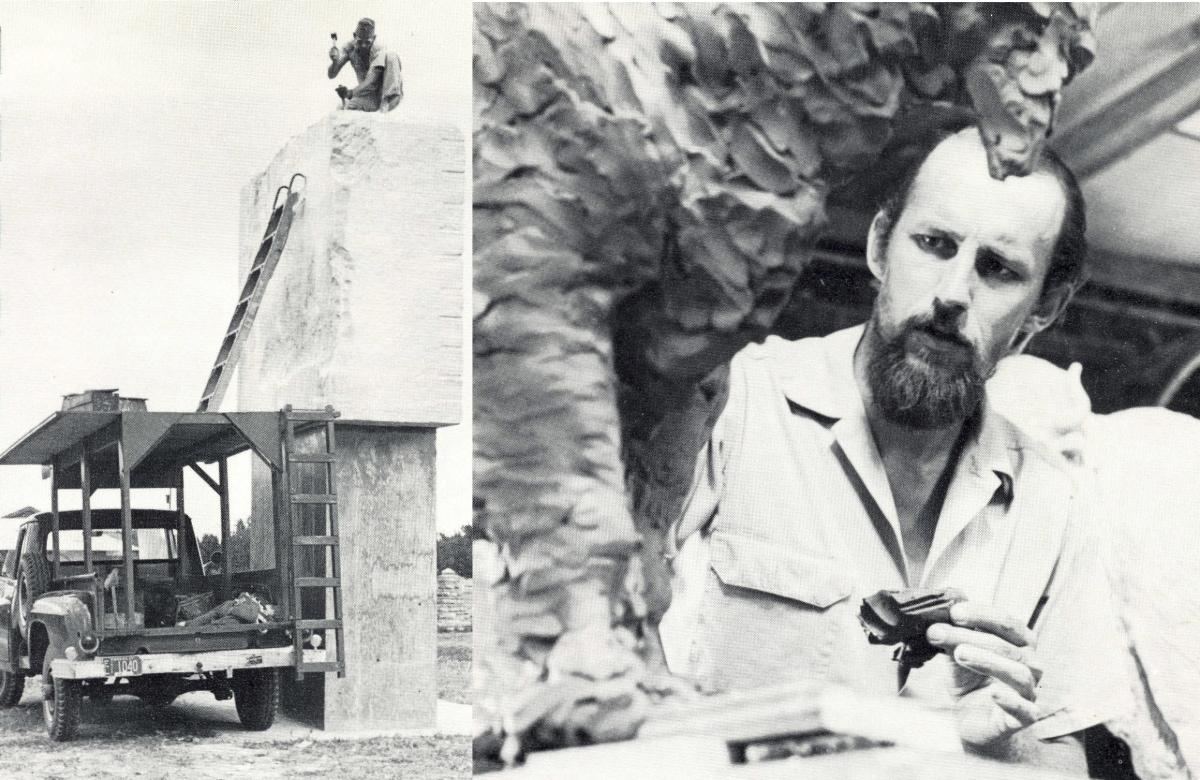 Authentic in every detail, from powerful shoulders to shaggy beard, the finished work looks very much at home and every inch a "monarch." On the four sides of the base, the sculptor has carved scenes, in relief, of Native hunting parties, the building of the railroad, and the short history of the buffalo. Acting as a model for the monumental sculpture was old "Wild Bill," a buffalo bull grazing peacefully in a nearby pasture with his herd of 15 cows and calves. The newest addition to the herd a fine bull calf is called "Fritts" in honor of the artist.