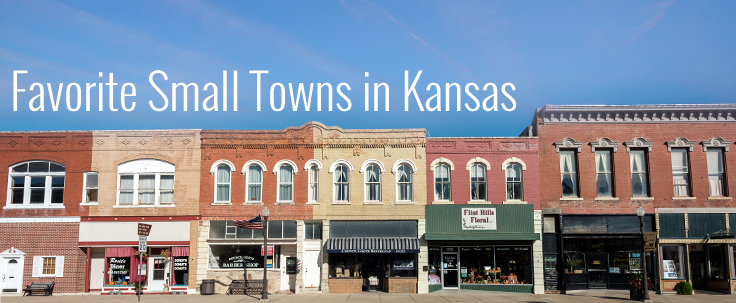 The votes are tallied, and we can now reveal your selections for the top small towns in our state. 
"Small towns are a big part of our state."
Atwood
Rawlins County, population 1,222
Home to the Rawlins County seat, Atwood sits along the Beaver Creek in northwest Kansas. A charming community, that offers entertaining events all year long. From the Atwood Early Rod to Fourth of July at Atwood Lake, or Smokin on the Beaver and the Christmas Light Parade, they're plenty of times to enjoy this small town in the High Plains.

Destinations - Lake Atwood, Jayhawk Theatre, Hayden Nature Trail & the Rawlins County Museum & Historical Society
Events - Smokin' on the Beaver in October
Eat like a local - Mojo Sticky Buns
Norton
Norton County, population 2,880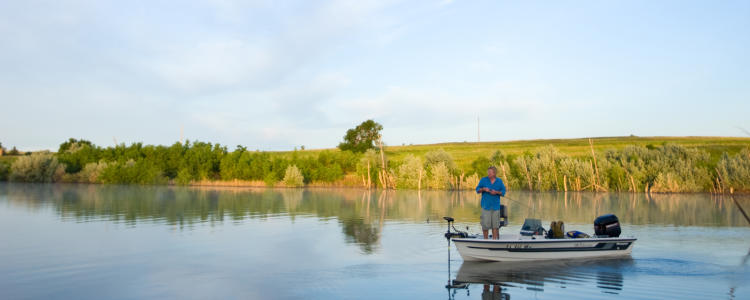 Norton is a popular destination for outdoor enthusiast, both hunters and adventurers alike. Known as the Pheasant Capital of Kansas, Norton offers prime hunting for upland game birds. It is also home to the Prairie Dog State Park - great for fishing, camping and, as the name suggests, viewing colonies of prairie dogs. 
Destinations - Prairie Dog State Park, They Also Ran Gallery, Stagecoach Station 15 & Norton Motor Cross Track.
Events - Portrait Hanging at the "They Also Ran Gallery" in January 2017.
Eat like a local - Bierocks at Pfonz's Grill
Lecompton
Douglas County, population 640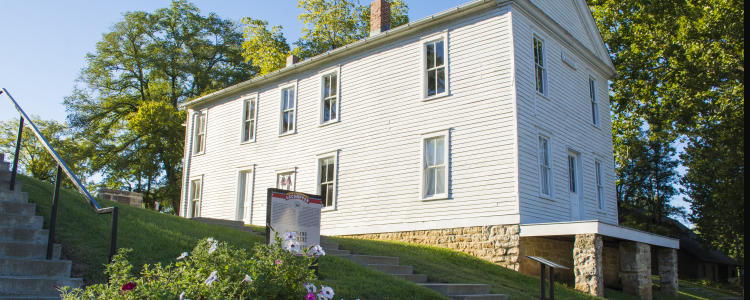 Lecompton may be the smallest of the bunch, but it packs quite a punch - especially for those interested in civil war history. Once the capitol of the Kansas Territory, Lecompton played a large role during the "Bleeding Kansas" era. Today, visitors can travel back to a time of uncertainty as they walk through the many historical sites in the community.
Destinations - Territorial Capitol Museum, Constitution Hall, the Democratic Headquarters. and Perry State Park. 
Events - Territorial Days (June)
Eat like a local - Gourmet cupcakes at Aunt Netter's Cafe
Council Grove
Morris County, population 2,105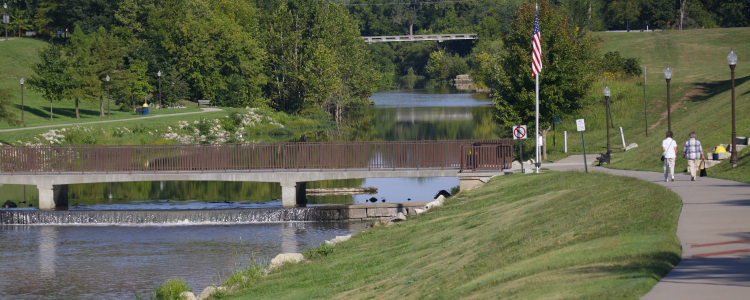 Nestled in the heart of the Flint Hills, Council Grove offers something for everyone. Rich pioneer and Native-American history, down-home cuisine and outdoor recreation. Council Grove also is home to the oldest continuously operating restaurant west of the Mississippi, the Hays House.  
Destinations - Kaw Mission State Historic Site, Last Ranch Store, Allegawaho, Hermitt's Cave & the Flint Hills National Scenic Byway
Events - Voices of the Wind People Pageant
Eat like a local - Fried chicken at the Hays House
Marysville
Marshall County, population 3,295
Simply picturesque. Settled not far from the Big Blue River, Marysville was the first home station on the Pony Express route west of St. Joseph, Missouri. You can still visit the original station today. All visitors should be on the look out for Marysville's famous black squirrels. They can be found best at the city park. 
Destinations - The Life Tile Murals, Pony Express Original Home Station No. 1, Marshall County Historic Courthouse Museum, Blue River Trail, & Alcove Spring
Events - Big Blue River Days, June
Eat like a local - Chuckwagon Platter at Wagon Wheel
More Stories You'll Enjoy