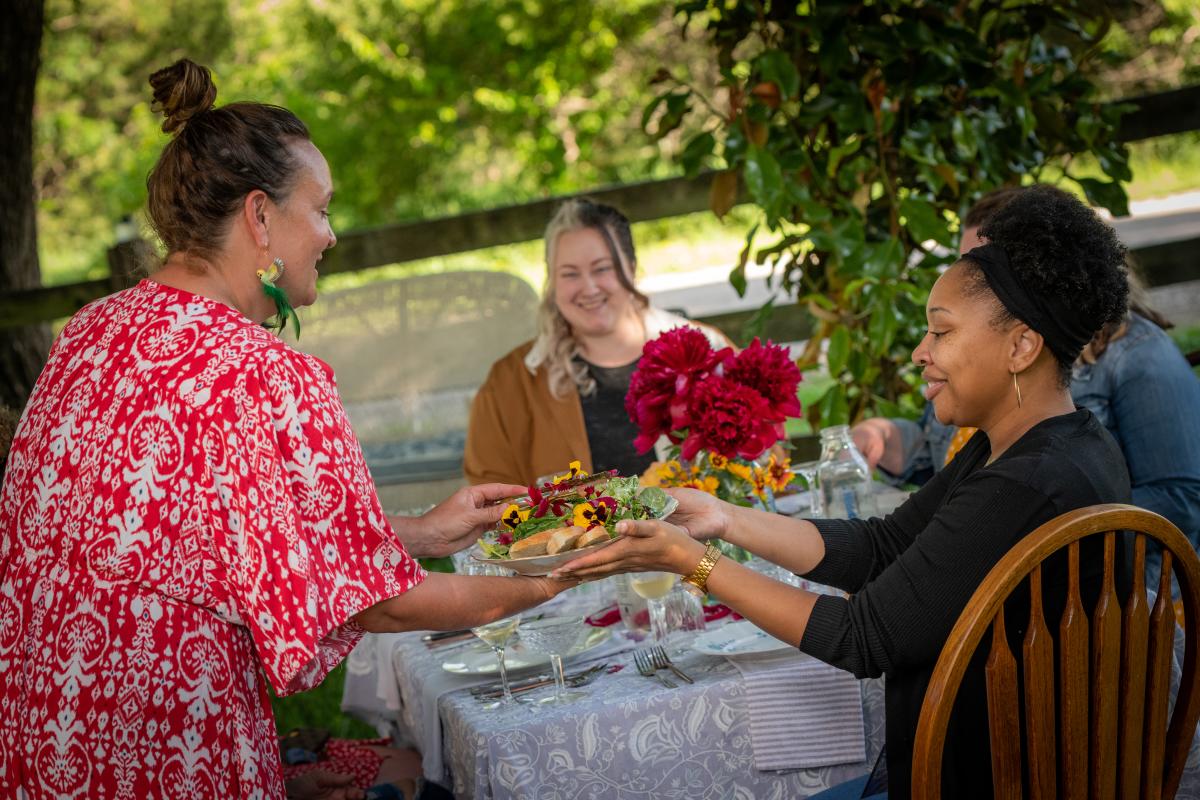 Photography by Michael Snell and Doug Stremel
 
The latest eating trend isn't a trend at all, but a traditional way of dining - and living - that has come full circle or never gone away. 
Nestled on a historic homestead, amid the walnut groves and the sounds of wildlife, sits Saltwell Farm Kitchen—a unique farm-to-table restaurant just 10 minutes northeast of Overbrook.
Upon entering the cozy establishment, customers are greeted by furry and human friends alike. Dogs, cats, chickens, guineas and goats roam the property and are likely to greet you with sweet, slobbery kisses or watchful and curious eyes from afar.
"Welcome to Saltwell!" Shantel Grace, co-owner of the homestead that includes the farm-to-table restaurant, calls from her front porch.
Rozz Petrozz, executive chef, co-owner, and Grace's partner, follows while raising two glasses of wine. "We're so happy you could make it."
Named after its salty wells built on the original 1856 McKinzie Farmstead, Saltwell offers a dining experience like no other, with a carefully curated eight-course meal that changes daily based on the availability of ingredients.
"When we first started coming up with how we were going to run this place, we knew that was going to be a big reason for our work out here. Honoring local farmers and the work they do is so special to us," Grace says.
Each table is set with linens featuring delicate designs and a variety of antique and second-hand heirlooms. Flowers, some picked from the yard, others grown by local flower farms such as Moon on the Meadow Farm, grace the tables while lights dangle from above.
"A lot of the antiques are from my mom," Petrozz explains.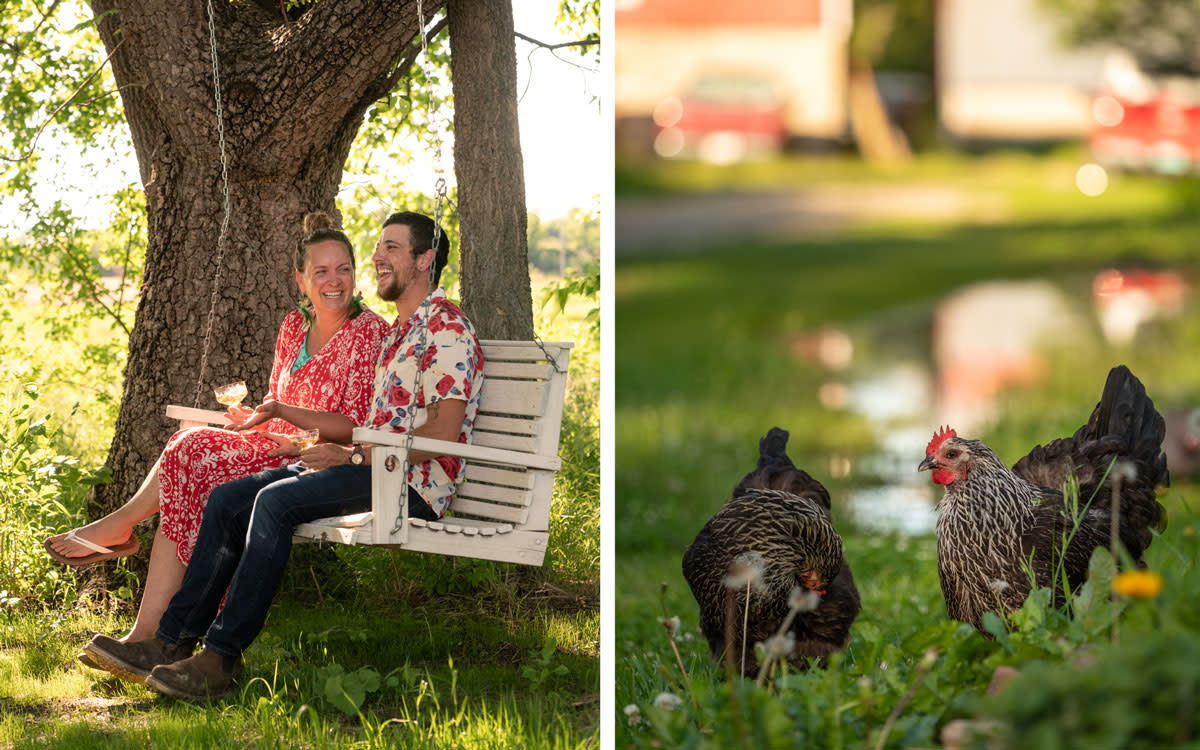 "Others are from thrift shops or were gifted to us. Some of the linens were even shower curtains, believe it or not," Grace replies.
When the two first happened upon the abandoned homestead, they were immediately captivated by the land's potential for charm and intimacy. And after fighting off a few locals (figuratively), the property was theirs—but it would require a lot of work.
"The land was what drew us in, though the house was in pretty rough shape. At one point we were sleeping on the floor in sleeping bags with no electricity," Grace recalls. "It was definitely an interesting experience, but one that was worth it."
Sheilah Tackett, manager of Saltwell, notes the two worked hard to get the restaurant up and running quickly.
"They really got to work fast. They had Wi-Fi within a month and were sleeping in tents at one point," Tackett says.
After a few months of construction and many late nights, Grace and Petrozz invited friends and family to test the new farm-to-table restaurant idea they had brewing.  
"They had started doing test runs with family and friends just to see how it would go," Tackett says. "It may not have been an official opening, but a soft opening and an exploration of how they could successfully run their new business."
After weeks of tests, Grace and Petrozz officially opened spring 2021 and were soon selling out tables weeks in advance. 
Open Fridays and Saturdays at 6:30 p.m., through reservation only, Saltwell follows a seasonal schedule. From May through October, visitors dine outdoors near the Potting Shed Bar. Mid-October through April, visitors can enjoy a candlelight dinner indoors near an antique wood-burning stove.
It's hard to believe this piece of land was anything other than Petrozz and Grace's dreamy farmstead escape. And while you won't find towering buildings or a steel chef's kitchen, as Grace likes to say, visitors will find a culinary escape that will have them wondering if they're enjoying a freshly foraged salad on a French countryside or in Kansas' backyard—perhaps a mix of both.
After dinner, as the sun sets and the crickets begin their nightly whistles, Petrozz and Grace chat with their guests, a tradition they started early on. The quiet nightfall is soon filled with laughter as the fire crackles.
"We really are so proud of our little spot," Grace says. "This is our home, and we're so honored to share it with others."
Saltwell is open year-round and offers an array of farm-to-table dinner and drink options for customers. To book an online reservation, visit saltwellfarmkitchen.com.