Get lost in a beautiful Kansas lake  - a lake where families and outdoor enthusiasts hit the water by boat, paddle or reel. In the summer issue, we featured five lakes around Kansas you should explore this summer - Clinton Lake, Lake Shawnee, Wilson Lake, Chase County Lake and Scott State Lake - but we decided we couldn't stop at only five. So, here are three additional lakes for you to add to your list. 

Hillsdale Lake
Located between Spring Hill and Paola, Hillsdale Lake is a quick drive south from the hustle and bustle of the Kansas City Metro area. It's where you can relax and unwind after a busy day or long work week. In the evening break away for a leisurely walk around the shoreline watching the sunset over the water, casting off vibrant colors of red, orange and yellow, glittering across the water. Hillsdale State Park is located on the south side of the lake, at the visitors center, you'll find many interpretive displays narrating the lake's history and natural resources. 

Milford Lake
Surrounded by the rolling splendor of the Flint Hills is Milford Lake, or more fondly known as the "Fishing Capital of Kansas." It's true, anglers venture for miles to cast their line at Milford and with an abundance of walleye, crappie, largemouth, smallmouth, and spotted bass, blue and channel catfish you can understand why. As Kansas' largest lake Milford is a hot destination for boaters and water-sport enthusiasts alike.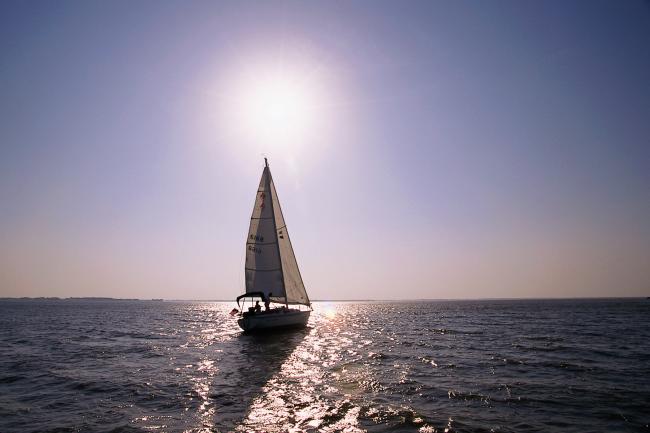 Cheney Lake
One of the country's top lakes to catch wind, Cheney is a favorite amongst sailors and windsurfers. A short distance from Wichita, a little over a 30-minute drive, makes this lake a great weekend destination. Cheney State Park offers 22 boat launching lanes providing convenient access to the lake. After a hike along the trails, cool off with a dip in one of this state park's four designated swimming beaches.