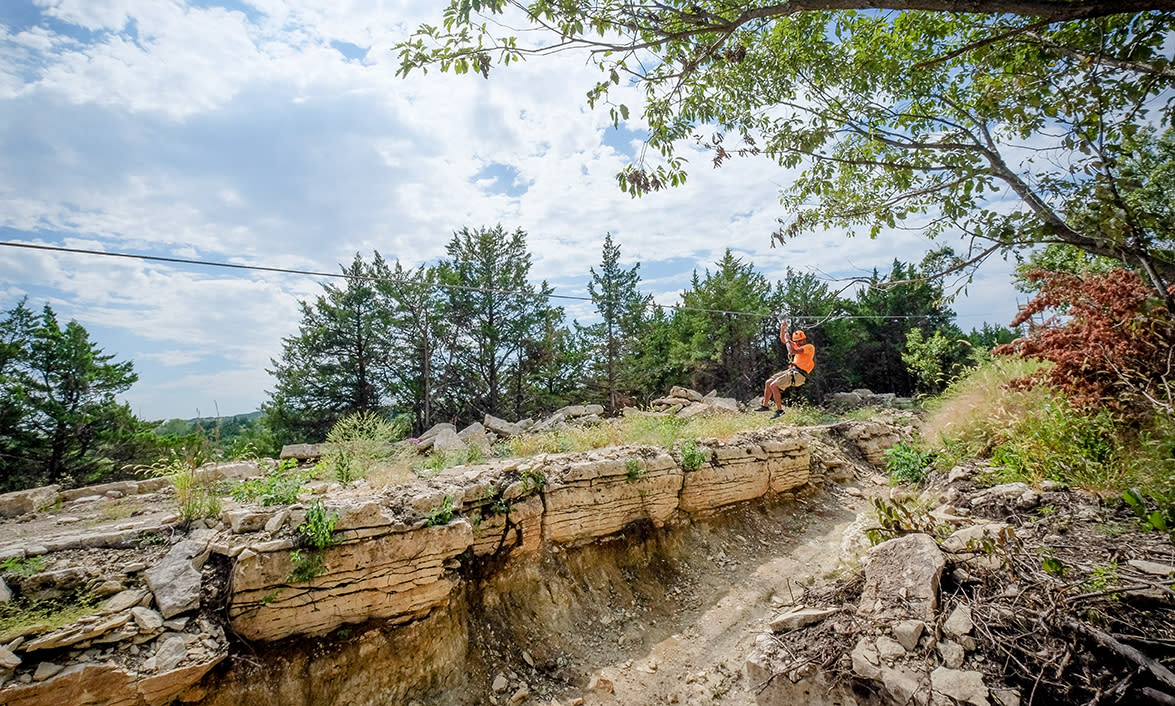 Are you eager to ramp up your outdoor adventure gauge a few notches this summer? Does mountain biking or wake boarding no longer deliver the adrenaline surge you need to forget the weekday blahs? Then strap yourself in for a wild sky ride with a zip-line trip. Truly brave souls might even consider a night mission to test their mettle.
Before you visit any of these popular zip-lining locations, be sure to check the safety guidelines, which include restrictions on age, height, weight and health status. Zip-line riders must wear proper clothing and shoes; tobacco and alcohol are prohibited. Reservations are required, and the operations are dependent on weather conditions. Group and multi-ride discounts are available for repeat addicts. Don't forget your camera to document your heroism for posterity and bragging rights. Make sure cameras are securely fastened, lest they discharge into the wild blue yonder, never to be seen again. So get your bunch together and experience a new sense of adventure.
Wildwood Outdoor Adventure Park, Manhattan
Sail through the verdant Flint Hills at a venue that boasts seven varied voyages. Blast off over the treetops while screaming with delight, or horror, depending on your courage level. Perfect for a group of friends or even family outings, this sport will produce enduring life-long memories.
Zip KC, Bonner Springs
For those closer to the Kansas City metro, a short drive to Bonner Springs will set you up for a flight with dramatic views of the Kansas River bluffs at speeds exceeding 50 miles per hour, should you dare.