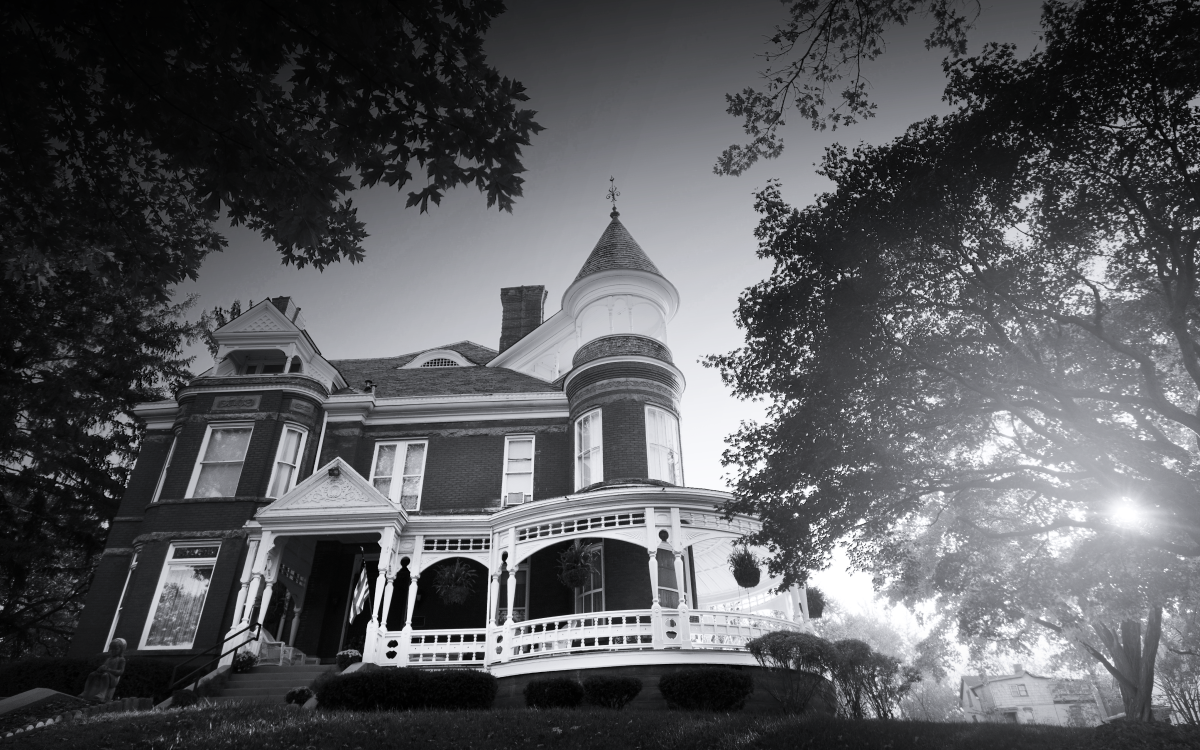 When you think of haunted Kansas you probably think of Atchison.
Named the most haunted town Kansas, Atchison doesn't shy away from its reputation, instead, they embrace it. So, how did this charming river town come to be filled with infamous ghosts and mysterious folklore? Well, you have to start at the source. Here is a guide to the ultimate haunted weekend in Atchison.
 
Haunted Trolley  & Coach Tours
If this is your first time to Atchison, it might be hard to know what to do or where to go first – so we recommend a tour on the Atchison Haunted Trolley. For over 20 years, Kansans and travelers from all over the world have toured on the historic trolley. Hear about this river town's infamous past while touring down brick roads and picturesque neighborhoods.
 
Ghost Hunting 101
You've heard the stories and taken a tour, now how about something a little more hands-on? Chris Case, founder of Chris Case Productions and Omne Paranormal Society, will instruct beginning investigators on equipment, procedures and what to look for while exploring locations. And, where does this training take place? The Sallie House.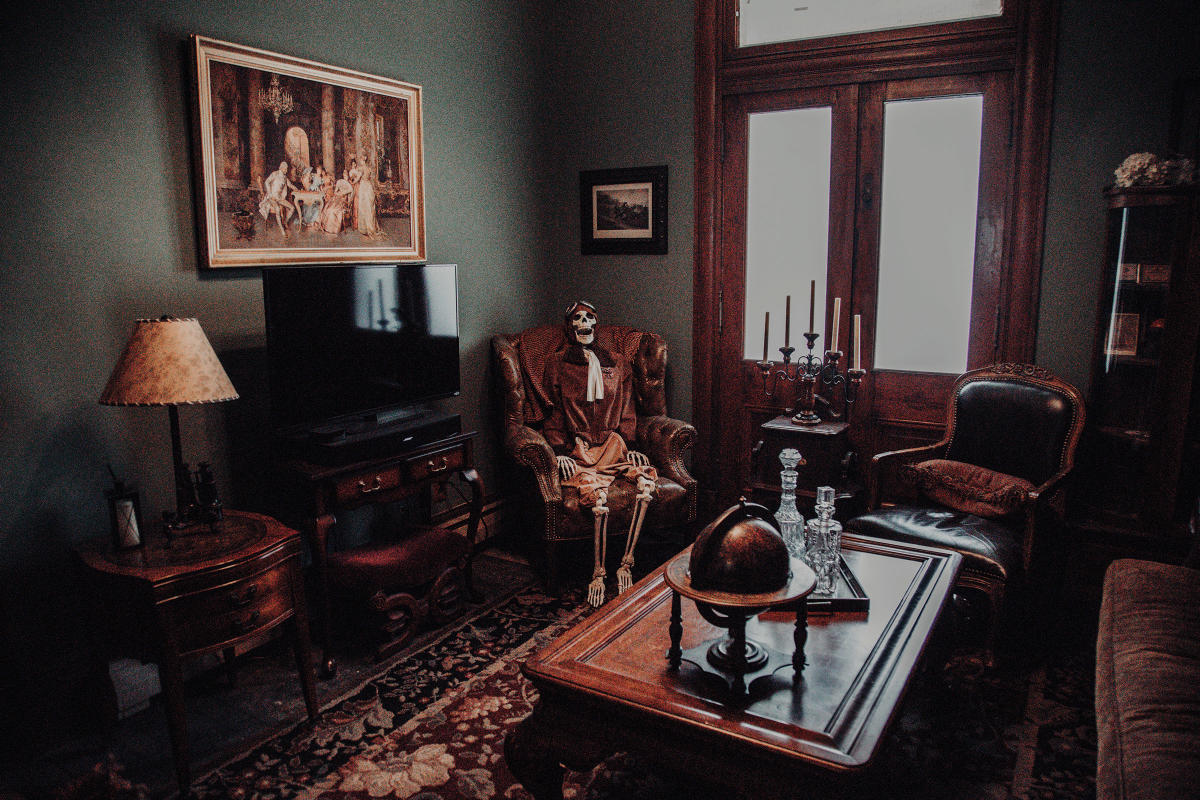 McInteer Villa Self-Guided Tour
Now you're set! Ready to go on your own? Take a self-guided tour of the historic McInteer Villa. Built in 1899 for prominent businessman and Irish immigrant, John McInteer, the McInteer Villa is one of the most dramatic and impressive pieces of residential architecture in Atchison. With claims of phantom figures, lights in the tower – but there is no electricity, sounds of footsteps and moving objects this location offers many ghostly opportunities. Want to stay a little longer? You and nine friends can spend the night at the McInteer Villa.
Cemetery Walking Tour
Now residents of the Mount Vernon Cemetery, hear the stories of the pioneers who built a booming railroad town. Chris Taylor, Executive Director of the Atchison County Historical Society, will guide you through the monuments and tombstones. Sharing history, funeral and mourning customs, and defining the symbols etched into headstones.
 
Only have one night?
If you only have an evening take a tour on Haunted Hop. You'll have not one haunted experience but three. Start the evening off with a haunted tour through town, working up an appetite you'll enjoy a spaghetti dinner at  Paoulcci's (listed as one of the most haunted restaurants by The Food Network), then it's off for a little investigating at the Sallie House.
To make a reservation and to see a full list of dates and time visit: http://visitatchison.com/haunted-atchison/
 
Want more Haunted Atchison? 
More Articles You'll Enjoy