For Kansas Boaters: Get out on the Kansas Waters
It's a bit of an open secret that once the waters get warm, Kansas offers lots of great fun. Lovers of many different watersports can be found every year enjoying Kansas' more than 150 lakes, 10,000 miles of streams, and 55,000 ponds. Most of the lakes offer
public access facilities
and excellent opportunities for anglers, swimmers, skiers, sailors, power boaters, paddlers and others. To help boaters get ready for weekends on the water, Kansas offers
boating education
- required for anyone under 21 years old. These
certification options
are available. And remember to register your boat and make sure you have all of the
required equipment
, too.
For Campers: Dig the Accommodations
If you love to camp, go RVing or catch a nap in a cabin, Kansas state parks offer year-round options, from primitive tent campsites and utility sites for RVs to heated and air-conditioned cabins. Before you plan your next campout, check out these campsite and cabin reservation options.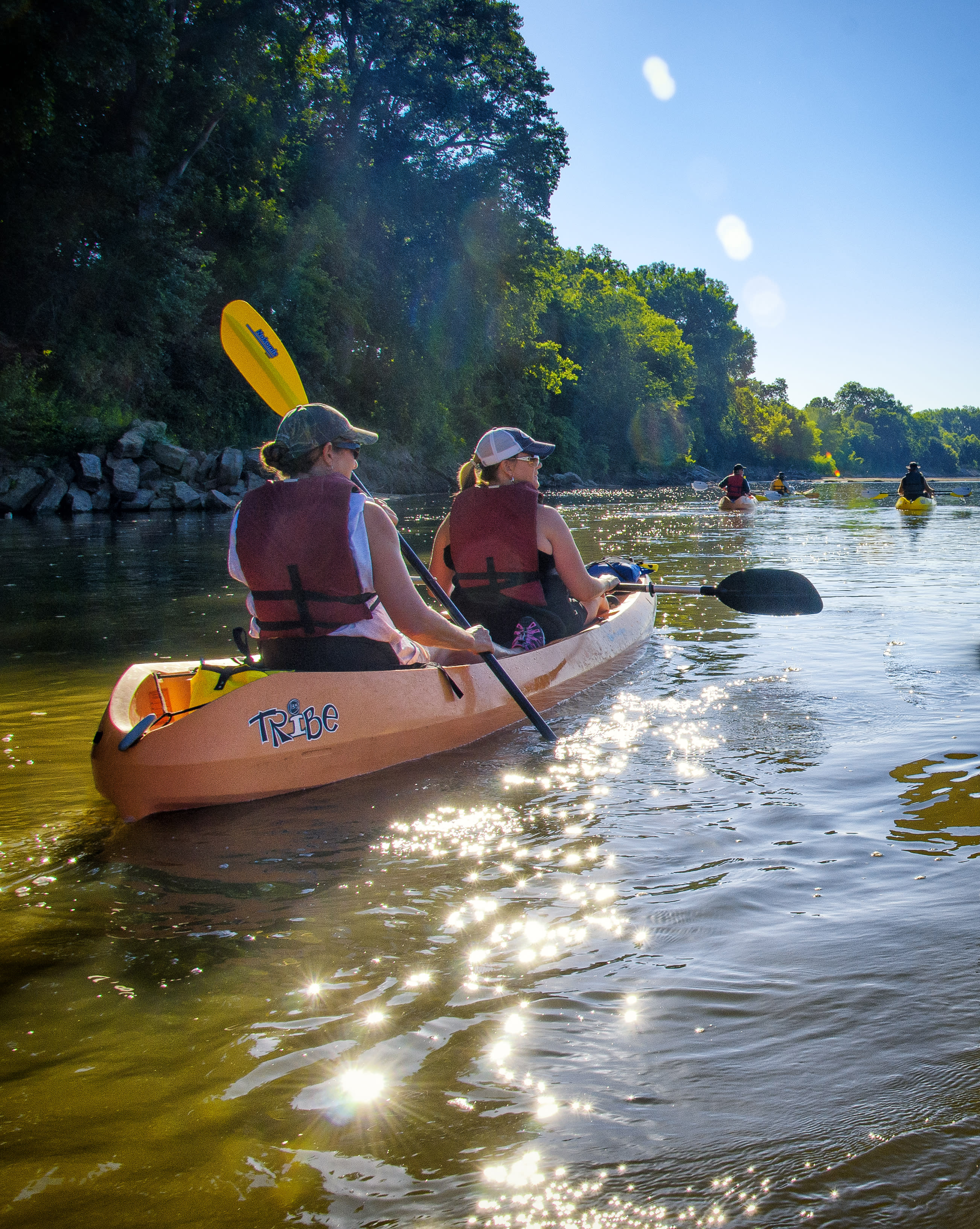 For Paddlers, Campers and Birders, too: The Kansas River Trail
The Kansas River is one of the world's longest prairie rivers, providing fun recreational opportunities and a home for lots of wildlife, as well as drinking water, irrigation and electricity for many communities. Traveling the Kansas River Trail is a great way to explore the unique beauty of eastern Kansas from a new perspective - the river itself! Get up close and personal with the birds and other wildlife along the river, find peaceful solitude or challenge yourself on some of the more adventurous parts of the river. We invite you to plan a trip along the Kansas River Trail to immerse yourself in the natural Kansas experience. To help you out, consider these tips for your trip, river camping guide, things to do along the trail, outfitters and lodging options.