Explore the fascinating transformation of Kansas' historic jails into captivating museums! Discover the untold stories behind these architectural gems, blending history and preservation.
ALLEN COUNTY JAIL
Iola
This two-story, native limestone structure with two-foot-thick walls was built in 1869 as the Allen County Jail and was continuously used until it closed in 1958. Guided tours by appointment allow visitors to view the solitary confinement cell on the first floor, walk through the 1891 steel cage cell block, and read the graffiti left by prisoners. The floor on the lower level is made of Bandera marble, a type of flagstone rock found around Redfield in Bourbon County. The second-floor living quarters used by the jailer and his family in the late 1800s contain period furnishings and other artifacts.
facebook.com/allencountyhistory  |  620.365.3051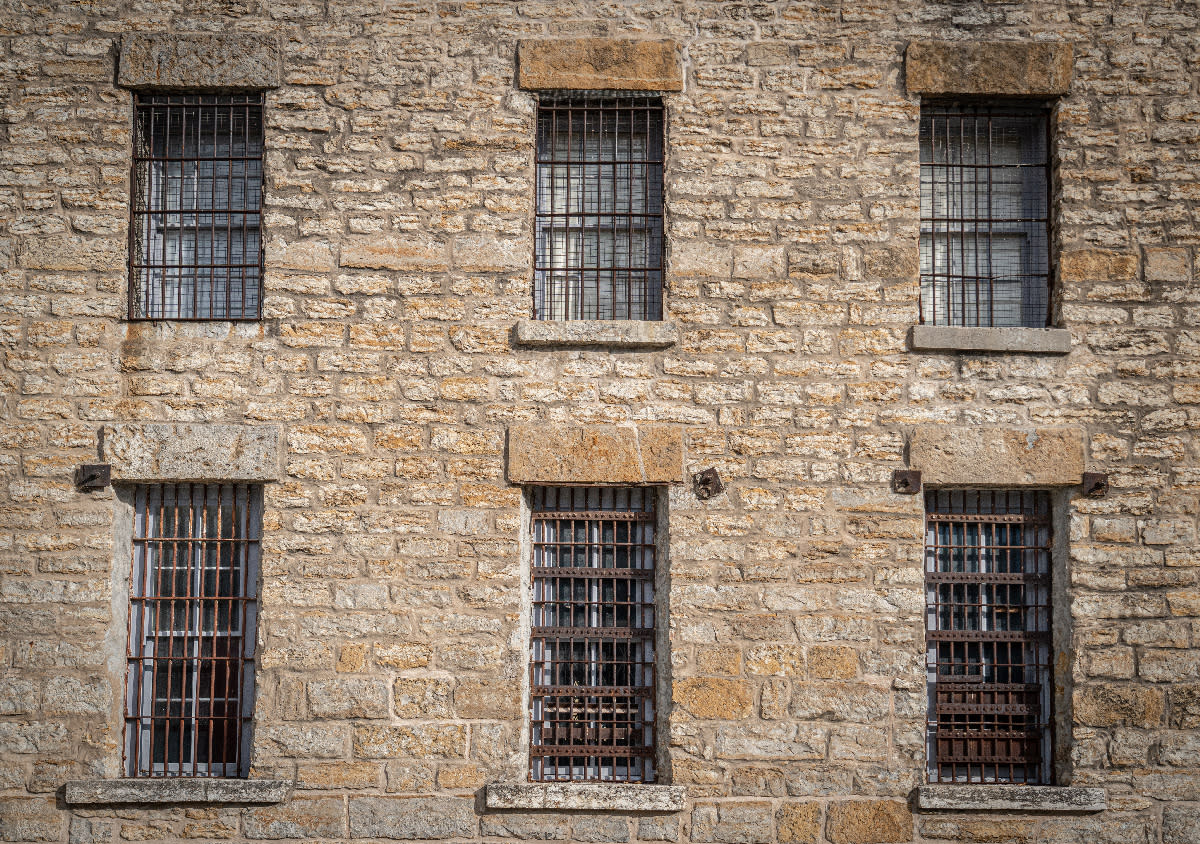 NEMAHA COUNTY JAIL
Seneca
In 1879, a one-story residence for the county sheriff was constructed, complete with a rear wing that contained a jail with steel cells for prisoners for whom the sheriff's wife cooked and did laundry. Prior to 1905, several prisoners escaped from the exercise area of the jail by pushing out deteriorated bricks to create a hole in the wall. A second floor was added to the re-bricked home in 1907, expanding the jail that included patent steel cells with a patent lever lock for maximum security. The jail closed in 1976 with the distinction of being the state's longest in-use county jail by housing prisoners for nearly a century. It is now the Nemaha County Historical Society Museum; phone before visiting to ensure the museum is open.
nemahacountyhistoricalsociety.com | 785.336.6366