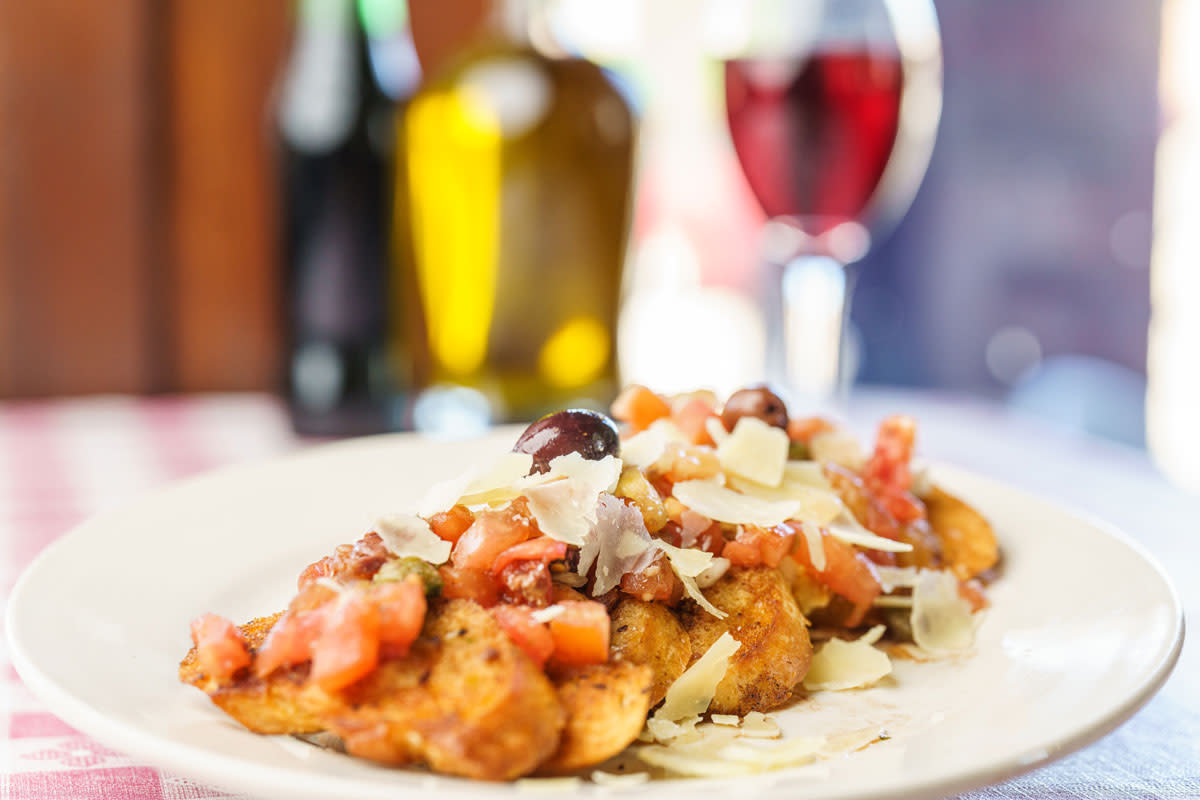 Photography by David Mayes
Restaurants across the state draw on European heritages and traditions
The Italian proverb "A tavola non si invecchia" translates to "You don't age around the table." It represents a love of food—and the fellowship of family and friends who share it.
For Tony Dong, the saying also represents his success in building two successful Italian restaurants in his home state. A native of Concordia, he combined family recipes with what he had learned working at an Italian restaurant in Chicago when he opened Martinelli's in 2001 in downtown Salina. In the summer of 2020, he expanded by opening a sister restaurant in Manhattan, Nico's Little Italy.
At both locations, customers are greeted by the aroma of Italian foods and welcomed as family by staff members.
Dong says true Italian cuisine is simple, with many dishes made from only a few quality ingredients. He points to Martinelli's bestseller as an example that might surprise some people.
"Easily, hands down, what we sell the most of is our chopped salad," Dong says. "I think it's pretty simple and has a dressing that people enjoy."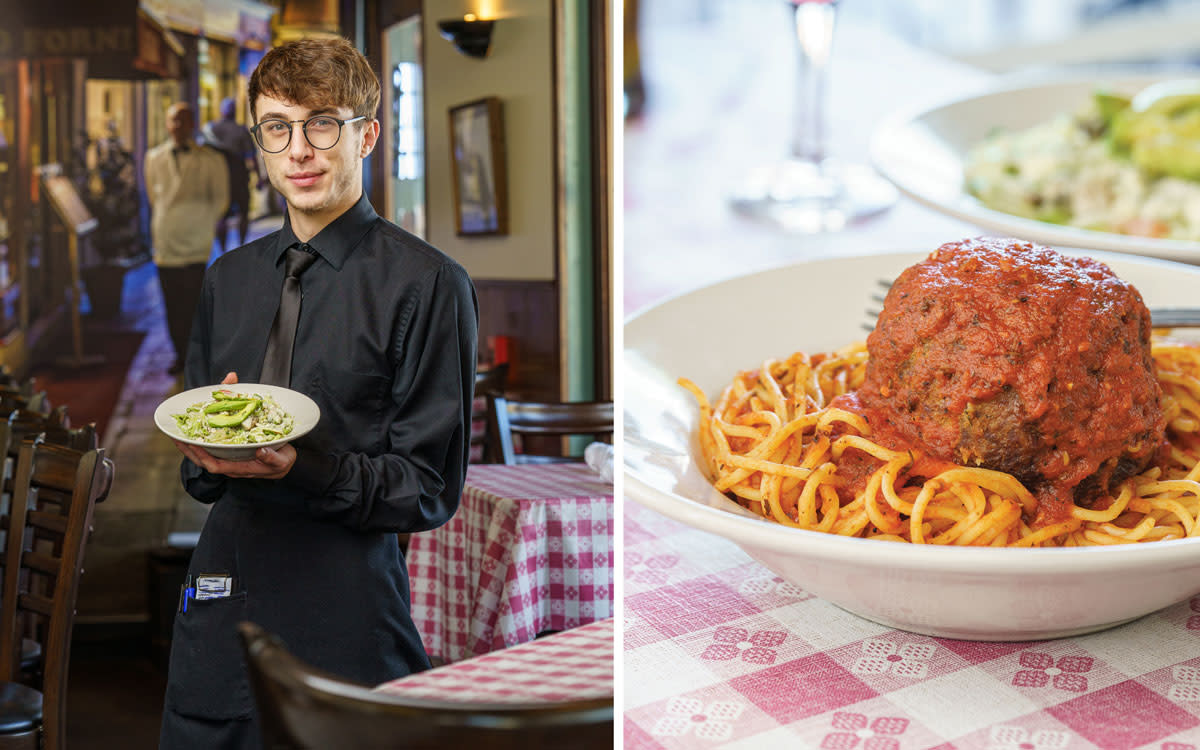 That house dressing is made from basil, oregano, fresh parsley, lemon juice, various sugars, and a mayonnaise base.
"The next one would be a fettuccine alfredo," Dong adds. "People are familiar with fettuccine alfredo, the broccoli and the noodles with the alfredo sauce we make, and you can have it with or without chicken, and they love that. After that would be spaghetti and meatballs. If you know anything about Italian foods, you know fettuccine alfredo and spaghetti and meatballs; it's comfort food."
True to traditional style, portions are prepared for sharing.
"We are based on family-style Italian dining, where you would come to the restaurant, and the portions originally were set up to be split among three, four, five or six people, which is where you get the family-style portions which are really, really large," Dong says, adding that he soon learned everyone at the table may want to order different entrees. To solve the issue, the restaurant offers three different portions, one for a family to share, a ½ order for two people to split, and a ¼ order for one.
And what Italian meal would be complete without wine?
"We have got a pretty good selection of different wines," he says. "Being an Italian restaurant, we have a lot of Italian wines on the menu. A classic one is Chianti that comes in one of those wicker baskets. We like selling those because they are kind of fun."
There are differences in the menus between the two restaurants, but the concept of traditional, simple, quality food meant to share and enjoy with others guides both locations.
"We want people to leave here having a good experience," Dong says.
ITALIAN
Salina
martinellisonline.com  |  785.826.9190
Manhattan
nicoslittleitaly.com  | 785.775.1101
SWEDISH
CROWN AND RYE
Lindsborg
One of the best ways to experience Swedish cuisine in Kansas is to visit Lindsborg—the town known as "Little Sweden"—and stop by the Crown and Rye. Start with an appetizer called Toast Skagen, shrimp salad on rye with a dollop of roe. Then choose an entrée of Köttbullar (Swedish meatballs with egg noodles and a beef cream sauce), Värmlandskorv (potato sausage pan seared with potatoes, bacon and onions in butter and garnished with braised cabbage and brown-buttered beef broth), or Kåldolmar (ground lamb with beef and rice rolled in a steamed cabbage leaf and pan-fried, then served in a red wine demi-glace and topped with lingonberry jam).
crownandrye.com | 785.227.8422
GERMAN
BRIDGITT'S COUNTRY CAFÉ
Woodbine
When you think of German foods, bratwurst and sauerkraut, potato salad, and dumplings might come to mind. All of these make appearances on the menu of the German-cuisine house Bridgitt's Country Café. But the specialties of this lunch-only eatery are the Weiner Schnitzel (a breaded pork cutlet owner Bridgitt Wendell grills every day) and Jägerschnitzel (a pork cutlet topped with a mushroom sauce and prepared every Wednesday and Saturday as the daily special). Wendell, who immigrated to Kansas from her native Germany, rotates other German foods like Rouladen (a stuffed meat dish) and Spätzle (egg noodles) as the specialty of the day.
Facebook: Bridgitt's Country Café | 785.257.3075