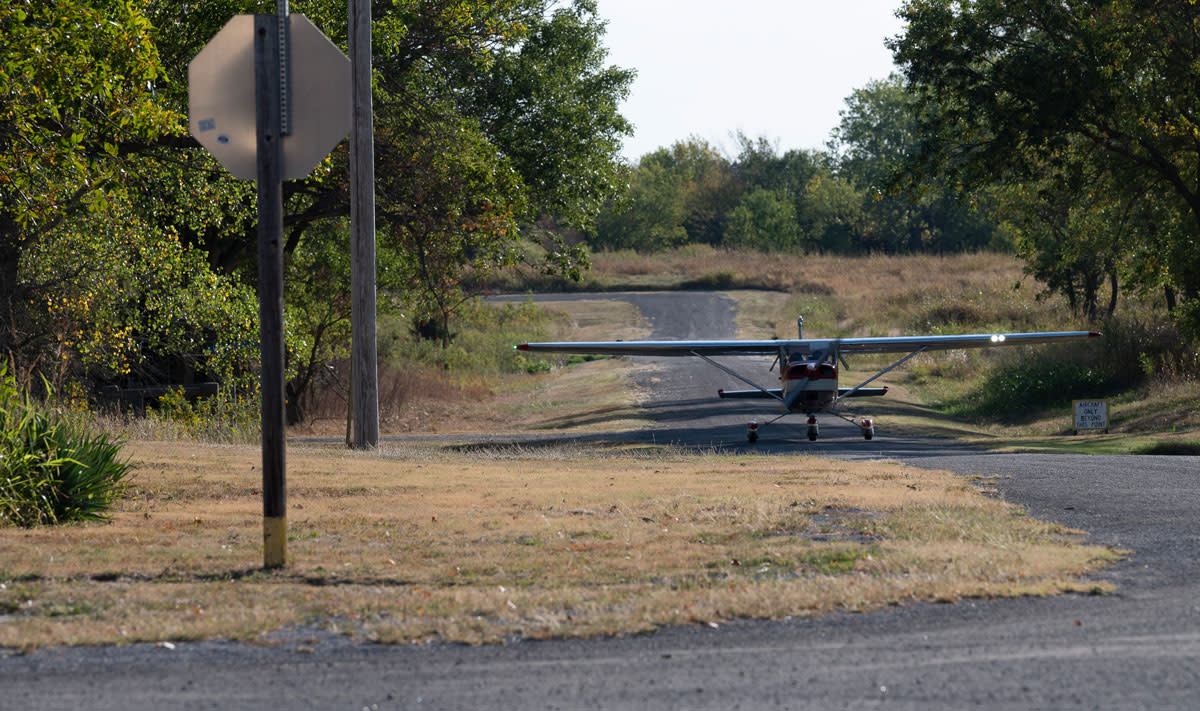 Photography by Bill Stephens
A historic fly-in hotel and restaurant serves ranchers, bikers, and the occasional celebrity
The town of Beaumont, population 46, can be easily reached by car as it lies just two dozen miles east of Augusta on Kansas Highway 400. But many visitors arrive by plane and use the 2,600-foot native-grass runway as a landing strip and the city streets as taxiways to stop in at the Beaumont Hotel Restaurant & Café.
Built around 1880 as a stagecoach and railroad stop when the town was a thriving cattle center and railway overhaul station between St. Louis and Wichita, the Beaumont Hotel Restaurant & Café hosts numerous visitors for different occasions.
"We have a Saturday Fly-In each week and will have upwards of 25 aircraft pilots and passengers visit us for meals," says Jeanne Squier, the facility manager and airstrip operator. "We have bike runs and other events that bring visitors to our town," she adds. During the warm months, those events include street dances and outdoor karaoke. The large dining hall is also a popular place for wedding receptions and reunions.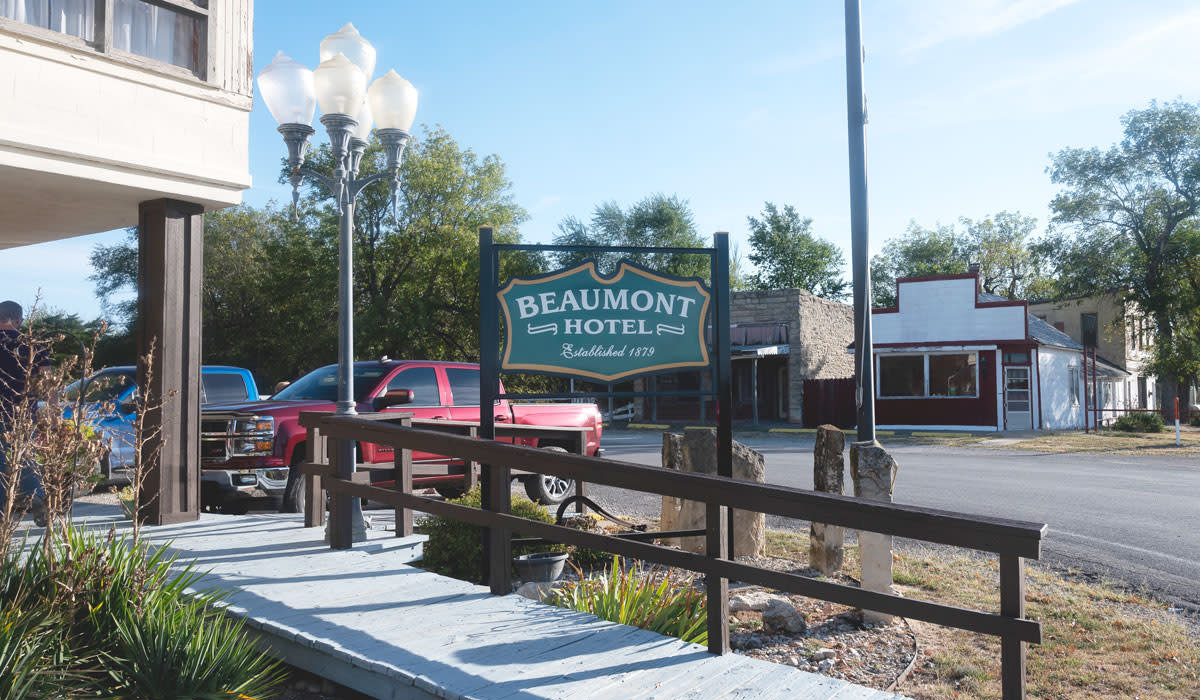 Squier's grandfather ran the hotel for 40 years. At that time, the town's population was close to 1,200, and developers would bring potential ranchers and cattlemen to Beaumont to show them what the town had to offer. The population has fallen, but the ranching tradition continues. The hotel adjoins a 10,000-acre working cattle ranch and is near the Tall Grass Prairie National Park.
The restaurant and café, open from spring to fall, serve full meals of ribs, steaks, chicken fried steak and more. Popular breakfast dishes include The Pilot and The Rancher (both eggs and bacon, but with different sides). The restaurant's dining room offers views of the Flint Hills while the more casual café typically fills with pilots and ranchers sharing lively conversations.
The hotel has had its share of celebrities, including Kirstie Alley, Robert Redford and Harrison Ford.
"I've been doing this for so long that if I see a plane taxi in, I know the pilot and what he or she will order. I will know before they hit the front door that they will want their eggs over hard or will want hash browns with onions," Squier says. "If it's not the way they have come to expect, they will be upset! I do what I can to make sure that does not happen."

beaumonthotelks.com  /  620.843.2422
More Articles You'll Enjoy