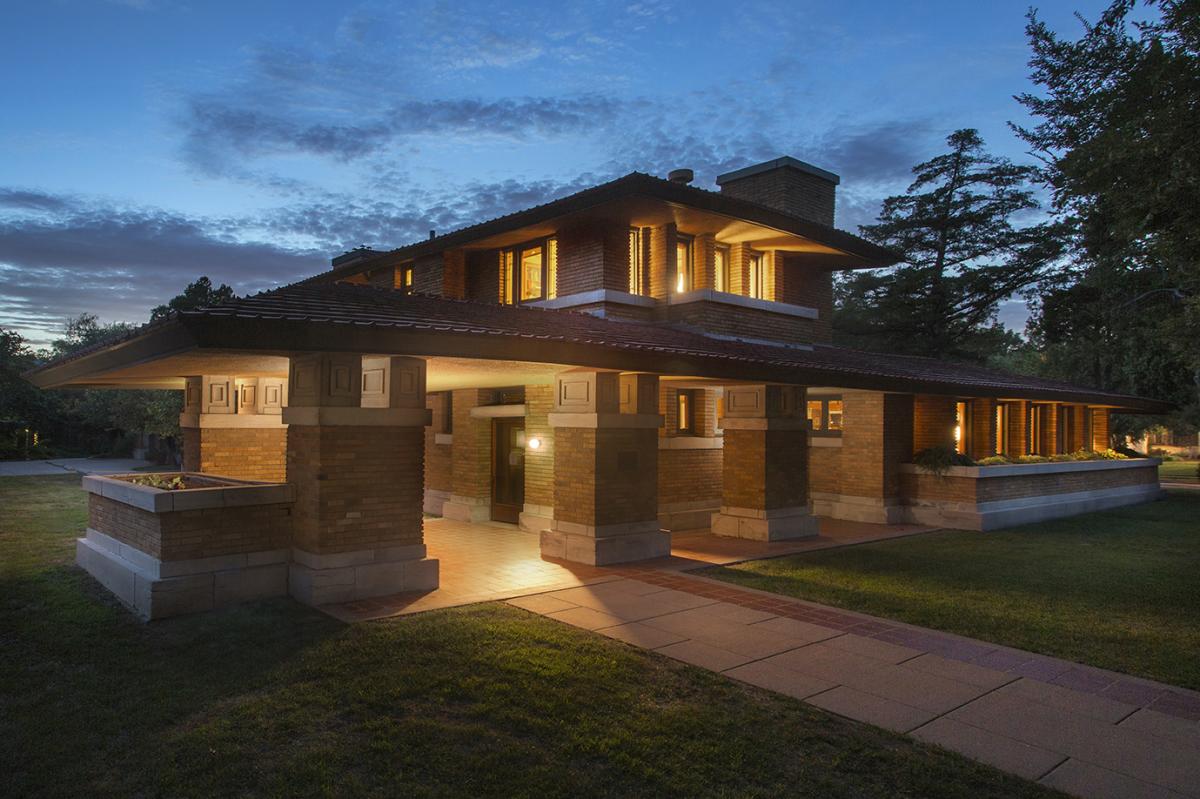 Recognized as one of America's most gifted 20th-century architects, Frank Lloyd Wright built more than 500 homes, museums, places of worship and office buildings, eight of them included on UNESCO's World Heritage List. In Wichita, at 255 N. Roosevelt, Wright also created a tribute to domestic comfort.
Known as the Allen House, this home exemplifies how Wright's genius was applied to the "element of daily living," according to Howard Ellington, restoration architect and director of the Allen House Foundation. "People can come here and see the furniture Wright designed. We have every piece of furniture that he designed, except for one that belongs to one of the heirs. All of our glass windows are intact—they weren't sold off during the Depression, which a lot of people did to survive. The house is very complete and that's what people find so enchanting."
Ellington says touring the home is akin to "going to a concert to absorb music," view a famous painting or read a classic piece of literature. The Allen House remains one of Wright's most intact and complete projects. Partly because of these reasons—as well as its distinct horizontal bricks—USA Today listed the Allen House as one of the nation's top 10 Wright-designed homes. Wichita residents Henry J. and Elsie Allen commissioned the home in 1915.
"They weren't just any family," Ellington explains. "He owned the Wichita Beacon and was a governor of Kansas and later, U.S. senator."
Finished in 1918, the house was one of the last Prairie-style projects (with a low roofline and sweeping horizontal aspects) that Wright completed, but it retains a contemporary feel.
 "It is still considered a modern house," Ellington notes. "Wright was so forward in his ability to design. He was one of those rare, creative people who are born with inventiveness."
Ellington says Wright's spirit can be felt during a tour of the home.
"There is an emotional connection, and then there is an intellectual connection," Ellington notes. "You can see it on people's faces. They come in and then they start picking up on how Wright did things—such as the cross ventilation of the house and how air flowed."
The Allen House is open by appointment. Reservations can be made online by going to flwrightwichita.org.
"This is not a secret," Ellington says. "It is something we want everybody to know. It is an important work of art by the greatest architect of the 20th century."
More Articles You'll Enjoy