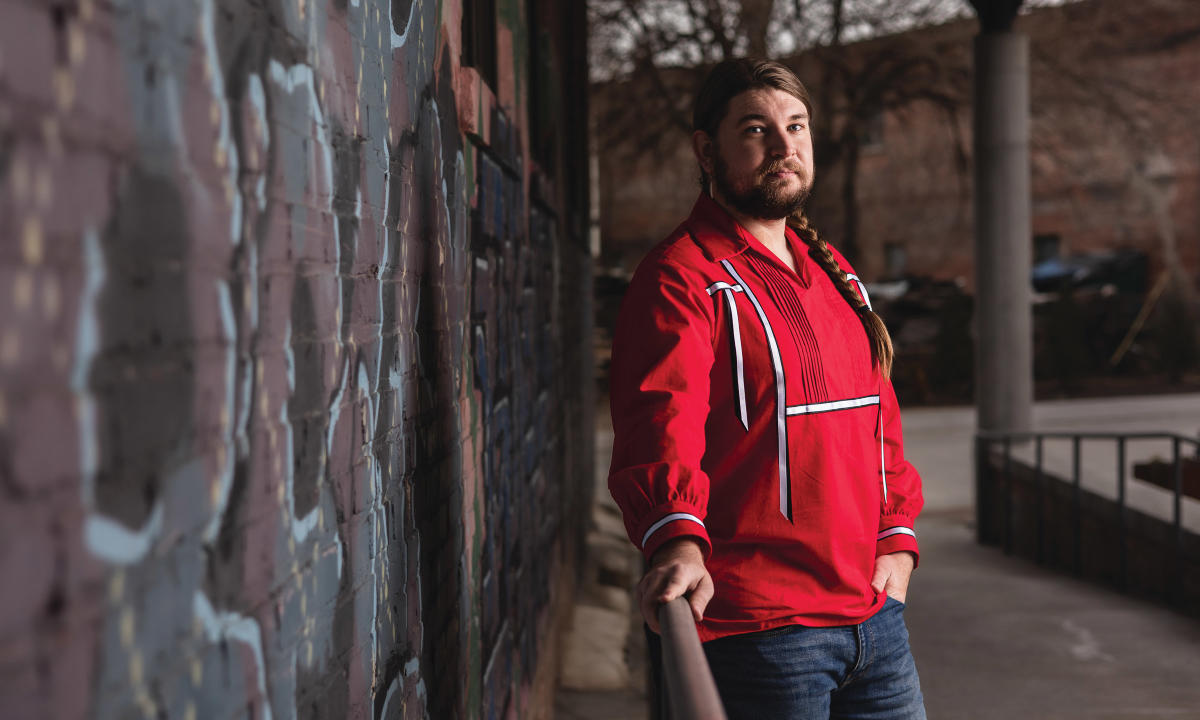 My family's connection to Kansas started with my tribe's removal to Kansas territory 175 years ago.  My family has farmed Kansas land ever since. Because of that history, Kansas has always been my home. I grew up in Colby and I went to school at Haskell Indian Nations University in Lawrence. Niila myaamia—I'm Miami, I'm Native, and I'm a Kansan.
 
Who we are shapes the questions we ask, the topics we highlight, and the language we use. As guest editor for KANSAS! magazine, my role has been to ensure we are telling authentic stories about the Kansas Native American community by members of that community. These stories represent our presence in Kansas—Kansas tribes, our communities, our businesses, and most importantly, our relationships to Kansas.
 
Our diversity speaks to the history of the state, which sits on the traditional homelands of the 𐓷𐓘𐓻𐓘𐓻𐓟 (Osage), Kaánze (Kaw/Kansa), Pâri (Pawnee), Tsistsistas (Cheyenne), Hinono'ei (Arapaho), Gáuigú (Kiowa), Nmn (Comanche), and Kitikiti'sh (Wichita), among others. This land has also served as a home to immigrant tribes, such as mine, who were forced from their traditional homelands.
 
In this issue, most of the writers, photographers, illustrators, and subjects represent tribal nations from traditional homelands all across the United States, yet each of us calls Kansas home. For nearly 140 years, the state has also been a temporary home to Native Americans and Alaska Natives from across the nation through what is now Haskell Indian Nations University and has benefited from the experience, perspective, and lasting connections to the region brought by these generations of students.
 
It is the diversity of tribes, our unique cultures, languages, and customs, that make the Native community so special. Our histories are different, and our relationships to Kansas are different. I hope you learn from and enjoy our stories highlighting our diversity and presence in Kansas.
 
- Jared Nally, Guest Editor and outgoing Editor of The Indian Leader