Because so many of the residents of the area came from the Balkan region of Europe and because the economic and political climates of both regions were so volatile in the early 1900s, the coal fields came to be called the Balkans of Kansas. Although once a pejorative term for the region, Little Balkans of Kansas is now an expression of pride that celebrates the region's diverse cultural and ethnic heritage and rich history.

The establishment of the Little Balkans Festival Association in September 1984 helped to restore the image of the region. The Association's purpose was to educate the public about the origin and development of the term Little Balkans and to plan and conduct a regional exposition known as the Little Balkans Days Festival. The Festival has been held annually on Labor Day weekend since 1985 to pay homage to the region's history, ethnic diversity, and community spirit.

The premier annual festival in Pittsburg, KS celebrates the community's culture, heritage and history. Three days of various events, activities, entertainment and vendors in downtown Pittsburg. Vendors set up on Broadway from 4th to 7th street.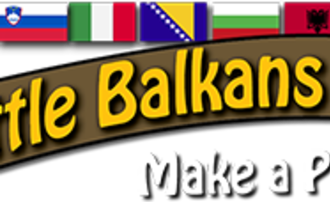 September 1, 2017 - September 3, 2017
•

Pittsburg

•

Map it

The establishment of the Little Balkans Festival Association in September 1984 helped to restore the image of the... Learn more