Virtual Happy Hour
You're Invited! An Exclusive Virtual Happy Hour to Celebrate the Best of Kansas
Wednesday, December 9 at 6:00 PM | Free Event
Hosted by KANSAS! magazine in partnership with TILL American Wheat Vodka
Want to learn how to make great Kansas cocktails? To celebrate the holidays, KANSAS! and TILL American Wheat Vodka are hosting a virtual cocktail hour with local spirits and bartending experts.
Named "Best Spirit in Kansas" by USA Today, TILL Vodka starts with the best Kansas wheat, distilled to perfection at the MGP distillery in Atchison. KANSAS! is excited to host a dynamic drinks experience with David Whitmer, MGP Master Blender, and Matthew Greeno, MGP Master Distiller, to present locally made cocktails by Kansas bartenders.
To make this happy-hour event extra special, when you RSVP you'll receive a link to a digital cocktail guide. It's loaded with farm-to-cocktail recipes specially crafted by TILL Vodka with Kansas in mind!
The virtual evening will be full of Kansas Pride and fun so invite a friend to connect as well.
Please fill out the information below, include your email so we can send you a link to this virtual event. 
PRESENTERS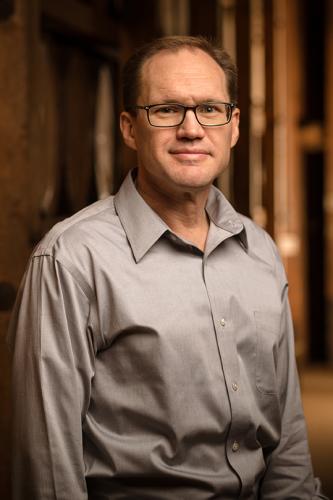 David Whitmer, Master Blender
With a background spanning nearly 30 years in the food and beverage industries, David Whitmer is a walking encyclopedia of the science, history and craft behind spirits and product innovation. As the head of quality production and innovation for MGP Ingredients his responsibilities include managing the master blending and reserve program for the distillery's award-winning brands: TILL American Wheat Vodka, George Remus Bourbon and Rossville Union Straight Rye Whiskey.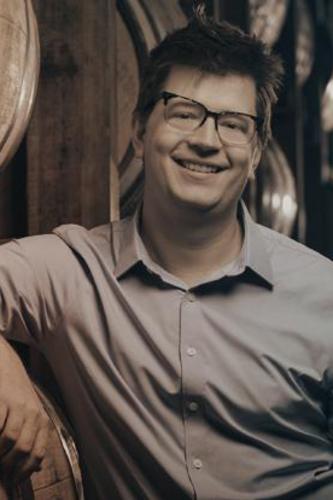 Matthew Greeno, Master Distiller, Distillery Process Engineering Manager
Matt first discovered a passion for the art and science of fermentation in Germany as an undergraduate intern in astrophysics. He returned with an appreciation for homebrewing and graduated from the University of Kansas with a B.S. in Engineering Physics/Chemical Engineering. He joined the MGP team in 2011, as a manager of the Fermentation and Distillation group, and began his journey to master the science of his craft – as well as the more subtle art of transforming an active fermentation process into a high-end spirit. As a graduate of the Master Distiller program, Matt has already made a profound contribution to gin studies, dedicating his Master's Thesis to the history, techniques, and essential compounds of the spirit. He plans to continue his gin trials, while also applying his knowledge to other categories and developing a focus on new product development. Matt is currently completing an Executive Masters of Business Administration from the University of Missouri-Kansas City.
TILL AMERICAN WHEAT VODKA
TILL® American Wheat Vodka is crafted by the expert distillery team at MGP Ingredients, based in Atchison, Kansas. Created from premium Kansas wheat sourced from the best farms in the region, TILL Vodka is distilled using a proprietary process perfected over 75 years. The result is a uniquely smooth premium vodka that showcases the best of Midwest craftsmanship (SRP $18.99). TILL Vodka is one of the top-scoring American Vodkas: 90 Points, Gold (Bartender Spirits Award); 92 Points (Tasting Panel); 91, Best Buy (Wine Enthusiast); Best Vodka in Kansas (USA Today).  Connect with us: TILLVodka.com and @TillVodka (Facebook, Instagram, Twitter, Pinterest). 
Till Distilling Company, Atchison, Kansas. 40% ALC/VOL. Be Proud of your Legacy. Enjoy responsibly.