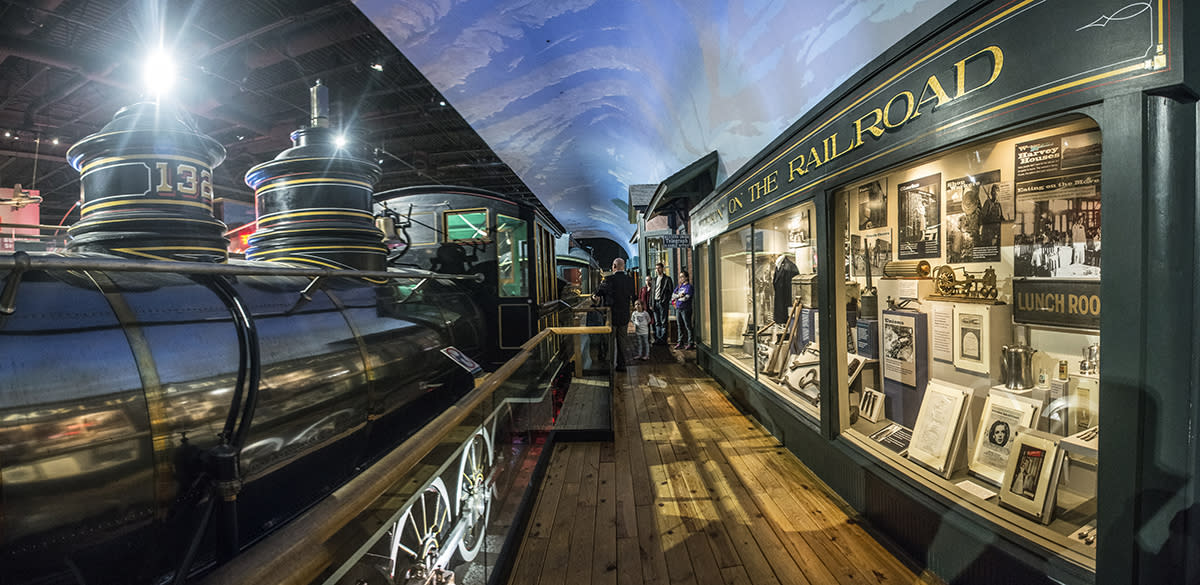 Kansas Museum of History (credit - Andrea LaRayne Etzel)
APRIL 5
52nd Annual GCCC Intercollegiate Rodeo | Garden City
Watch the best of the central plains collegiate rodeo riders participate in the 52nd annual intercollegiate rodeo hosted at the Garden City Community College.
APRIL 6
Marais Des Cygnes Massacre State Historic Site – Park Day | PLEASANTON 
This annual event is an opportunity to enjoy the warmer weather, plus making a difference at one of Kansas' state historic sites. Park Day invites volunteers to assist in the clean-up of the site sponsored by the American Battlefield Trust. This all-day event begins at 9 am. Click here for more information. 
STRATACA's "Murder in the Mine" | Hutchinson
Do you have what it takes to solve a murder 650ft underground? Then this event is for you. Participate in the interactive mystery "The Case of the Deadly Killer." Catered dinner from Knackies of Inman will be provided. Doors open at 5 PM and the show start at 6:30. Tickets are available for purchase here.
Flint Hills Beer Festival | Manhattan
Over 25 breweries ranging from local to national brands will be serving samples of their products. In addition to beer, expect mouthwatering BBQ from Cox Bros., tried and true American Favorites from RC McGraws and an eclectic mix of tantalizing tidbits from the Tasty Traveler Food Truck. Rounding out the festival will be some soul-soothing tunes. Santiago Brothers, Mother's Worry and Lost Creek Pioneers will be the featured performing live. This inaugural event benefits the Homecare & Hospice Foundation in cooperation with CivicPlus. You don't want to miss this event.
APRIL 7
Behind-the-Scenes Tours of the History Museum | Topeka
Get a behind-the-scenes tour at one of Kansas' most iconic destination – the Kansas Museum of History. Curators will lead tours through the museum, archives and archeology collections. Discover why and how the Kansas Historical Society preserves treasures from our state's past. These guided walking tours begin at 2pm and will go until 3:30. Can't make it this weekend? They will have additional tours throughout the year. For a full list of dates visit the Society's site.