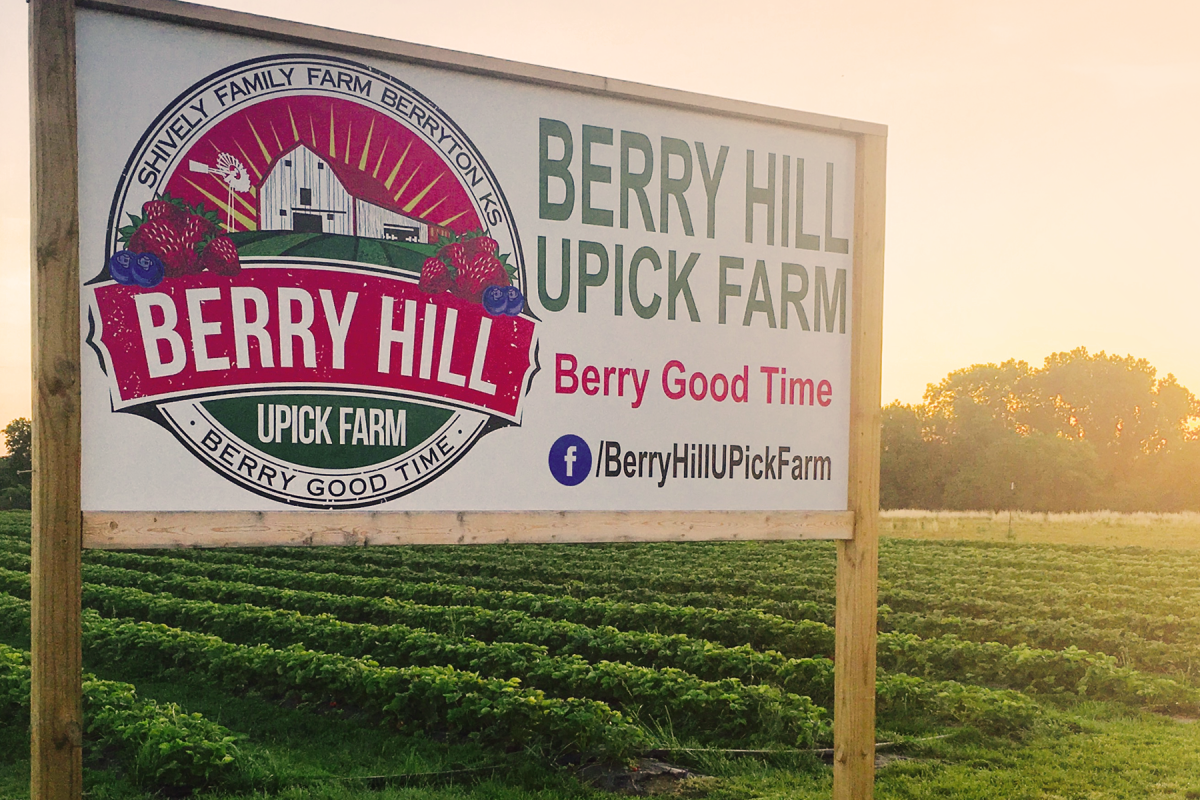 Kansans take pride in their land and in the hard work by generations of farmers to sustain it. Across the state, farms, wineries, ranches and agricultural-type operations offer tours to educate and show off their livelihoods for visitors from around the world.
Sue Stringer, manager of Kansas Agritourism at the Kansas Department of Wildlife, Parks and Tourism, says both visitors and farmers benefit from these encounters. The farmers receive some additional income and appreciation while the visitors can learn where their food comes from while also relaxing in rural surroundings.     
Stringer, a self-certified country girl and fifth-generation owner of her family's Kansas farm, recommends tourists choose an area that most interests them (whether that is a vineyard, a lavender farm or livestock ranch) and then book a nearby bed-and-breakfast to explore the surrounding community.
Here are eight possible locations to start planning your agritourism getaway. For more ideas, you can begin planning a trip with the travelks.com website's comprehensive listing of the state's certified agritourism businesses.
Paola
It takes a team to run a farm, which is what makes agritourism businesses like the Whispering Elm Farm so special. Here, farmers Colin and Melissa, along with their two sons Connor and Parker, Melissa's parents, and friends and mentors, are committed to growing a variety of culinary and medicinal herbs including organic elderflowers and elderberries. Visitors can also try the homemade elderberry syrup and elderflower syrup. This farm is also known for its honey, chickens, duck eggs and fresh-cut flowers.
(913) 221-7299 | whisperingelmfarm.com
Fort Scott
If you're a fan of the color purple or love the smell of lavender, then you might want to think about putting The Lavender Patch at the top of your must-visit list. In operation since 2012, this farm offers festivals throughout the spring and summer where visitors can tour the beautiful blooming crops used for oils, crafts and food.
(620) 223-1364 | thelavenderpatchfarm.com
WaKeeney
A long weekend getaway involving delicious wine seems ideal for most adults, and the Shiloh Vineyard offers exactly this, along with vineyard tours. Groups can reserve guest areas for weddings, receptions, reunions, showers or parties.
(785) 743-2152 | shilohvineyard.com
4. Gieringers Family Orchard and Berry Farm
Edgerton
Frank and Melanie Gieringer opened their farm in 2001 and have since been joined by their son Brice to grow strawberries, blueberries, peaches, blackberries, tomatoes and sweet corn. Visitors can buy fresh produce or pick some of their own to take home. During the fall, the farm also offers a pumpkin patch, wagon rides and corn mazes.
(913) 893-9626 | gieringersorchard.com
Goodland
The Beaver Creek Buffalo ranch offers hands-on experience in operating a bison and cattle ranch in northwest Kansas. Rancher Ken Klemm and holistic management consultant and educator Kirk Gadzia offer two different ranching seminars September 24–28, where tourists receive a behind-the-scenes look at the ranch's grassland-grazed bison herd and operations.
(785) 899-9274 | beavercreekbuffalo.com
Burns
Pumpkin patches are a perfect Halloween family destination, and visitors to Walters Farm and Pumpkin Patch can choose their own pumpkins from a 73-acre pumpkin patch, navigate a corn maze, explore the Haunted Cannery, play on the Mt. Boo Underground Slide and enjoy other family-friendly attractions.
(316) 320-4150 | thewaltersfarm.com
7. UPick Farms
Various Locations
Kansas has an abundance of farms that open to visitors for seasonal harvests of everything from asparagus to strawberries such as Berry Hill UPick Farm in Berryton and Britt's Farm in Manhattan. These excursions are some of the most family-friendly outings, open to a wide range of ages and physical abilities. Be sure to call ahead and verify with the growers that the crops are in season and consult with them on the best days to visit.
Berry Hill UPick Farm
Berryton
(785) 633-7374
Britt's Farm
Manhattan
(785) 539-1901 | brittsfarm.com
Kechi
Elderslie Farm offers seasonal farm-to-table dining at the Bramble Café, where visitors enjoy local produce from the farm for breakfast and lunch on a beautiful, scenic patio. Visitors can also pick blackberries, sample locally produced cheese from the Creamery, and view and buy handmade woodwork.
(316) 305-2984 | eldersliefarm.com