Birders and tourists from around the world come to Kansas each spring to view the spectacular spring breeding ground dances of the state's prairie chickens. It's worth the early rise and short trek to spend a few hours after sunrise on a pristine prairie, yards away from greater or lesser prairie chickens doing a dance older than the ages.
The mating dance—with an intricate series of flutters and booming vocalizations—can be viewed on any of the prairie chickens' spring breeding grounds, known as "leks," and recently private and public groups have begun organizing tours of known leks, combining the opportunity to see this rare, natural event with respect for and noninterference in the birds' natural environment.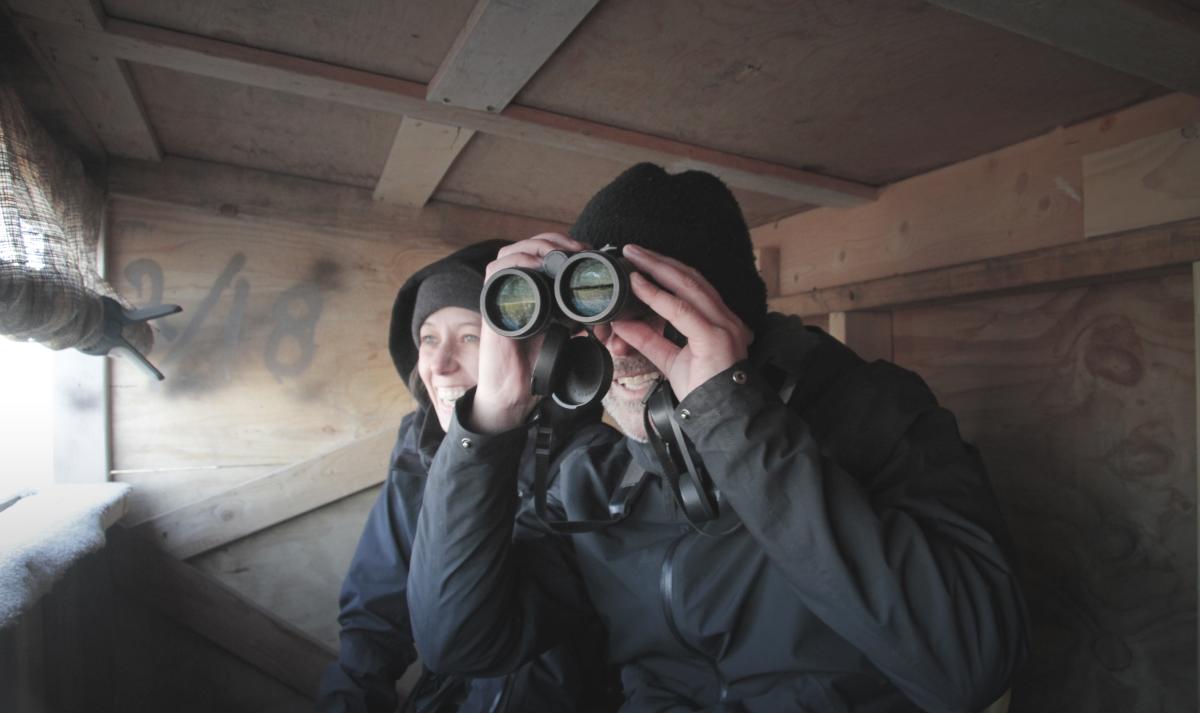 Registration begins January 14 for the center's "Greater Prairie Chicken Booming Tours." The tour is held on Wednesdays and Saturdays from March 16–April 13, and spots for the viewing blinds near Manhattan fill quickly. The cost is $45 for Discovery Center members and $50 for non-members. Call (785) 587-2726, or go to flinthillsdiscovery.org for reservations.
Prairie Rose Adventures | Lyon County
Father/daughter conservation team Roger Wells and Angela Anderson have one of the best blinds for greater prairie chickens in the state. Located in Lyon County outside of Emporia, the tours host visitors for $75 per person, though significant discounts are usually given to youth and conservation groups. Reservations begin in early January for spots between mid-March to mid-April. Call (620) 340-5808.
The center near the Cheyenne Bottoms Wildlife Area takes six guests at a time to a greater prairie chicken lek, primarily in April. The cost is $35 per person. Reservations begin in January; call (620) 566-1456, or go to wetlandscenter.fhsu.edu.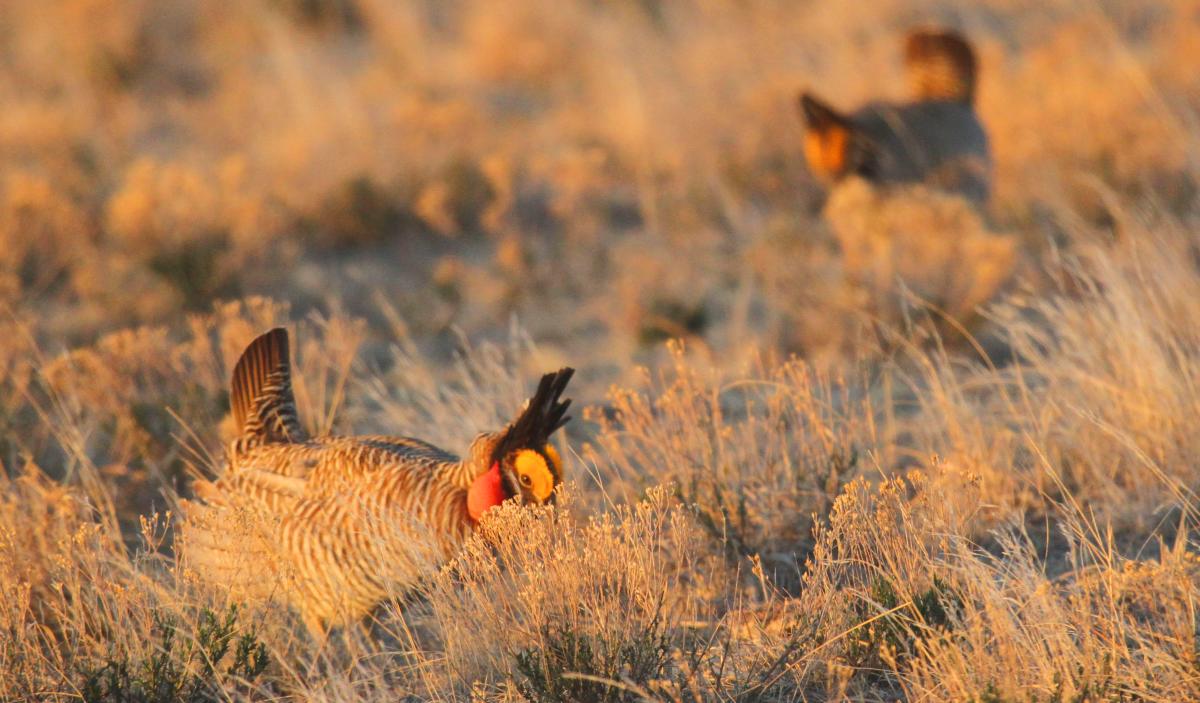 Lark Inn Prairie Chicken Viewing Adventure | Cottonwood Falls
These greater prairie chicken viewing trips are based out of Lark Inn vacation rentals in iconic Cottonwood Falls and are recommended from mid-April to early May. The cost is $25, with a minimum of three reservations per party. Call (620) 273-1135, or go to thelarkinn.com.
Ranch Hosts | Scott and Logan Counties
The 2018 opening of two large ranches to lesser prairie chicken viewing has made the prairies between Scott City and Oakley a world-class birding destination. Collectively, the ranches have hundreds of the birds, a number that is nearly impossible to find elsewhere. Tour rates are $70 per person and organized through Jim Millensifer at jhmillensifer@gmail.com.