World Class Pro Wrestling August 29 // The Cotillion Wichita, KS
Presented By:
Cotillion, The
Dates:
August 29, 2020
Location:
Cotillion, The
Address:
11120 W. Kellogg, Wichita, KS 67209
Phone:
(316) 722-4201
Time:
7:00 PM
Price:
$5 Kids, $15 GA, $40 Ringside
Visit Website
World Class Pro Wrestling Live! For more information please visit www.worldclassprowrestling.com ALL AGES. Concessions and full bars open! Also featuring local favorites Nancy's A-Maize-N Sandwich Booth and Wichita Brewing Company Hand-Crafted Beers! All Ages - If An Event Is Cancelled Full Refunds Will Be Issued at Point of Purchase. - All previously purchased tickets will be valid for the new date. Card subject to change VIP / Ringside Includes: early entry at 5:30pm *Includes in-ring pic & event poster.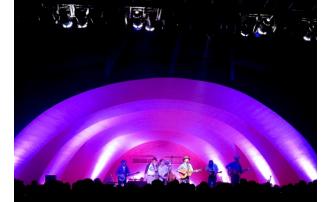 (316) 722-4201
•

11120 W. Kellogg, Wichita

•

Map it Visit Website

The unique circular design of the building has large wooden beams supporting a 24-foot high domed ceiling over an 11,000 sq.... Learn more