Witches Night Out
Dates:
October 20, 2016
Location:
Commercial Street Mall
Address:
Commercial Street, Atchison, KS 66002
Phone:
800-234-1854
Time:
5:00 PM to 8:00 PM
Visit Website
Dress in your "witchiest Costume" and ride your broom from store to store downtown for special sales, refreshments, tastings and more! Evening wraps up with contests and prizes. Grab your girl friends and join us for a "witchy" time!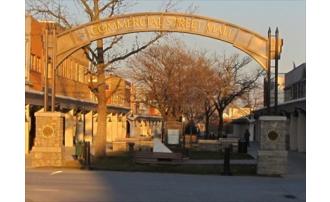 Commercial Street, Atchison
•
Map it
Beautiful three-block with access to many local shops. Learn more