Winfield Main Street Lighted Christmas Parade
Presented By:
Island Park
Dates:
12/11/2021, 12/10/2022
Location:
Island Park
Address:
300 Main Street, Winfield, KS 67156
Phone:
(620) 221-2420
Time:
6:30 PM to 7:30 PM
Price:
FREE
Visit Website
Watch decorated floats adorned with hundreds of lights travel down Winfield's Main Street on December 12th at 6:30 PM. The parade will take place from 17th to 10th Avenue. Bundle up, bring the kids, and come down for a fun Christmas activity. Santa Clause even usually makes an appearance!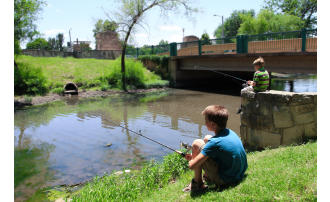 (620) 221-5600
•

300 Main Street, Winfield

•

Map it Visit Website

Island Park is a beautiful escape from the hustle and bustle of everyday life. The park includes sheltered picnic areas,... Learn more