Virtual 'The Sound of Music'
Presented By:
Stage 9
Dates:
March 19, 2021 - March 21, 2021
Recurrence:
Recurring daily
Location:
Stage 9
Address:
9 South Main, PO Box 993, Hutchinson, KS 67504
Phone:
(620) 665-0009
Time:
7:30 PM
Visit Website
THE HILLS ARE ALIVE! Stage 9 is so excited to announce their first 2021 production, "The Sound of Music." This production will be a concert style virtual production! A melodic, heart-warming story, it is based on the real life of the Von Trapp Family singers, one of the world's best-known concert groups in the era immediately preceding World War II. The story begins with Maria, an Austrian maiden who must choose between secular and religious life when her convent sends her to act as governess to the seven children of a stern widowed naval captain. She falls in love with Von Trapp's and brings a new love of life and music into the home as Nazi storm clouds gather over the country. There will be six virtual performances: March 19th - 21st & 26th - 28th. Friday & Saturday performances @ 7:30 pm; Sunday performances @ 2:00 pm For this production, you will buy tickets on the Stage 9 website and they will send you a link to view the production on BookTix Live! on the night or afternoon of your choosing.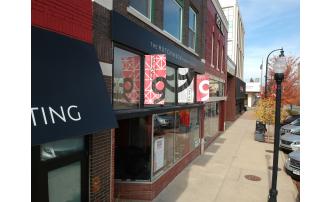 (620) 665-0009
•

9 South Main, Hutchinson

•

Map it Visit Website

Each year Stage 9 delights audiences in Downtown Hutchinson with a mainstage season consisting of contemporary and classic... Learn more