Virtual 'The Sound of Music'
Presented By:
Stage 9
Dates:
March 19, 2021 - March 21, 2021
Recurrence:
Recurring daily
Location:
Stage 9
Address:
9 South Main, PO Box 993, Hutchinson, KS 67504
Phone:
(620) 665-0009
Time:
7:00 PM
Visit Website
THE HILLS ARE ALIVE! We are so excited to announce our first 2021 production, "The Sound of Music." This production will be a concert style virtual production! Auditions will take place on Saturday, January 16 from 10:00 a.m. to 2:00 p.m. at Stage 9 (9 South Main). You must sign up for an audition time slot on Stage 9's Facebook page. The signup will be released on January 6th, 2021. Interested actors who cannot attend the auditions during these times, please contact Lynsey Becher at lynsey@stage9hutch.com to make alternate arrangements. Auditions will consist of 16-32 bars of a prepared song. Please provide music for accompanist or an mp3 to be played. All interested actors should bring their schedules and conflicts to let the directors know when they are available to rehearse. If actors have previous acting experience, they may choose to bring a headshot, resume and/or experiences to share with the director. *MASKS ARE REQUIRED*. You must wear a mask for the duration of your audition. Rehearsals will run from January 18th-March 18th. There will be six virtual performances: March 19th - 21st & 26th - 28th. We can't wait to see you there and begin this amazing journey!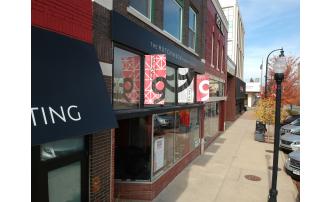 (620) 665-0009
•

9 South Main, Hutchinson

•

Map it Visit Website

Each year Stage 9 delights audiences in Downtown Hutchinson with a mainstage season consisting of contemporary and classic... Learn more