Vintage World Market
Presented By:
Kansas State Fairgrounds
Dates:
October 12, 2019 - October 13, 2019
Recurrence:
Recurring daily
Location:
Kansas State Fairgrounds
Address:
2000 N Poplar, Hutchinson, KS 67502
Phone:
(620) 728-9494
Time:
Sat -9 AM - 6 PM & Sun 10 AM - 4 PM
Price:
$5 - Sat tickets are good for re-entry on SundayChildren 12 & under are FREE
Visit Website
Vintage World Market is a family organization based out of Hutchinson, KS. Our company showcases quality antique dealers and artisans. We are located on the Kansas State Fair Grounds in the Meadowlark Building. The location encompasses 40,000 sq. ft. of showcase space featuring original antiques, clothing, jewelry, outdoor furnishings, and more. Our market is a 2 day event held twice a year. Saturday hours, 9 a.m. to 6 p.m. and Sunday hours 10 a.m. to 4 p.m. For more information call 620-728-9494 or 620-200-6742, or email vintageworldmarket@gmail.com.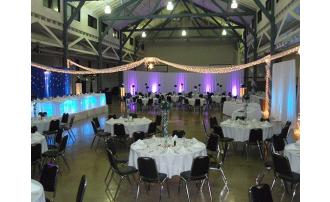 (620) 669-3600
•

2000 N Poplar, Hutchinson

•

Map it Visit Website

The Fair facilities offer a wide variety of suitable accommodations for trade shows, receptions, company parties and other... Learn more