The Pillowman
Presented By:
Stage 9
Dates:
July 23, 2020 - July 26, 2020
Recurrence:
Recurring daily
Location:
Stage 9
Address:
9 South Main, PO Box 993, Hutchinson, KS 67504
Phone:
(620) 665-0009
Time:
7:30 PM to 9:30 PM
Price:
Tickets will be available online on June 29th @ 10 a.m.
Visit Website
In an unnamed totalitarian state, an interrogation is happening as Martin McDonagh's brilliant black comedy unfolds the gruesome stories of a writer, Katurian Katurian. Although his haunting stories of the death of children are works of fiction, a sequence of mysterious deaths begin to actually occur that mirror his writings. It is up to two detectives to figure out if Katurian is a murderer, or inspiring these horrific demises. Where is the line between stories and reality? To fairy tales have the ability to wield massacres? The Pillowman is an obscure, winding, and memorable tour de force from one of Ireland's most treasured writers. Showtimes: Thursday-Saturday, 7:30 p.m.; Sunday, 2:00 p.m.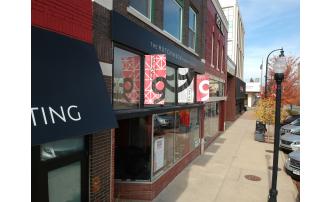 (316) 350-7529
•

9 South Main, Hutchinson

•

Map it Visit Website

Each year Stage 9 delights audiences in Downtown Hutchinson with a mainstage season consisting of contemporary and classic... Learn more