The Manhattan Transfer meets Take 6 - The Summit
Presented By:
McCain Auditorium
Dates:
March 31, 2019
Location:
McCain Auditorium
Address:
1501 Goldstein Circle, Manhattan, KS 66506
Phone:
(785) 532-6428
Time:
7:30 PM
Price:
Please Inquire
Visit Website
The Manhattan Transfer Meets Take 6 is one of the most unique and thrilling musical collaborations ever assembled. With 20 Grammy Awards between them, these two musically iconic groups have joined forces to perform together. This is an event! Unlike other music co-bills or meetings, The Manhattan Transfer and Take 6 were not content to sing a set and simply join each other for a finale. They have created musical moments onstage — singing and performing nearly a dozen songs together — during this show. You will experience the creativity, excitement and renowned performances that only two phenomenal groups can bring to one stage, in the moment. The Dallas Morning News proclaims, "When it comes to vocal power, The Manhattan Transfer set the bar." With praise from such luminaries as Ray Charles, Stevie Wonder, Brian Wilson, Ella Fitzgerald and Whitney Houston, Take 6 is recognized as the pre-eminent a cappella group in the world. McCain Performance Series season tickets (7 or more shows) are on sale now. Single tickets on sale July 29.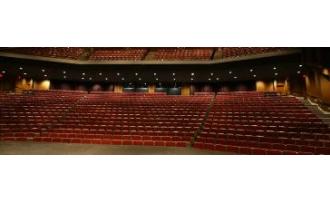 (785) 532-6428
•

207 McCain Auditorium, Manhattan

•

Map it Visit Website

McCain Auditorium, located at Kansas State University, is a cultural center for the live performing arts and host for... Learn more