The Kitchen Witches
Presented By:
Stage 9
Dates:
January 31, 2019 - February 3, 2019
Recurrence:
Recurring daily
Location:
Stage 9
Address:
9 South Main, Hutchinson, KS 67501
Phone:
(620) 665-0009
Time:
Thursday - Saturday at 7:30 PM and Sunday matinee at 2:00 PM
Price:
Please Inquire
Visit Website
Isobel Lomax and Dolly Biddle are two "mature" cable-access cooking show hostesses who have hated each other for thirty years, ever since Larry Biddle dated one and married the other. When circumstances put them together on a TV show called The Kitchen Witches , the insults are flung harder than the food! Dolly's long-suffering TV-producer son, Stephen, tries to keep them on track, but as long as Dolly's dressing room is one inch closer to the set than Isobel's, it's a losing battle, and the show becomes a ratings smash as Dolly and Isobel top both Martha Stewart and Jerry Springer! Performances are Thursday thru Saturday at 7:30 PM and Sunday matinee at 2:00 PM.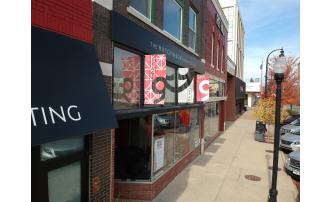 (316) 350-7529
•

9 South Main, Hutchinson

•

Map it Visit Website

Each year Stage 9 delights audiences in Downtown Hutchinson with a mainstage season consisting of contemporary and classic... Learn more